CPU REUnion 2019
11-Day Greek Isles & Italy from Rome
11 DAY cruise
On the Norwegian Jade
PRe-Cruise Rome Trip w/Papal audience: SEptember 17-21
pre-cruise rome trip: September 18-21
CRuise (with hotel the night prior): September 21- Oct 3, 2019
Voyage back in time to ancient Greece and medieval Italy on this round-trip cruise from Rome.
While in Santorini, visit the beautiful whitewashed hilltop towns of Oia and Fira and their breathtaking views of the caldera below. Climb up the magnificent Acropolis in Athens and stand in awe of the Parthenon, the beautiful temples and the view over the ancient city stretched out before you. In Valletta, Malta, admire the stunning scenery and wander through imposing churches and down the streets of fortified towns where the Knights of St. John once held sway. And spend a glorious day in Florence taking in the historic Duomo, or "prop up" the leaning tower in nearby Pisa.
JOIN US ON THE NORWEGIAN JADE!
With year-round European cruise itineraries, Norwegian Jade is the perfect way to explore the pyramids, castles, cathedrals, romantic islands and sophisticated cities of Europe. And as you cruise from port to port along stunning coastlines, we'll keep you entertained day and night with exciting nightclubs, award-winning restaurants, a grand casino, swimming pools, a pampering spa and so much more. There's tons of fun for kids too, so bring the whole family, and enjoy the European cruise adventure of a lifetime. It's no wonder we are the eleven-time World Travel Award winner for "Europe's Leading Cruise Line."
Free at sea Promotion:

Choose 1 option from the list below (for inside cabin)
or
Choose 2 options from the list below (for Ocean view and balcony cabins)
Ultimate Beverage Package* - 1st and 2nd guests only
Internet Package - per cabin
Dining Package* - 1st and 2nd guests only
3rd and 4th guest sails free- (only taxes due)
(*extra fees/taxes due for beverage and dining packages)
Current Rooming List
CPU:
Delnette & Adelfilo Homilda (Inside)

Arlyn Pogata (Inside)
Yonne Mijares
Riz Ruiz
Pinky Jaylo (Inside)
Mary Jane Henderson
Josette & Tony Elazegui (Mini-Suite Balcony)
Vivian Croox
Josie & Michael Linden (Ocean View)
Rosemarie & Rey Empig (Inside)
Mila Mazo
Jonalyn Yu (Inside)
Liza Lo
Gus & Suzette Marino (Inside)
Abdonia P Hobday (Inside)
April May Hobday
Bing Penafil Gebyeresus
Cynthia Deocampo (Ocean View)
Janeth Orsabel
Sophie Estaris
Febe & Edgardo Carmelo (Inside)
Family and Friends:
Tony & Maria Angso (Inside)
Sony & Josue Quillamor (Inside)
Jocelyn Fabila & Manuel Calaguio (Inside)

Mary Syzmanski (Inside)
Daisy Reyes

Schehera & Glenn Divinagracia (Inside)
Monet & Aris Virrey (Inside)
Friday, Sep 20:
DEPARTURE
Depart from the USA and fly overnight, arriving mid-day the day before the cruise.

*Flights are not included in this package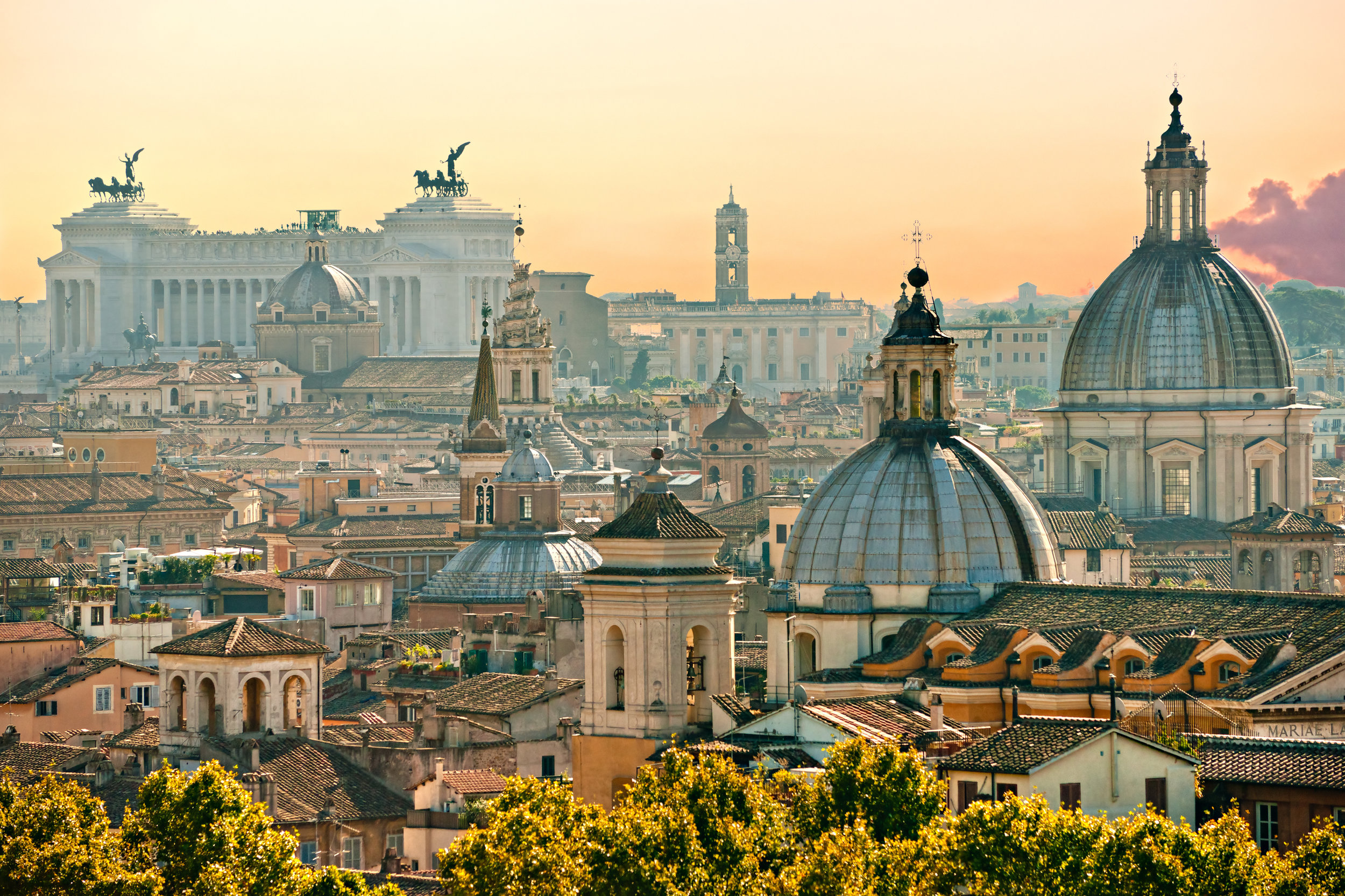 Saturday, Sep 21:
ARRIVAL: Rome
You'll arrive in Rome today and check into your centrally located hotel room. Many popular sites and great restaurants are within walking distance or a short taxi ride. Enjoy the city!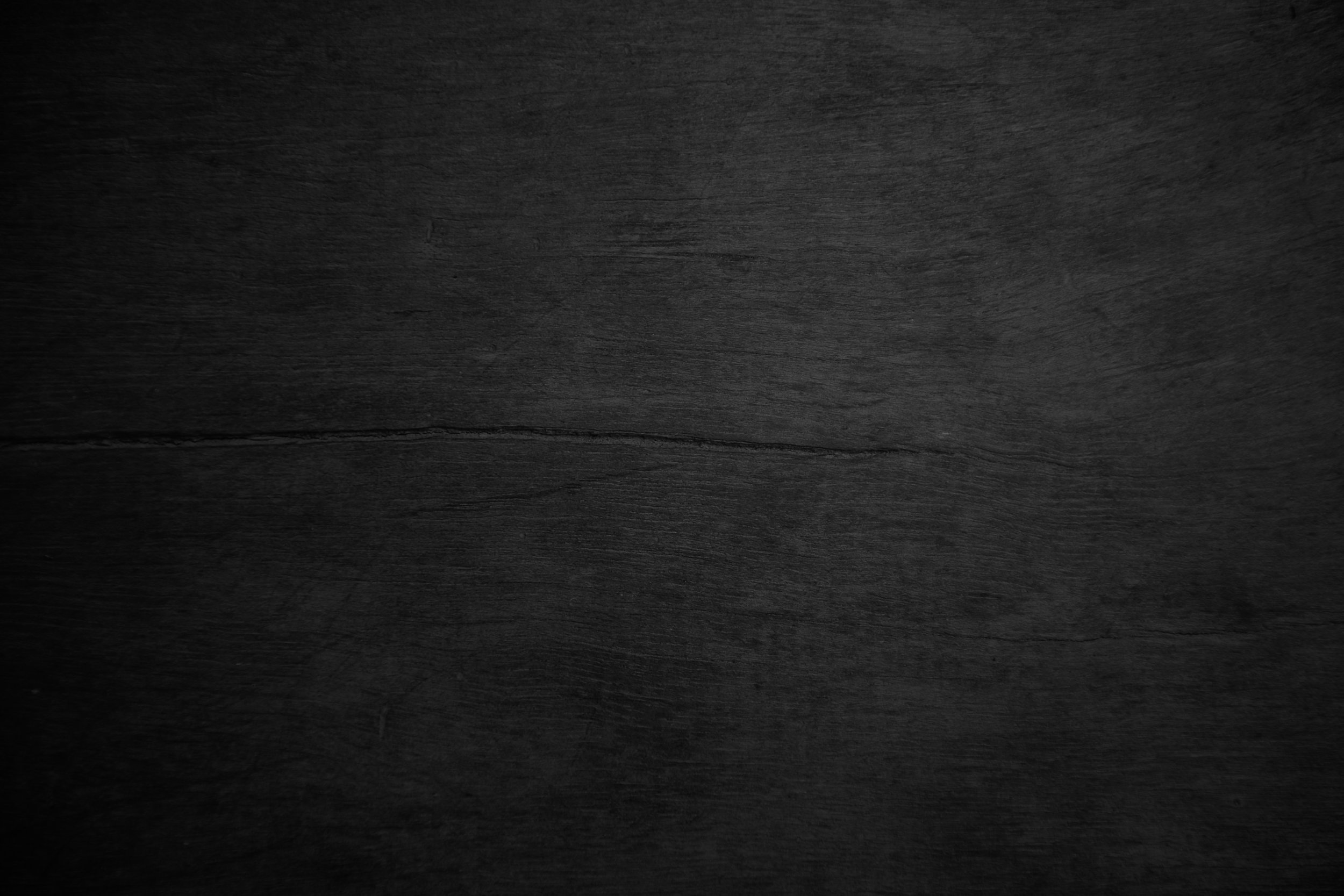 Airport to hotel transfer list
(this is an extra cost- and on request only):
Delnette & Adelfilo Homilda
Sony & Josue Quillamor
Arlyn Pogata
Pinky Jaylo
Mary Jane Harrison
Josette & Tony Elazegui
Vivian Croox
Liza Lo
Cynthia Deocampo
Janeth Osabel
Daisy Reyes
Mary Syzmanski
Yonne Mijares - separate arrival transfer
Riz Ruiz - separate arrival transfer
Rosemarie & Rey Empig - separate arrival transfer
Mila Mazo - separate arrival transfer
Jonalyn Yu - separate arrival transfer
Suzette and Gus Marino - separate arrival transfer
Febe and Edgardo Carmelo - separate arrival transfer
Josie and Michael Linden - separate arrival transfer
Bing, Abdonia and April Hobday - separate arrival transfer
Sophie Estaris - separate arrival transfer
Scherhera and Glenn Divinagracia - separate arrival transfer





Sunday, Sept 22:
EMBARK @ 5pm
Today you'll embark on your journey to experience incredible history, famous landmarks and unique culture in grand style!
Monday, Sept 23:
At Sea
CPU Cocktail Party @ 430pm
Congratulations, CPU Class of 1980! While this cruise is for your class reunion, this cocktail party is just for you!

1 hour long, non-alcoholic drinks and appetizers- this party is to celebrate your classmates and the joyous reunion you all are embarking on!
For those not attending the cocktail party, be sure to check out all the entertainment options onboard the ship!
When it comes to the entertainment on Norwegian Jade, there's never a dull moment.
Enjoy a magical evening with a magician and comedy show.
Get mesmerized by the awe-inspiring acrobatics in Elements.
Blazing Boots is a dazzling full scale production show that blends eye popping music video visuals, hot vocals, and innovative choreography into an evening that is part rock concert and all fun.

Or don your best white attire and dance the night away during our White Hot Party.

It's showtime. All the time.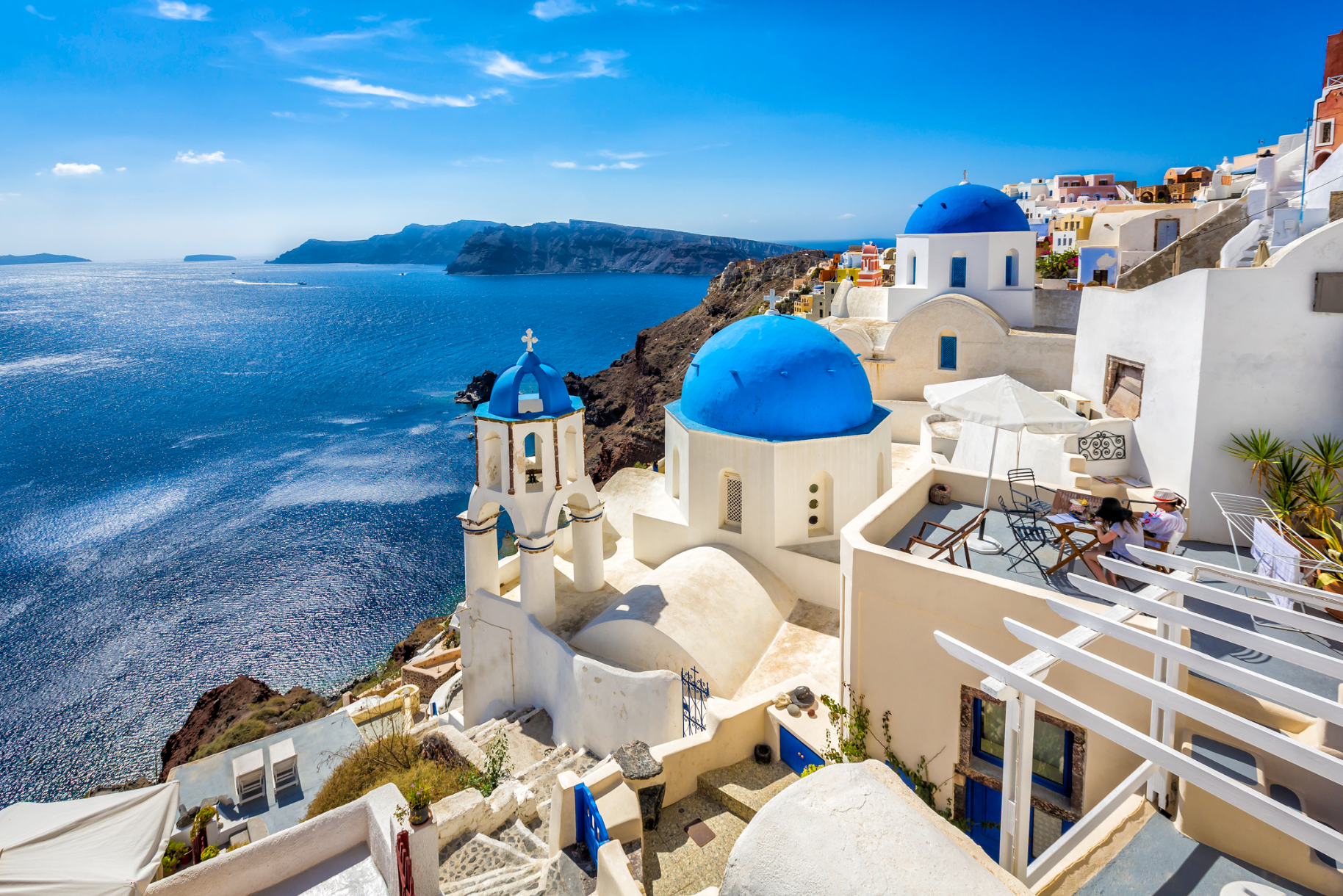 Tuesday, Sep 24:
Santorini, Greece
12P - 10P
Whitewashed villages clinging to the sides of the sea cliffs have made the volcanic island of Santorini one of the most widely photographed places in the world. The island's charm and subtle mystery have even made it a target of speculation as the location of the lost city of Atlantis.

Enjoy the private shore excursion, just for your group (see below)
private Santorini Shore Excursion Included:
See the Santorini of your dreams on a private full day scenic tour with an expert local guide. Marvel the volcanic beauty and be wowed by unparalleled views from the breathtaking volcanic towns, nestled in the hillsides.
• Make a stop at the famous "caldera" of the island and learn about Santorini's formation & history.
• Discover the breathtaking town of Oia and enjoy iconic views of unparalleled beauty.
• Enter the Holy Monastery of Prophet Elias at the highest point of the island and gaze at a 360-degree panoramic view of Santorini.
• Wine-tasting of 4 different types of wine at a traditional Santorini winery. (optional visit, upon wine-interest).
• Photo stop at the Red sand beach.
• Visit the black sand beach, on the Aegean waters.
• Taste delicious homemade local produce at an organic family farm in the countryside.
• Drive until the Venetian lighthouse, on the south corner of the island and discover the edge of Santorini.
• Try the delicious "Gelato" of Oia, at the renowned "Lolita's Gelato" boutique ice-cream shop.

ESTIMATED LOCAL CASH NEEDED
6 Euros -Tickets for the Cable car (6.00 Euros per person, per ride) for guests coming on a cruise ship.
WHAT'S EXTRA
•Food, drinks and personal expenses.
•Cable car tickets for Cruise ship travelers (6 Euros per person, per ride).
Wednesday,
Sep 25:
Athens, Greece
7A - 7P
This is the cradle of civilization, the oldest city in Europe. Not only is this city home to the Acropolis and some of the most important architectural structures and archaeological finds in the Western world, It is also a very modern city, an urban amalgam of extraordinary art, culture, cuisine and shopping.

Choose between 2 private shore excursions just for your group (see below)
Private Athens Shore Excursion Included:
Your complete premium Athens experience through the eyes of an insider private guide.
The ideal tour for visitors wishing to have a different, more in depth perspective to the city's diverse and ever evolving character.

Experience the majestic Acropolis in the early morning light and unlock its secrets at the Acropolis museum, the jewel in the crown of Athens. Drive by the sublime temple of Zeus to the old Stadium, site of the first modern Olympics . A meandering stroll in the National Garden will provoke thoughtful discussions on the Greek revolution, the rise of the Modern Greek State and the challenges of modern times.
Take a glance at the remnants of the ancient city at Syntagma metro station, the Parliament house, the Tomb of the Unknown Soldier, the University and the Academy before our vehicle drops us off for another walk at downtown Athens: Monastiraki flea market and Plaka area.
Discover the vibrant pulse of Athens at the places where its European and Oriental character intersect!

ESTIMATED LOCAL CASH NEEDED
35 Euros - Admission fees to the Acropolis, the Theatre of Dionysus, the Temple of Zeus (30 euros) and the Acropolis museum (5 euros).
WHAT'S EXTRA
Snacks, restaurant meals and souvenir shopping.
Thursday,
Sep 26:
Mykonos, Greece
8A - 6P
Mykonos is a classic Greek Island with whitewashed houses, blue-domed churches and windmills. Add a reputation for beautiful beaches and you'll understand why Mykonos is the most popular island in the Cyclades.
Private Mykonos Shore Excursion Included:
Explore the city on a private tour and visit some of Mykonos' beautiful landmarks before relaxing at the beach.

Enjoy strolling through little alleys and narrow streets, surrounded by Mykonos' typical white-painted walls.
Head toward Little Venice, where houses and cafes have been built directly at water level. From there, admire the views of the famous windmills, where the grain used to be milled for bread flour.
You will head to the centre of the island, at the traditional village of Ano Mera.
See Panagia Paraportiani church, typical Greek houses and numerous chapels and visit the monastery Panagia Tourliani and try the traditional cuisine in a local taverna.

(Lunch is included)

Spend the rest of your day enjoying the sandy shores and clear waters of the Aegean at the Saint Anna beach.
Here you will find fewer crowds, a bar, spa treatments, sun beds and nice music to enjoy.
-Mykonos town
-Matoyianni street
-Litlle Venice
-Windmills
-Paraportiani church
-Mado square
-Saint Anna beach
-Ano mera village
-Lighthouse Armenistis
-Panoramic view
-Monastery Tourliani
-Local taverna
ESTIMATED LOCAL CASH NEEDED
10 Eur - For some refreshments.
WHAT'S EXTRA
Personal expenses, spa treatments, souvenirs, etc.

*Mykonos can be hot, so bring sunscreen, a hat and sunglasses.
Sensible walking shoes are a good idea as the paving can be uneven.
Friday, Sep 27:
Rhodes, Greece
8A - 6P
This Greek island just off the coast of Turkey exudes beauty and history. Take a walking tour of the old fortified city and stand in awe of the impressive Grand Master's Palace. See where the Colossus of Rhodes, a onetime Wonder of the World, once stood and savor the charm of this remarkable walled town. Along the scenic coast lies the whitewashed town of Lindos with its ancient acropolis and stunning views.
Private Rhodes Shore Excursion Included:
(Stop Pictures) = Stop and get out of the Bus (stay close to bus) for photos from outside of the Sight/building
(Stop Visit Pictures) = Stop and visit - go inside the sight/building with your Tour Guide for a Guided Tour or Guided Walking Tour and photos
From the pier, you drive to the Old Harbor, where according to the tradition, the Colossus of Rhodes once stood - One of the seven wonders of the ancient world. Guided Tour (Stop Visit Pictures)
The North point of the Island where the Mediterranean and the Aegean Sea meet
A Panoramic Drive of the Ancient Acropolis of Rhodes (Monte Smith Hill) and the magnificent view of the West Coast of the Island. On your left side you see the temple of Apollo and on your right side the blue turquoise water of the Aegean Sea
The drive continues South West through Ixia and Ialyssos along the West Coast (Aegean Sea)
You visit the Bee Museum (the only Bee Museum in Greece)
Discover the life circle of the bees and their caste system in transparent hives and learn everything about the honey. The various types, and its nutritional value. Free honey tasting and the traditional "melekounia" (traditional snack) which is made from honey, sesame seeds, almonds, cinnamon and orange. They also have different types of honey products as cosmetics Guided Tour and shopping
The drive contonue to South East to Kolymbia and you stop at a pottery workshop where the traditional pottery of Rhodes is made. You can see the wonderful pieces of art, and watch the potter working at his wheel. You can even learn the mystery of the Pythagorean cup! Guided Tour and shopping
You drive to the North East to Faliraki Beach which is primarily sand and the waters are crystal clear. There is an abundant amount of sun beds to lay back on and work on your tan. For the more active, there are also many water sports to choose from. Restaurants, cafe are right on the beach, Just out of the beach there are shops as well. (Stop Visit Pictures Swim)
On the way back the last 14km / 8 miles you drive through the coast road of Kallithea Spa.
Back to Rhodes Old City for independent browsing, or to the ship. The Medieval City (Old City) is a 10 min walk from the cruise port

Saturday, Sep 28:
Chania (Crete), Greece
7A - 12P
One of the most beautiful cities on the island of Crete, charming Chania has also been the site of many great battles. Greeks, Christians, Moors, Venetians and Ottomans all fought for control of the city. See how these cultures interweave when you explore Old Town, with its Venetian Harbor, 16th-century Turkish prison, 17th-century mosque, Greek Orthodox Chania Cathedral and more.
Private Chania, Crete Shore Excursion Included:
Chania is the longest continuously inhabited city in the world.
The old town is divided into 3 major districts, where once Christians, Muslims and Jews lived. Their co-existence was sometimes peaceful and some others tense, ending up in quarrels or even battles between them.

In this tour, you will visit all the neighborhoods to see the Venetian and Turkish dwellings and will listen to stories about wealthy and poor people's lives. You will stop by all the main attractions of the old town, walk along the waterfront and see the important works and public buildings and how their use changed throughout the years, depending on the needs of each conqueror.
Each quarter has its own distinctive buildings, monuments and places of worship. Just a few steps away from the historic center lie the ruins of the first settlement which was built in the town some 5000 years ago.

This is not just a historical tour, you will also walk through markets, learn about Cretan products and see how the old buildings changed in order to meet the needs of today.

We can have as many stops as you like if you need to rest or take pictures.
Our tour will end at the old port where you will find plenty of taverns, cafes and shopping options, before returning to the cruise port.

ESTIMATED LOCAL CASH NEEDED
15 Eur - For water or snacks.
WHAT'S EXTRA
You might want to buy local herbs, honey, olive oil, olives, knives from the knives' market and leather products from the leather market
- Food and drinks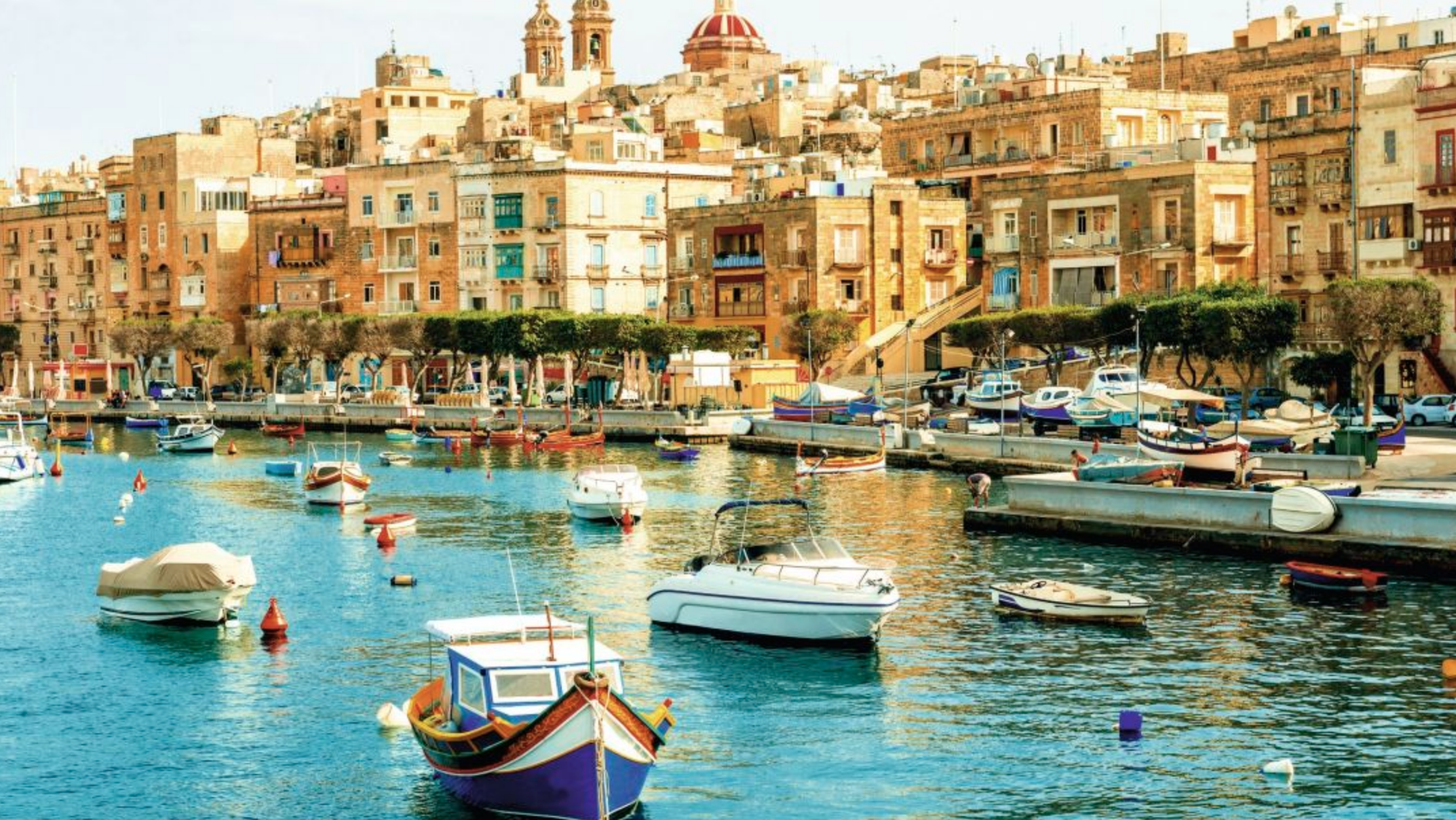 Sunday, Sep 29:
Valletta, Malta
1P - 9P
Although somewhat scarred by World War II, Valletta prides itself on its magnificent Baroque palaces, piazzas, gardens and churches. The Magisterial Palace, built between 1571 and 1574, now houses the Maltese Parliament and offices of the President of Malta.
Private Malta Shore Excursion Included:
Welcome to Malta. During the highlights Malta Private Tour, we will show you all of the things you would see on an ordinary tour that are certainly worthwhile but we will also show you the special things that make Malta unique. This is a custom built highlights Malta Private Tour of historic sites, archaeological remains, picturesque views, quaint towns and villages and islands of Malta. As your private tour guide, we can adjust the schedule, duration and activities to meet your needs.
We will visit:
Valletta
Valletta is the capital city of Malta which was built by the Order of St John in 1566. We will walk through the main streets of the city visiting the main sites like Barrakka gardens, Auberges of the Knights, Renzo Piano new parliament and city gate, St John's Cathedral and Caravaggio paintings, Republic street, Grand Master's Palace and any other place on request.
Blue Grotto
The Blue Grotto is a cave with a natural arch surrounded with crystal clear blue sea. Weather permitting , a 20 minutes boat ride takes people inside the cave and the surrounding cliffs (with about 2.5 hours to swim and explore)
ESTIMATED LOCAL CASH NEEDED
30 Euros
Light Lunch: The average price is between 13 euros to 17 Euros (will include a light snack such as a salad, pizza or a plate of past plus a drink).
Museum entrance fees: The average price for museum is between 6 euros to 10 euros.

WHAT'S EXTRA
You are responsible for purchasing any items of a personal nature related to shopping, souvenirs, snacks, and restaurant meals.
Monday, Sep 30:
Sicily, Italy
8A - 6P
The third largest city on the island of Sicily, Messina welcomes cruise ship visitors with its lovely harbor, extraordinary architecture (much of which miraculously survived a horrendous earthquake and tidal wave in 1908) and wonderful food. Stroll through Messina's Piazza Cairoli taking in magnificent fountains and cathedrals, or sip Marsala wine at a sidewalk cafe.
Private Godfather and Taormina Shore Excursion Included:
Godfather Tour
Beautifully located on Mount Tauro with Etna brooding in the background, Taormina's quaint side streets offer an intoxicating slice of La Dolce Vita. Nowadays unlike other Sicilian towns, even Palermo, Taormina is a shoppers' paradise.

Once arrived in Corso Umberto you will be free to walk around and visit Taormina's most important monuments: the superb Greek-Roman theater, Corvaja Palace, the Cathedral, the Public Garden (Parco Duchi di Cesarò).

Then you can enjoy a typical Sicilian lunch or a refreshing lemon granita in one of the family run restaurants and bars surrounded by breathtaking views.

In the afternoon, A Step Back in Time in Savoca and Forza D'Agrò exploring these towns.
This is where Al Pacino and Cast shot the Godfather Film. While in town "a must" is the stop for a Lemon Granita at the famous bar "VITELLI" on the corner of the town, one of Coppola's favorite spots, and seen many times throughout the film.
Tuesday, Oct 1:
Naples, Italy
7A - 4P
Cruise to Naples, located on Italy's stunning Amalfi coast, a city rich in history. A tour around Naples' grand piazzas, cathedrals and castles in the old center will take you back centuries. Pompeii is not too far either, a dashing city which boasts diverse cultural offerings and charming streets.
Private Pompeii and Almafi Coast Shore Excursion Included:
This tour includes two world's heritage sites listed by UN: the excavations of the ancient Roman town of Pompeii, buried under 20 feet of ashes during the main eruption of Mount Vesuvius and the scenic Amalfi Drive featuring some Mediterranean villages like Amalfi, Sorrento, Positano or Ravello.

First we will be riding for 20 minutes on the sloop of the Volcano Vesuvius.
Once at Pompeii we will start our walking tour which will last approximately 2 hrs: we will visit the Forum, the Baths, a public market, a private house. Also we shall visit the theatre and see the ancient store.

Once on the Amalfi Drive you are in the pure Mediterranean beauty: steep cliff, blue sea, some luxurious villas grabbing to the rocks and this incredible narrow road stretching along the coast.

Lunch will depend on your desire: there will be options, from a snack to a place along the coast to taste local cuisine.


ESTIMATED LOCAL CASH NEEDED
15 Euros - Admission fee for Pompeii 15 € per person
WHAT'S EXTRA
Lunch (expect to spend around 25 Euros)
Current Pompeii List
Tony & Maria Angso
Sony & Josue Quillamor
Arlyn Pogata
Yonne Mijares
Riz Ruiz
Pinky Jaylo
Mary Jane Harrison
Josette & Tony Elazegui
Vivian Croox
Mila Mazo
Jocelyn Fabila & Manuel Calaguio
Schehera & Glenn Divinagracia
April Hobday
Abdonia Hobday
Bing Gebyeresus
Sophie Estaris

or
Private Sorrento and Almafi Coast Shore Excursion Included:
We will be riding up-hill through lemons orchards on our way to the Amalfi Coast. Once on the Amalfi Drive we are in the pure Mediterranean beauty: steep cliffs, blue sea, some luxurious villas grabbing to the rocks and this incredible narrow road stretching along the coast.

On our itinerary we have three beautiful villages: Positano, Amalfi and Ravello. The time we can stop in each of them will depend on you choice and of course on your ship departure time.

We can visit the beautiful Cathedral in Amalfi where they keep the relics of St Andrew, or we could stop somewhere to taste the local lemon liquor called "limoncello", or we can see how the do ceramics, or just sit in the marvelous Piazza of Ravello and enjoy a neopolitan "espresso", etc. . .

Lunch will also depend on your desire: there will be options, from a snack to a place along the coast to taste local cuisine.
On the way back we will stop in Sorrento to walk down the pedestrian area with all the little shop and enjoy some views on the Bay.


ESTIMATED LOCAL CASH NEEDED
25 Euros - Lunch
WHAT'S EXTRA
Lunch
Current Sorrento List
Delnette & Adelfilo Homilda
Daisy Reyes
Mary Syzmanski
Josie & Michael Linden
Rosemarie & Rey Empig
Jonalyn Yu
Liza Lo
Gus & Suzette Marino
Cynthia Deocampo
Janeth Orsabel
Febe & Edgardo Carmelo
Leisha Nepomuceno
Heidi Bayona
Monet & Aris Virrey
Wednesday,
Oct 2:
Pisa/Florence
or
Cinque Terre, Italy
8A - 8P
How lucky to visit the Tuscan region, Florence & Pisa, resplendent in art and history. What's even more fortunate is that all the main attractions in Florence are centrally located for the perfect walking tour. See Santa Croce, Piazza del Duomo and Michelangelo's David.
Private Pisa/Florence Shore Excursion Included:
Visit Florence historical centre and a photo stop at Pisa

As soon as you reach Florence, the first stop will be at Michelangelo Square from where you can get a beautiful view of the town. After, your driver will go downtown where I will be waiting for you to continue with the walking tour of the historical centre, passing through the main districts of Florence, to admire (external the Cathedral, the Giotto bell-tower, the Brunelleschi dome, the Paradise Gate of the Baptistery, the Old Palace, the copy of Michelangelo's David, the Uffizi Loggia and the romantic Old Bridge.

You'll have free time for lunch or shopping. In the early afternoon, the driver will meet you and leave for Pisa, for a photo stop at the Leaning Tower before traveling back to the cruise port in Livorno.

ESTIMATED LOCAL CASH NEEDED
20 euro - personal expenses
WHAT'S EXTRA
-Meals.
Current Florence List
Tony & Maria Angso
Daisy Reyes
Mary Syzmanski
Arlyn Pogata
Yonne Mijares
Riz Ruiz
Mary Jane Harrison
Josie & Michael Linden
Rosemarie & Rey Empig
Mila Mazo
Jonalyn Yu
Jocelyn Fabila & Manuel Calaguio
Gus & Suzette Marino
Schehera & Glenn Divinagracia
Abdonia Hobday
April Hobday
Bing Gebyeresus
Janeth Orsabel
Sophie Estaris
Febe & Edgardo Carmelo
Leisha Nepomuceno


OR
Cinque Terre Tour
There is nothing better than discover the picturesque and real Italian coastal paradise with they five villages scattered along a beautiful stretch of the Mediterranean, UNESCO World Heritage Site. A complete experience and the only One Day Cinque Terre Shore Excursion Tour from Livorno that will allow you to discover the beauty of the villages while breathing the true Italian life.
This tour dedicates a full day to discovering these five charming fishing villages and the paths between them which offer a spectacular view of the Ligurian Coast. You will also marvel at the stone walls and terraces that villagers have created over the years for vineyards and olive trees.

Our tour leader will wait for you just outside your cruise with our comfortable minivan or with a comfortable sedan, ready to start your Day Trip. After 1 hour and 30 minutes you will arrive at the first village in the National Park of Cinque Terre, Manarola or Riomaggiore (weather permitting), where we will pass some relax time visiting the village.

During all day our tour guide will assist you, giving informations and suggestions, leading you village by village in the ancient life of Ligurian Riviera.
We will move by boat (if the weather permits), or by train, to reach the others villages:
Riomaggiore: the most southern village of the Cinque Terre, it's characterized by its typical house towers and for its houses built along the cliff face. Our tour guide will let you walk around the village and discover marvelous streets and houses.

Manarola: the oldest villages of the Cinque Terre. Explore the narrow alleys and pretty pastel squares that epitomize the beauty of the area

Vernazza: arguably the most beautiful of the five villages with a large open harbor, castle and church, is a typical Ligurian fishermen village. Walking through the narrow downtown you can visit local shop where you can find the typical products of this land (authentic ligurian pesto sauce, limoncino, honey, extra virgin olive oil and wine).
You will love the Monterosso Village
Monterosso is just as you imagine the Italian seaside to be, with rows of colored umbrellas and Italians sunning themselves on the only sandy beach of the Cinque Terre. It's an antique and beautiful seaside town full of character.
Climbing up the narrow steps you can also reach the Doria's castle, from where you will have a breaking view on the sea coast, looking at Monterosso, the last village of Cinque Terre National park. Monterosso is the largest village in Cinque Terre, separated in two sides by a promentory.
By boat we will reach its harbor, in front of the historical centre, full of shops, coffee bar and restaurants. In Monterosso you will have time to relax, enjoy, do some shopping, explore the picturesque streets and squares, and also you can swim in this beautiful sea.
Remember that Monterosso has one of the most beautiful beaches in the world (Forbes 2006).
The last Village before return: Porto Venere
Then we will take the boat back to Portovenere for a last view to the coast and discover this fantastic village, rich in history and full of beautiful houses.

**There is no hiking on our tour but we do not suggest the tour for people with walking difficulties.
ESTIMATED LOCAL CASH NEEDED
33 euro - boat/train
WHAT'S EXTRA
-Meals


Current Cinque Terre List
Delnette & Adelfilo Homilda
Sony & Josue Quillamor
Pinky Jaylo
Josette & Tony Elazegui
Vivian Croox
Liza Lo
Cynthia Deocampo
Heidi Bayona
Monet & Aris Virrey
Thursday, Oct 3:
Rome, Italy
DISEMBARK @6am
Transfer to the Leonardo da Vinci–Fiumicino airport in Rome and travel home today, arriving home late Thursday evening.
September 21, 2019
FCO airport to hotel (extra fee, on request only)
September 22, 2019
Rome hotel to Civitavecchia Port
October 3, 2019
Civitavecchia Port to FCO airport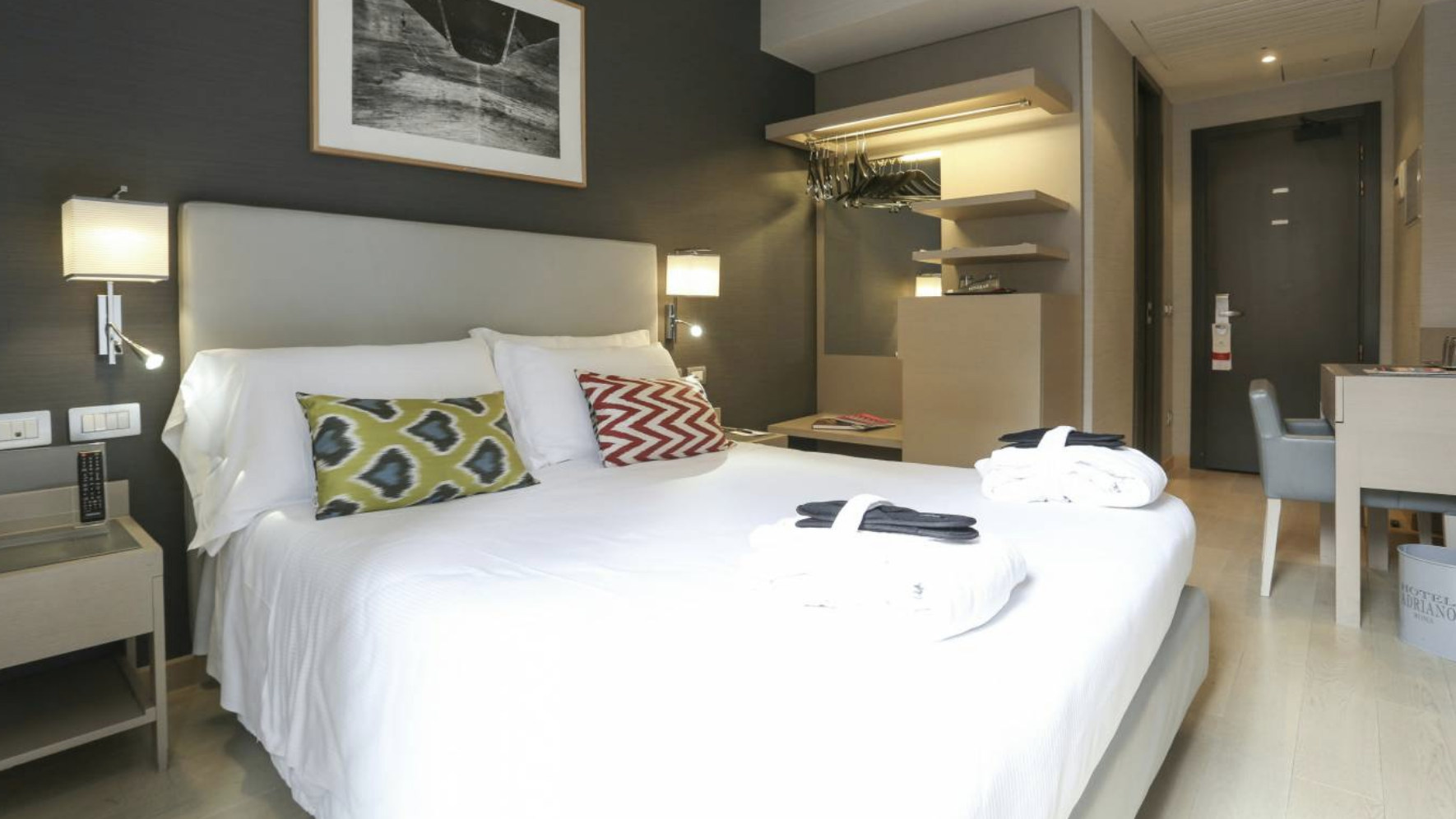 Hotel Adriano
*includes breakfast

Hotel is included for all Pre-Cruise Rome Trip options.
pre-cruise rome add-on
This is an additional cost to the package price listed above.
Wednesday,
Sep 18:
Audience with the Pope
*This is an optional add on for those who will be arriving early and want to participate

(This add-on requires arrival in Rome on Tuesday, September 17. 2019. Hotel nights have been added to the price for this option)
Today, you'll have an expert, English-speaking guide on hand to lead you through the huge crowds directly to St. Peter's Square. Every visitor will have an audio headset so you can hear your guide over the roar of the crowd. Once settled, your guide will provide an in-depth insight into the history and traditions of the Papacy and Papal Audience ceremony so you're fully prepared for the moment when Pope Francis takes the stage along with his Cardinals. Understanding the rich traditions of the Papacy and background of the event itself will make this an unforgettable experience.
Meet The Pope
We know exactly where to sit so that the Pope passes by you when he enters! Pope Francis will give a special greeting and with the help of his Cardinals, he will perform blessings in many languages, sing hymns and give homilies.
You will find yourself only feet away from Pope Francis because we have secured your pre-booked tickets and ensure that you arrive in time to find a good spot to see him as he passes you, greeting followers and priests from around the world.
Get Involved with The Pope
Since the election of Pope Francis, the number of people traveling from around the world to attend the Papal Audience has been rising significantly, sometimes to crowds of up to 100,000. Pope Francis has already earned a reputation for interacting with his audience more than any Pope before him. Papal Audiences have become a spirited event – with gathered crowds encouraged to pray and sing along. Attending this energetic display of faith is a once-in-a-lifetime event not to be missed by any visitor to Rome.
Current Pre-Cruise Papal audience List
(Arriving September 17)

Rosemarie & Rey Empig

Jocelyn Fabila & Manuel Calaguio

Schehera & Glenn Divinagracia

Febe & Edgardo Carmelo
Thursday,
Sep 19:
Explore Rome
Choose from one of the two tour options below
Colosseum Underground Tour with Arena Floor, 2nd Tier, Roman Forum & Palatine Hill (3.5hrs)
Explore Ancient Rome
For the first time in history, access has been opened to the Underground level of the Colosseum. Hear the echoes of Ancient Roman civilization as you journey through tunnels where lions and tigers once roared from their cages and gladiators sharpened their swords. The Underground is essentially the "backstage" of the Colosseum, but this tour also includes an up-close look at the stage itself. Venture out onto a partial reconstruction of the Arena Floor to understand the magnitude of the Colosseum from where gladiators once stood.
Then, climb to the second tier to envision yourself as one of the thousands of blood-thirsty fans ready to watch the games below.
See the Remains of The Roman Forum
Your journey through Ancient Rome will also take you to the Roman Forum, the marketplace that once bustled with life, and the Via Sacra, which was once walked by Caesar's army returning home from war. Here, you'll learn what day to day life was like for Romans and see the echos of the past in these beautifully preserved ruins.
We'll step further back in time at the Palatine Hill to discover the birth of Rome. Your guide will tell you the story of Romulus & Remus, the abandoned twin babies who were found here by the she-wolf who raised them. Romulus is often said to be the founder of Rome, after fighting his brother to the death for glory. Explore the ruins of Rome's first palaces and entertainment grounds and take in the incredible views that surround you at every turn.
Experience The True Colosseum
Access is limited to only one company per slot, so this group will be alone in the Colosseum Underground, Second Tier, and Arena Floor* - promising an exclusive, once-in-a-lifetime experience.
With so few other tourists around, you will have the time and space to explore freely, visualizing a rebuild of the Colosseum from the ground up with the guidance of your expert tour leader. Being part of a smaller group allows your English-speaking guide to cater more specifically to the interests of your group.
Current Pre-Cruise underground Colosseum List
(Arriving on or before September 18)

Mila Mazo

Jonalyn Yu

or
Colosseum, Roman Forum, Palatine Hill and Local Vineyard - Full Day Tour (8.5hrs)
Explore the Colosseum & Roman Forum
Start the day by skipping the long lines at Rome's most iconic landmark, where your expert English-speaking guide will captivate you with its incredible history - gladiator fights, mock sea-battles, public executions, and more. Enjoy over an hour exploring the Colosseum both inside and out before proceeding on to the Roman Forum where you will walk the footsteps of history. Here the ancient empire hosted festivals, political debates and triumphal processions as Roman armies returned victorious from conquest.
Continue to the Palatine Hill
Rising above the Roman Form is the Palatine Hill. The most famous of Rome's Seven Hills, it is said that Romulus and Remus were nursed and raised by a she-wolf here before going on to found the city (and empire) that follows one of the brother's names. From here we break for lunch on your own. Pop into an authentic Italian café, shop for souvenirs or choose to explore more of the area's interesting sights.
Visit a Prestigious Local Vineyard
Next, we'll take you to the serene sloping hills of the Castelli Romani in a private air-conditioned coach, where beautiful vineyards and olive groves in use for centuries dot the landscape all around you. The Frascati region's most celebrated wine producer, the Pallavicini family, will welcome you to their over 200-acre vineyard estate and open their private wine cellars only for our group.
The Pallavicini Estate is one of the oldest and most picturesque vineyards in the Frascati region, producing wine since the 1600s. Their tradition of wine excellence continues to this day, honored with countless awards and accolades, including, most recently the Decanter World Wine Award, Sommelier Wine Award, Vinitaly Cangrande Award and the Calix Aureus award.
Discover a Wine-Making Tradition
Your guide will take you on a relaxing stroll through the grounds, past grape vines, olive trees and ancient ruins. You'll learn about the phases of Pallavicini wine production and how the process has evolved and improved upon its roots in antiquity. Step inside true history, lined with Acacia and French Oak, these barrels were built into the ruins of a stunning third century Ancient Roman aqueduct and are where Pallavicini wines are stored to age until perfection.
Taste Award-Winning Wines
Then round out the perfect afternoon with a professional Pallavicini sommelier-led tasting in a spectacular 17th-century farmhouse. Sip on the same succulent wines that have earned countless awards and industry honors, including two red wines, 'Casa Romana' and 'Soleggio'; a white wine, 'Poggio Verde'; and the family's celebrated dessert wine, 'Stillato.' Then enjoy a further tasting of the Pallavicini's signature fresh-pressed olive oil with both plain and fresh tomato bruschetta.
Two of Rome's most sought-after monuments, the Colosseum and Roman Forum, by morning; one of the region's most awarded vintners, the Pallavicini Estate, by afternoon - this tour offers the perfect combination of city and countryside and makes excellent use of your limited and precious vacation time. Don't settle for one or the other when you can have both!
Current Pre-Cruise Colosseum and Winery Visit List
(Arriving on or before September 18)

Yonne Mijares
Riz Ruiz

Rosemarie & Rey Empig
Jocelyn Fabila & Manuel Calaguio

Schehera & Glenn Divinagracia

Febe & Edgardo Carmelo


Friday, Sep 20:
Sistine Chapel, St. Peter's Basilica
& Vatican Crypts
With first entry to the Sistine Chapel, you'll have time to explore on your own before other tour groups and the general public arrive. Skip the Line Access gets you directly into St. Peter's Basilica afterward, before descending to the incredible Vatican Crypt, not covered on regular Vatican tours.
Our early access Sistine Chapel tour starts outside the Vatican Museums before they have opened. You'll enter 30 minutes ahead of any other tour group and a full hour and 30 minutes before the general public. With an expert guide leading the way, you'll go directly to the Sistine Chapel (passing through the Museums). On the way your guide will give you some tips on what to look out for in Michelangelo's world-famous frescoes; from his cheeky self-portrait in 'The Last Judgement' to 'The Creation of Adam' on the ceiling.
Being the first to enter the Sistine Chapel means that you can avoid the notorious crowds that fill the room during regular opening hours. Spend some time taking in the incredible artwork that surrounds you in the Sistine Chapel.
Once you've had your fill of the Sistine Chapel, we'll take you through a special door – not available to the general public – through which you'll gain direct access to St. Peter's Basilica. Skip the Line Access here means you'll avoid another long queue outside the walls of the Vatican. On the way, your guide will give you an overview of St. Peter's Basilica, letting you know what you should look out for during your visit.
Entering St. Peter's Basilica, you'll be blown away by its size and beauty. Visit Michelangelo's sculpture 'La Pietà' and Bernini's altar, a monumental structure of twisted wood and bronze, recycled from the Pantheon.
The last leg of our tour takes you below the Basilica to the Vatican Crypt. This is where the most important Popes in Church history have been buried – a huge honor bestowed upon past popes.
Once you've finished, your guide will lead you back outside to St. Peter's Square where you can appreciate the mastery of Bernini, one of Rome's greatest architects and artists.
Pricing details
price Per Person starting at (based on inside cabin, quadruple occupancy):
$2143*

(*Prices and availability are subject to change and are not guaranteed until completed through the booking process)
INCLUDED
1 nights lodging in Rome, Italy

Buffet breakfast at hotel

11 Day Norwegian Cruise Line cruise

Interior cabin (4 person capacity)

Free At Sea promotion

CPU Class of 1980 1hr Cocktail Party

Shore excursions at each location (some details of the tours may change based on weather conditions and routing)

Santorini, Greece

Athens, Greece

Mykonos, Greece

Chania (Crete), Greece

Valletta, Malta

Messina (Sicily), Italy

Naples, Italy

Pisa/Florence, Italy

Round trip cruise port transfers
NOT INCLUDED
Airline tickets

Airport to hotel transfer

Gratuities onboard cruise, and for guides, drivers and hotel staff

Meals while on shore excursions (unless otherwise stated)

Some travel (trains, lifts, cable cars, boats) while on shore excursions

Some admissions to sites on shore excursions

Optional Travel Insurance (due with initial payment)

Basic- starting at $193

Cancel for Any Reason (NY residents, please enquire for similar options)- starting at $376

Pre-Cruise Rome Tour (ADD-ON) ($765/pp)

Pre-Cruise Papal Audience (ADD-ON) ($222)
SUGGESTED PAYMENT SCHEDULE
*based on Cruise only, quadruple occupancy, inside cabin.

MONTHLY PAYMENT AMOUNTS WILL CHANGE DEPENDING ON CABIN TYPE AND OCCUPANCY.
(for a description on how to calculate your monthly payment, see the FAQ section for more information)
Prices and availability are subject to change at any time and are not guaranteed until completed through the booking process.
To avoid additional fees, payment can be made in full at any time.
or
You can follow the schedule below* (prices include a one time $50 fee and an additional administrative and processing fee of 7% each for each payment):
Nov 15: $ 283.50 (plus insurance)
Dec 15: $230
Jan 15: $230
Feb 15: $230
Mar 15: $230
Apr 15: $230
May 15: $230
Jun 15: $230
Jul 15: $230
Aug 15:$230
*You are welcome to pay off the balance, or make larger payments at any time prior to the due dates above.

SPECIAL SALE: We will refund your $50/pp payment fee if you pay in full by the end of 2018!
REGISTRATION DUE ASAP
A completed registration form

FINAL PAYMENT
Payments not received on time will result in reservation cancellation without refund.

Fee amounts imposed are at the discretion of Zone Travel.
CANCELLATION
Cancellation in writing must be received by Zone Travel prior to departure for appropriate refund on the land tour cost minus the following fees. Airline penalties are not part of the percentages below and vary based on each individual airline policy.
Administrative fees and commissions
Travel insurance is non-refundable.
Norwegian Cruise Line Cancellation Policy:
Cancellation fees for cruise, air, land and other charges will follow the schedule below and apply to all guests on the reservation. Cancellation fees for air, land and other add-on charges will apply even if the reservation is not canceled in full. Gateway changes for air and name changes for cruise, air, land and other add-ons are considered cancellations. Cancellations must be telephoned to our Reservations Department by your travel agent. Depending on when the cruise is canceled, cancellation charges will be assessed as stated on the Cancellation Fee Schedule.
No refunds will be made in the event of interruption or cancellation by any passenger after commencement of the cruise. Requests for refunds must be in writing to Norwegian Cruise Line. Cruise tickets, air tickets, transfer coupons and/or vacation package vouchers must be returned before a refund can be made. Refund processing time is about 3-4 weeks. Air tickets issued by our Air/Sea Department for passengers on our Air/Sea programs are refundable only to Norwegian Cruise Line. Group passenger policies may differ. Norwegian Cruise Line's Payment and Cancellation Policy is subject to change without notice.
Reservations that are not paid in full by the final payment due date are subject to cancellation and in the event a reservation is canceled, a cancellation fee will apply

No refunds will be given on any cruise for no-shows

No refunds will be made in the event of interruption or cancellation by any passenger after commencement of the cruise.

Name changes and departure date changes are considered reservation cancellations and are subject to the above cancellation fees.

Requests for refunds must be in writing to Norwegian Cruise Line. Cruise tickets, air tickets, transfer coupons and/or vacation package vouchers must be returned before a refund can be made. Refund processing time is about 3 to 4 weeks. Air tickets issued by our Air/Sea Department for passengers on our Air/Sea programs are refundable only to Norwegian Cruise Line. Group passenger policies may differ. Norwegian Cruise Line's Payment and Cancellation Policy is subject to change without notice.

No refunds will be given for any missed days of a Land Package.

Cancellation fees for air, land and other add-on charges will apply even if the reservation is not cancelled in full.

Gateway changes, flight date changes and name substitutions are considered cancellations, and air cancellation fees will apply. Additionally, spelling corrections may be considered cancellations.

Name substitutions and departure date changes for cruise, land and other add-ons are considered cancellations and are subject to cancellation fees.

Cancellation fees will begin immediately once money has been applied to the reservation.

Once payment is applied, the reservation is subject to cancellation fees according to the below schedule.
Cancellation Schedule For Bookings Made ON OR AFTER MARCH 30, 2017
Cruises 7 days or more:
89-76 days 25%
75-61 days 50%
60-31 days 75%
30 days or less 100%
* Or deposit, Whichever is higher
Travel Insurance
TRAVEL INSURANCE - AVAILABLE FOR ALL PASSENGERS - DUE WITH INITIAL PAYMENT
Zone Travel LLC strongly suggests purchasing Trip Cancellation insurance. Be sure to check with your healthcare provider as most U.S. medical coverage will not cover you outside of the country.
Insurance costs are based on the total package cost, including air taxes and charges listed under "Included."
Approximate amounts can be given at time of reservation in order to purchase the appropriate amount of insurance.
BASIC PLAN:
The Basic Plan is so affordable you can have your fun and protect it too - all while staying within your budget. The plan has a wide-variety of covered reasons for trip cancellation and interruption, and it can also include coverage for existing medical conditions so you can book your trip with complete confidence.
Trip Cancellation: Trip Cost
Trip Interruption: Trip Cost
Emergency Medical/Dental Coverage: $10,000.00
Emergency Medical Transportation: $50,000.00
Baggage Coverage: $500.00
Baggage Delay: $200.00
Travel Delay: $300.00
24-Hour Hotline Assistance: Included
CANCEL ANYTIME:
(NY residents-Please enquire about similar options)
You can enjoy the extra flexibility of knowing you can cancel your trip for almost any unforeseen reason that the Classic plan does not already cover at 100% and receive 80% of their non-refundable trip cost back in cash. With features like comprehensive trip cancellation, primary emergency medical coverage and 24-hour travel assistance, the Classic with Cancel Anytime plan is there if life throws an unexpected wrench in your travel plans. Plan must be purchased within 10 days of the first payment date and must cover the full non-refundable trip cost ($10,000 maximum).
Trip Cancellation: Trip Cost
Trip Interruption: Trip Cost
Emergency Medical/Dental Coverage: $25,000.00
Emergency Medical Transportation: $500,000.00
Baggage Coverage: $1,000.00
Baggage Delay: $300.00
Change Fee Coverage: $500.00
Loyalty Program Redeposit Fee Coverage: $500.00
Travel Delay: $800.00
24 Hour Hotline Assistance Plus: Included
F.A.Q.
How can I make a payment?
You can make a payment (Mastercard, Visa, Discover or American Express) by paying the electronic invoice sent to the email you provided on your registration form.
If you prefer to pay by check, you can make checks payable to
Zone Travel LLC
PO Box 44098
Columbus, OH43204
Please ensure checks are mailed early to arrive by the required payment deadline.
How can I calculate my monthly payment?
We have split your package total into 10 payments, beginning in November 2018.
(If you are joining the group after the initial payment, then your payments will be split into the remaining months until August 15, 2019.

Step 1: Find your total per person rate (depends on the cabin type and occupancy- see the attachment at the top of the page, or click here)
Step 2: Divide that price by the number of months until August 15, 2019
(those who have joined in November 2018 will have 10 months- 10 payments)
Step 3: Add fees.
For your first payment, you will need to add the one time fee of $50/pp, the insurance amount that you are requesting and the 7% fee.
For all other payments: just add the 7% fee.


How can I save money with this package?
We LOVE saving you money, and paying in full with fewer payments will do just that.
By paying in full, you avoid a 7% fee per payment.
AND…. if you pay in full by the end of 2018, we will waive your non-refundable payment fee! (a $50/pp savings!)


Can I have a different promo from my roommate?
No. Norwegian Cruise Line's policy to that all the promos must be the same for the 1st and 2nd passengers in each cabin.
Free At Sea promotions are NOT extended to the 3rd and 4th passengers in a cabin.
For example: Passenger 1 wants to have the dining and beverage promos. Passenger 2 must have those same promos, they cannot have dining and prepaid gratuities promo.
What is included in the Ultimate Beverage Package promo?
Ultimate Beverage Package: unlimited drinks (cocktails, beer, wine by the glass and soda) for drinks under $15 (1st and 2nd guest only)
What does the Internet Package promo cover?
Internet Package: Allows for 250 minutes of internet usage for the cabin.
What is included in the Dining Package promo?
Dining Package: Allows the 1st and 2nd person in the cabin to enjoy eating at a specialty restaurant for 4 nights of the sailing.
ABOUT YOUR GUIDES
Santorini, Greece
Dimitris lives in Santorini all-year round and works as a private guide offering tours all over Santorini for guests coming on a cruise or staying for a few days at a local hotel or apartment!

I look forward to meeting you and showing you the best Santorini has to offer. The breathtaking views of Oia, the white-washed houses of the traditional towns, blue-domed churches, Black and Red sand beaches, Ancient ruins and family wineries are some of the Highlights and experiences I offer on my tours to both first time & experienced travelers.
Born and raised in Athens; I am an archaeologist and licensed tour guide for the past 20 years.
Ever since I can remember my life revolves around history and storytelling.

A long journey that starts with love for mythology, ancient culture, art and architecture; along came a degree in Archaeology (1992), post graduate studies in ancient building restoration and many of travels, personal research and storytelling. And now here I am …with a story to tell you.

I love what I do. I am a licensed tour guide and tour director since 1997; besides working with some of the top tour-operators, I plan and guide cultural and private customized tours throughout Greece.

Crafting your unique story about Athens and the surroundings is one of those things I enjoy the most. Whether you want to capture yesterday's greatness or witness today's challenges, I will diligently plan our day's roadmap to address your individual wants and needs.

Together we'll make it a full fun day to remember! I'll make sure the pace is just right plus I got you covered for the best photo spots - I love photography among other things!

So come with me to an unforgettable and diverse journey: from exploring culture and mythical symbols to the reality of everyday Athenian life and smart shopping. I wouldn't take you anywhere I wouldn't take my best friends. Come and join me!
Guiding all over Greece, has been an unforgettable journey. It is always a great pleasure and a privilege to show my country and especially Athens, the city I was born and lived most of my life.

Greece though is not just Athens! Greece has many hidden treasures, a unique combination of nature that you won't realize unless you travel for a few days around the mainland or the islands.

During your visit I will put you in the mind set of ancient and modern Athens in a holistic way.
I'm sure you will enjoy my city as much as I do!!
I am a Professional Tour driver and Tourist guide since 2012.

I arrived in Mykonos when I was a kid with my family and since then I have been living on this amazing island. I was raised in the company of many stories, history and Mykonos culture. I enjoyed every summer evenings with the elders of Mykonos, their amazing stories way of living and difficulties they encountered that I look forward to sharing with you.

I look forward to meeting you and showing you Mykonos. I promise you an authentic, traditional and most enjoyable tour.
I am a certified tourist guide by the Greek Ministry of Culture and Tourism and an archaeologist, graduate at the University of Crete.
Part of my studies was completed in the Free University of Berlin in the Department of History and Culture.

I have worked at plenty of excavation sites on the island and other regions of Greece and abroad, discovering archaeological findings dating back to different periods and civilizations.

I've been a tour guide for 4 years and it is always a pleasure to share as much as I can with visitors and tailor their time irrespective of age or origin. There is so much to see on the island, focusing on specific places which show particular interest.

I look forward to meeting you and showing you around!
I am a licensed, professional tour guide since 2005. For seven years I have been informing and entertaining visitors from across the country and around the world about the sights and history of our beautiful country.

Tour guiding was always my dream. At school, history was always my favorite subject and visiting places of interest was my biggest pleasure.

I fulfilled my dream when I was 17 years. I was accepted by the Malta Tourism Institute to participate in the Tour Guiding Course. After 2 years of an intensive full time course, the Malta Tourism Authority had recognized me as one of its qualified guides.

Being a tour guide is an exciting job that introduces you to people and places average travelers and tourists never experience, but it also requires solid skills and knowledge. To ensure this, I participate in various seminars and events in my field. Recently, I participated in a tourism-related EU funded project, consisting of an intensive course equivalent to the level of a Diploma in Tourism Management.

I will be more than happy to help you plan your holiday or show you the most interesting places in the Maltese Islands, either by visiting the oldest free-standing temples in the world, the UNESCO World Heritage city of Valletta, the medieval town of Mdina, the island of Gozo steeped in tradition, or by following one of the many nature trails. Besides the popular traditional tours I also offer a number of excellent themed itineraries for all the different types of groups and ages and have been recommended by many including National Geographic.

I look forward to meeting you!
Clive has worked at Heritage Malta, the national agency for cultural heritage in Malta, for most of his adult life and has been a licensed tourist guide since 2004.

In this role he often works on contract with the Malta Tourism Authority to guide visiting journalists and tour operators around the Maltese islands. Many of these tours have resulted in excellent coverage for Malta on international newspapers, magazines and websites, and also formed the basis for several documentaries and tour itineraries organized by private tourism companies including some of the largest cruise line operators.

Clive Cortis was brought up in Cospicua, one of the three cities around the Grand Harbour. His passion for Maltese heritage and culture was born in his childhood and nurtured through studies and his employment at Heritage Malta, where he is in constant contact with all heritage sites and museums.
First University degree on International Political Sciences (Perugia University)
Second University degree on Preservation of Cultural Heritage (Bologna Alma Mater)
The strong dynamism and enthusiasm that I have as traveler around the world, led me to enter the profession of guide. Visiting the splendid Emilia Romagna, my adoptive land since long time, means to explore among sea, hills, spa and Roman, Byzantine, Renaissance monuments still preserved.

This and more for all those who, in the space of a short or long vacation, decide to change his life, suddenly, moved by an irresistible instinct. I'll be happy to help you in choosing your route, offer assistance and qualified support.

Enjoy your personal way and live all the warm hospitality of its people.
In a very short time I'll give you information that will help to get a tailor made trip.

Come on then and choose the corner of Romagna that will stay in your heart forever.
I have been working as a tourist guide since 1987 and love to share my knowledge, not only of history and architecture, but also of the flora, fauna, traditions and mythology that make Sicily a special and truly unique area of Italy.
Such unique features are what make this region absolutely worth visiting.

It is natural that, loving this area, I simply love to help people to get to know it, in all its aspects, positives, such as landscapes, culture, gastronomy, but also in the negative parts of its reality, like the economy and the mafia.

My knowledge of a few foreign languages allows me to accompany travelers from all over the world on their Sicilian adventures. This, combined with my goal of satisfying all kinds of interests and curiosities of the culturally diverse of the groups I guide, allows me to be versatile and to personalize my tours to your wishes.

The enthusiasm I put into my job leaves behind the old and very formal way of guiding groups, giving space to a relaxed enjoyable atmosphere for all, always based on the highest level of professionalism, balancing both information and a good time. I remain also at your full disposal to suggest alternative excursions and different itineraries, that could imply visiting an ancient fortress, as well as less known, but not less worthwhile archaeological sites.

I believe also in the importance of supporting "my travelers" in picking stores, souvenirs, restaurants or pubs that will complete the nice memories of their Sicilian holiday.

Join me on your own Sicilian adventure!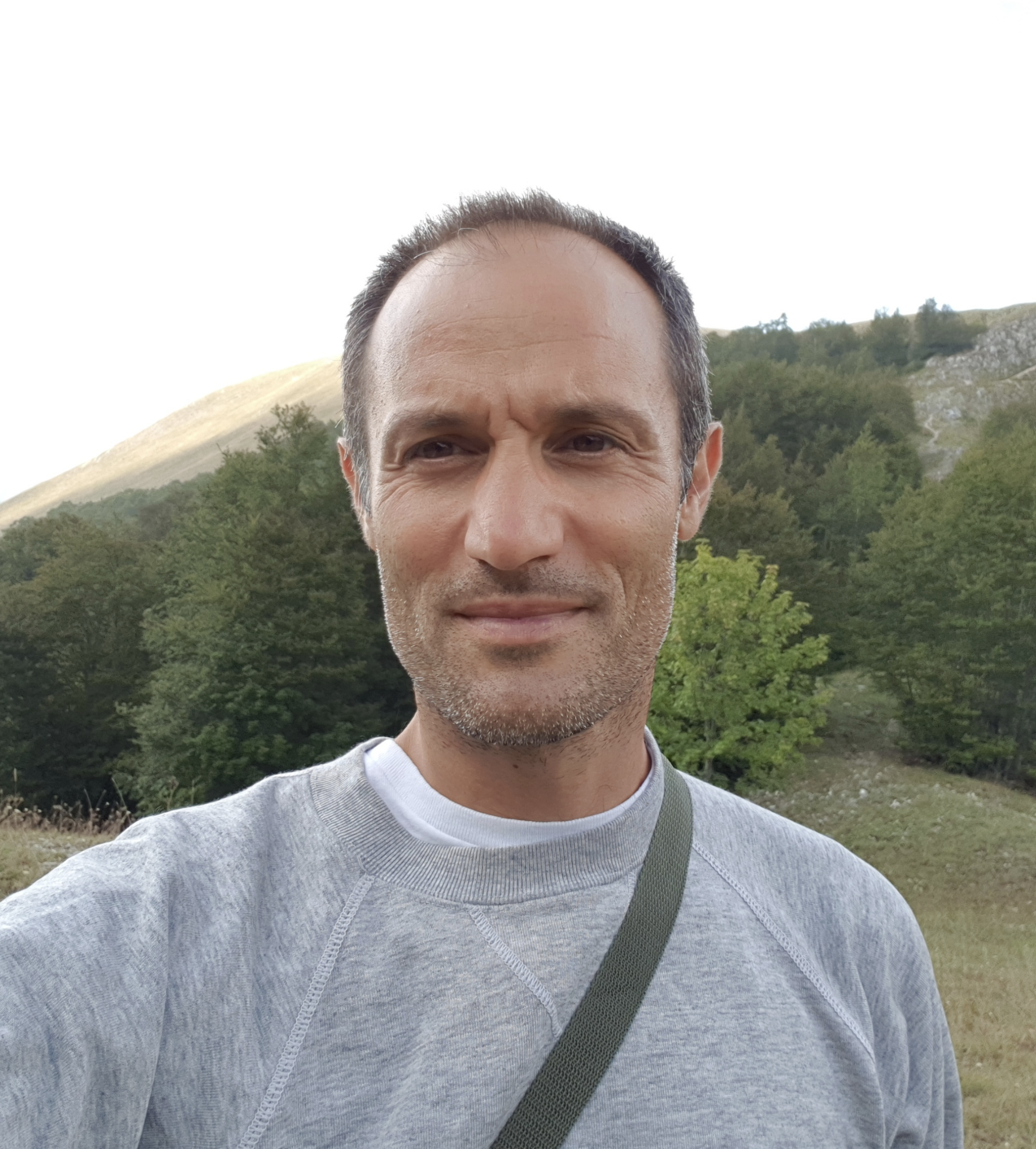 Fabrizio has a Master Degree in Art History and has been a tour guide for over 20 years now!

I love walking in nature and through archaeological areas, and I like sharing the Italian delicacies with foreigners.

Customized tours are my specialty: I feel happy when my clients by the end of the tour are looking at me like old friends!

Here are some of Fabrizio's credentials:
- Qualifying examination: Official Guide of Campania, Regione Campania
- Qualifying examination: National and International Tour Leader, Provincia di Latina
- Training course for Environmental Education, Oasi Naturalistica del Monte Nuovo
- Master degree in Revaluation and Promotion of Historical Sites, University of Naples
- Training corse in Litterature, Aesthetic and Myth, Istituto Italiano Studi Filosofici
- Degree in Humanities, specilised in History of Art, Università di Napoli Federico II
- Socrates: Erasmus Program, Université de Poitiers
- Qualifying courses in The Middle Age, Centre d'études supérieures de civilisation médiévale de Poitiers;
- CFE, Cambridge First Certificate, UCLES
Livorno (Pisa and Florence), Italy
Veronica has a degree in history of art and a Masters in Museums Management.
I decided to share my love for art and for my city becoming a licensed Tour Guide of Florence and surroundings.
My passion for traveling and above all my curiosity for all cultures, made me travel, live and work abroad: first as a student at UEA (University of East Anglia) di Norwich, England; then as an apprentice in contemporary art galleries in Sevilla, Spain; and, finally, as a teacher of Italian and History of Art at Marist College in Poughkeepsie, New York.
Also, I have worked as a Tour Leader around the world: US, Africa, Russia, Europe.