Iceland 2019
The land of Ice and Fire
November 6-11, 2019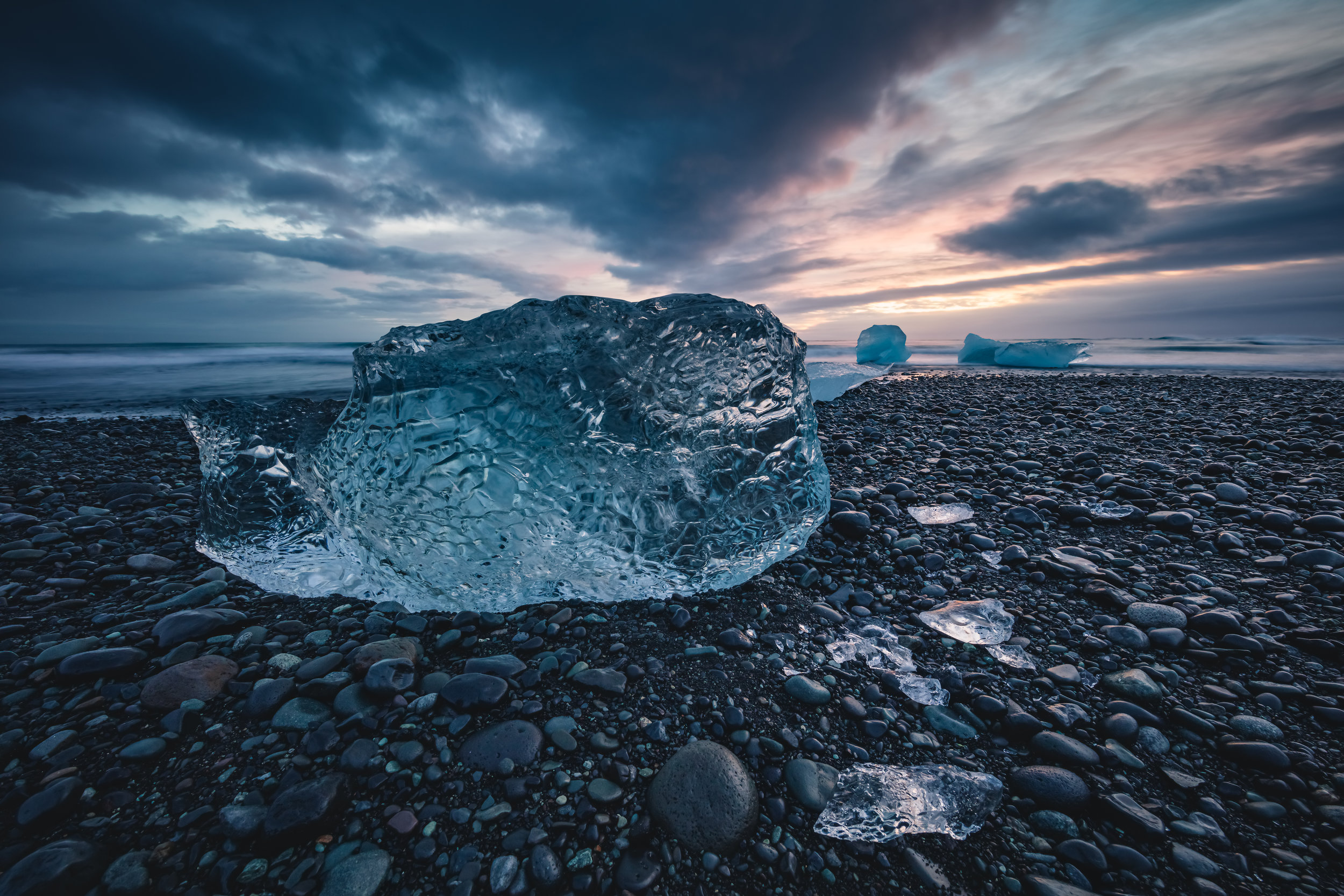 Includes transportation and tours, only.
This evening, you embark on your journey to Iceland!
Your flights are self managed, as they will not be booked via Zone Travel.
November 7:
Arrive
Golden Circle
Icelandic Foods
Welcome to Iceland! Your flight will arrive around 6:00am, so enjoy the transfer to your hotel and prepare to head out into the heart of Iceland.
At 9:00am, your Golden Circle and Icelandic Food Tour will begin!
See all the amazing sights of the Golden Circle as well as sampling the most delicious traditional Icelandic food!
Enjoy an Icelandic meat soup lunch and dairy tasting at Efstidalur, a farm and acclaimed restaurant.
Visit the unique Fridheimar Greenhouse and finish off with a visit to at Íslenski Bærinn turf house, where you will taste traditional delicacies before returning to Reykjavik.
The Golden Circle
Þingvellir National Park (Thingvellir) - is the birthplace of Alþingið, the historic Icelandic Parliament and a treasure trove of geological wonders, including the place where the tectonic plates have moved apart. Fabulous history, great cultural importance, scenery and atmosphere.
Efstidalur
Efstidalur is a cattle and horse farm run by generations of an Icelandic family, the farm is surrounded by peaceful countryside and impressive mountain views. The Icelandic food experience here is as authentic as it gets, fabulous meat soup for lunch, and dairy products to sample. As you sit in the restaurant you can see the cows that produced the milk, they are in full view separated from the dining area by a glass screen! After your meal, when there are newly born calves, you can actually go and pat them, if you like..
Gullfoss is the most popular waterfall in Iceland. Feel the power as the thunderous glacial river plummets through two drops of 21 m and 11 m, the walls of the rugged canyon are 70 m high.
Geysir is the geothermal area where you will see an erupting Geysir. Strokkur erupts every few minutes propelling great gushes of scalding water skywards - see if you can second-guess the moment!
Skjól
Skjól Camping and restaurant was first opened in 2014, mainly intended as a hangout for campers in the area. The traffic grew steadily and in the autumn of 2014 the Skjól Hostel opened it's doors. Today the restaurant and bar seat 40 people in a very cozy and homie environment. The restaurant's menu has a variation of icelandic delicacies, including fish, chicken, ribs, icelandic lamb and homemade pizzas. At skjól we will taste delicious tapas-style sandwiches with smoked icelandic lamb, icelandic camembert cheese, cured salmon and haddock. Yum!
Friðheimar
A rare interactive, tomato greenhouse experience - in Iceland! Tomatoes like you've never had before! Friðheimar will prove it is not impossible to grow these fruits in Iceland, despite the long, dark winter! Upon your visit you will see how this is made possible in this cold climate, by creating warm Mediterranean conditions! At Friðheimar you will get to see the processes that goes into maintaining greenhouse horticulture. You will also get to enjoy the special experience of entering a greenhouse with the fresh fragrance of fresh tomato plants and help yourself to tomato soup and homemade bread. Fridheimar also manufactures various delicious jams and chutneys.
Brennivín and dried fish are centuries old Icelandic delights. We will take you to a surprise location to enjoy ice-cold Brennivín and taste dried fish.
Ingólfsskáli
Leaving the tour on a high note, the day trip ends with a tour of the Ingólfsskáli turf house where you will learn about the history of the vikings. This viking themed restaurant, Ingólfsskáli, provides a unique experience, where you will get to sample some of Iceland's delicacies, like pönnukökur (icelandic pancakes) and kleina (Icelandic pastry) in a restaurant designed in the style of the original turf-roofed longhouses. Ingólfsskáli is an unusual yet impressive glimpse into Iceland's history, named after Iceland's first settler, Ingólfur Arnarson. At the foot of Ingólfsfjall mountain in a beautiful scenic landscape, Ingólfsskáli is likely to be a pretty memorable experience! Ingólfsskáli prides itself on quality of food in tradition, like the Icelandic hospitality.
After a day packed with tantalizing tastes and incredible sights we return to Reykjavík at approximately 7:00pm - you will be dropped off where we picked you up (but you can always ask to go to Reykjavik for dinner instead of back to the hotel).
Your tour will end around 7pm, giving you some time to relax, eat and get ready for your Northern Lights tour.
At 9:00pm, you'll leave the city by comfortable coach, and journey into Iceland's countryside to search for the Northern Lights.

On route, listen as your guide explains the science behind the extraordinary natural phenomenon, also known as the Aurora Borealis. Learn about the Icelandic myths that have grown up around the spectacle, and how the fluorescent lights are formed by electrically charged particles in the Earth's atmosphere.
Leave Reykjavik far behind, and head into an area free from any urban light pollution — the darker the skies, the better the chances of getting a good view of the lights. Hop out of the coach at select locations with your camera in hand and scan the skies, with pointers from your guide.
If you're lucky, be treated to a display and gaze at the shimmering veils of fluorescent lights as they dance and move across the sky.
If you're keen to get shots, get tips from your guide on how to set up your camera and take good quality photos.
Sightings can't be guaranteed, but if you don't observe the lights, you will receive a complimentary ticket to take the evening tour on another day.
After your evening spent looking for the lights, return to Reykjavik where your tour finishes with a hotel drop-off.


Please note: Sightings of the Northern Lights on this tour cannot be guaranteed, and are subject to conditions on the day.
November 8:
Snaefellsnes
Dinner at a farm
Leave your hotel at 9:00am for an all day adventure to see West Iceland's beautiful Snæfellsnes Peninsula which boasts towering waterfalls, rugged cliff-faces, and spectacular coastal scenery.

On this tour, explore the peninsula with ease from your accommodation, and take in natural features including Mt. Kirkjufell and Djupalonssandur black-sand beach.
Discover geological craters and lava fields, with a traditional dinner in the Icelandic countryside included.
This tour takes you west from Reykjavik on a scenic route to Borgarfjörður and the village of Borgarnes where a short stop will be made for refreshments.

Shortly after entering Snæfellsnes peninsula, by Ytri-Tunga Farm you'´ll get a chance to spot local wildlife at the beach which is home to a seal colony and variety of sea birds.

Next up is a visit to the idyllic Arnarstapi village where you'll take a walk to view the extraordinary landscape along the precipitous shoreline and where a break will be made for lunch (at your own expense).

After lunch the tour continues to Djúpalónssandur, a tranquil, black-pebbled beach that offers beautiful views out to the sea and fascinating history that lies in the Snæfellsjökull National Park, close to where Jules Verne located his entrance for the "Journey to the Centre of the Earth".

Leaving Djúpalónssandur you'll travel past striking landscapes to the north coast of Snæfellsnes peninsula to Grundarfjordur fishing village. Surrounded by exceptionally beautiful mountains Grundarfjörður is home to one of the peninsula's most iconic and photographed landmarks, the symmetrical mountain Kirkjufell that towers 1500 ft. up from the shoreline.

Out of Grundarfjörður the route lies across Berserkjahraun lava fields that according to Viking legends was where two Swedish "Berserks" forged Iceland's first road and over to the south side of the peninsula through Vatnaleið pass.
The day would not be complete without an Icelandic home-cooked early evening meal along with some local interaction - so, naturally, this is also included.
You'll arrive back to your hotel around 9:00pm.
We start the journey from Reykjavik at 9:00am and head towards the beautiful fjord Hvalfjordur.

Hvalfjordur is directly translated into "Whale Fjord" and the fjord carries that name because of the large number of whales in the surrounding water.
Driving to the glacier
As we start heading towards the glacier, we make stops at a few great locations. Our first stop is at Sturlureyki, a farm located in a geothermal area. We also make stops at the hot spring Deildatunguhver and at Reykholt village where we visit Snorralaug Bathing Pool, and we stop.
In 1907 Sturlureyki became the first house in Iceland to use geothermal steam for cooking and heating. Since then, many facilities in Iceland use natural steam, such as geothermally powered greenhouses.
We continue our trip to the hot spring Deildatunguhver. Deildatunguhver churns out 180 liters of boiling water per second (a rate of flow that tops all other European hot springs). Some of the water from the hot spring is used for heating purposes, and it is piped to nearby towns of Borgarnes and Akranes.
Next up is the remarkable historical site Reykholt. Reykholt used to be the home to the medieval scholar and author Snorri Sturluson, who lived there from 1206 until his assassination there in 1241. Reykholt is also home to the medieval bathing pool, Snorralaug. Snorralaug is the oldest man-made structure in Iceland, and one of the oldest pools on earth.
We continue our journey onto the stunning Hraunfossar Waterfalls. Hraunfossar is a series of waterfalls that stream over a distance of about 900 meters. Hraunfossar are in the lava field Hallmundarhraun, which was created with a volcanic eruption close to the year 930. Hraunfossar waterfalls pour into Hvita River from ledges of less porous rock in the lava.
We stop for lunch (at your own expense) in the beautiful area of Husafell. Husafell is a lovely wooded lava area, with many summer houses all around. After lunch we visit one of the shattered collapsed lava pits of Hallmundarhraun. The lava here has both a more numerous and more sizable shatter rings than any other lava field on Earth.
Ice Tunnel & Monster Truck
From Hallmundarhraun we travel to Langjokull glacier – one of the largest glaciers on this planet. By the fringes of the glacier you board a huge monster truck that will take you up to the ice cave at almost the glacier's peak – here you will enter another world inside the astounding depths of the glacier.
Exploring the inside of the ice tunnel gives you a rare opportunity to follow the formation of a glacier. Normal snow has formed into layers over time, these crusts of snow slowly amalgamate into glacial ice: imagine capturing a freeze frame of Mother Nature's work. This sub-glacial level world of snow and ice is buried deep inside the mighty 953 km2 glacier.
We will spend around 50 minutes exploring the elaborate tunnels, crevasses, moulins (glacier mills), waterways, ice layers, and spaces between them. Traveling into the glacier gives you first-hand experience of the different types of snow and ice, and the process of the glacier evolving. It is truly a magnificent experience.
Return trip
We will enjoy the scenery on the way back to Reykjavik. Our guide will drop you off in Reykjavik, and hopefully you enjoyed this legendary journey of cultural history and geological importance.
As we return from the glacier, we travel along the Highland Track of Kaldidalur. Kaldidalur is an excellent example of the beautiful and barren Icelandic highlands; black deserts with summers so short that only the hardiest vegetation survives. Enjoy the stunning mountains and glaciers in every direction.
On our drive back to Reykjavik, we should have a great view encompassing Langjokull and Thorisjokull glaciers, the shield volcano "OK", and Geitlandsjokull mountain. When we get closer to Thingvellir National Park we should see the shield volcano Skjaldbreidur, the original shield volcano which was formed in a huge eruption 9000 years ago. Skjaldbreidur directly translates to "Broad Shield" and it coined the name because of its resemblance to a Viking shield laying on the ground.

You'll arrive back to your hotel around 7:00pm

We suggest dinner reservations at Kopar Restaurant in Reykjavik!
November 10:
Southern Coast
Jökulsárlón Glacier Lagoon
From pitch black volcanic sand beaches to snow-capped peaks of Iceland's biggest volcanoes, South Iceland is a visually spectacular and geologically intriguing part of the country that features many of Iceland's most awe-inspiring destinations.
At 8:00am, your South Iceland journey departs, taking you through the country's lush farmlands, flanked by rugged mountains, glaciers (including the infamous Eyjafjallajökull) and volcanoes of the interior on one side and vast Atlantic ocean views on the other.

On this tour of South Iceland you will also experience the powerful beauty of Seljalandsfoss waterfall, where the Seljalandsá river, which originates under Eyjafjallajökull glacier, falls, as well as Skógafoss, one of the largest waterfalls in Iceland.

Just outside the town of Vík í Mýrdal (or just Vík to the locals) you will visit the soaring basalt rock formation known as Reynisdrangar and the black sand beach of Reynisfjara.
Next up is lunch (own expense) in the town of Vik before moving on to Jokulsarlon Glacier Lagoon.
Proceed next to Jökulsárlón Lagoon, one of the country's top attractions. See the giant icebergs that have recently broken free of the glacier Breiðamerkurjökull, situated just behind the lagoon.

If you'd like to at the lagoon, you can take an optional boat ride (own expense).
You will return to your hotel just before midnight- also giving you some added opportunities to see more of the Northern Lights on your return drive.
November 11:
Blue Lagoon
Shop in Reykjavik
Depart for Home
Today, you'll leave Iceland and travel home.

Before you leave, spend some time soaking in the Blue Lagoon and then take the afternoon and see the sights in Reykjavik or get in some last minute shopping.
Premium Blue Lagoon tickets have been included in your ticket.
This allows you:
Entrance to the Blue Lagoon
Silica mud mask
Use of towel
1st drink of your choice
Second mask of choice
Slippers
Use of bathrobe
Table reservation at Lava Restaurant
Sparkling wine if dining

Reykjavik
While we do have tours available if you would prefer a guide to help you navigate... we suggest making sure that you see these major destinations at your doorstep!

Hallgrímskirkja is a Lutheran (Church of Iceland) parish church in Reykjavík, Iceland.
At 74.5m high, it is the largest church in Iceland and among the tallest structures in Iceland. The church is named after the Icelandic poet and clergyman Hallgrímur Pétursson (1614–1674), author of the Passion Hymns.
Click Here for more information on Hallgrimskirkja.
Sun Voyager is a sculpture by Jón Gunnar Árnason, located next to the Sæbraut road in Reykjavík, Iceland. Sun Voyager is described as a dreamboat, or an ode to the sun. The artist intended it to convey the promise of undiscovered territory, a dream of hope, progress and freedom.
Click Here for more information on the Sun Voyager.
The Settlement Exhibition Reykjavík 871 +/- 2 is an exhibition on the settlement of Reykjavík, Iceland, created by the Reykjavik City Museum. The exhibition is based on the archaeological excavation of the ruin of one of the first houses in Iceland and findings from other excavations in the city centre. The focus of the exhibition is the remains of a hall from the Settlement Age which was excavated in 2001. The hall was inhabited from c. 930–1000. North of the hall are two pieces of turf, remnants of a wall which was clearly built before 871±2, hence the name of the exhibition.
Click Here and Here for more information on The Settlement Exhibition.
Aurora Reykjavik - where the Northern Lights are always on display!
Aurora Reykjavík is Iceland's first educational and recreational Northern Lights Center.
Myth and Stories
Take a walk through history and learn how people and cultures around the world saw the Northern Lights via legends and myths connected to this amazing phenomenon.
Click Here for more information on Aurora Reykjavik.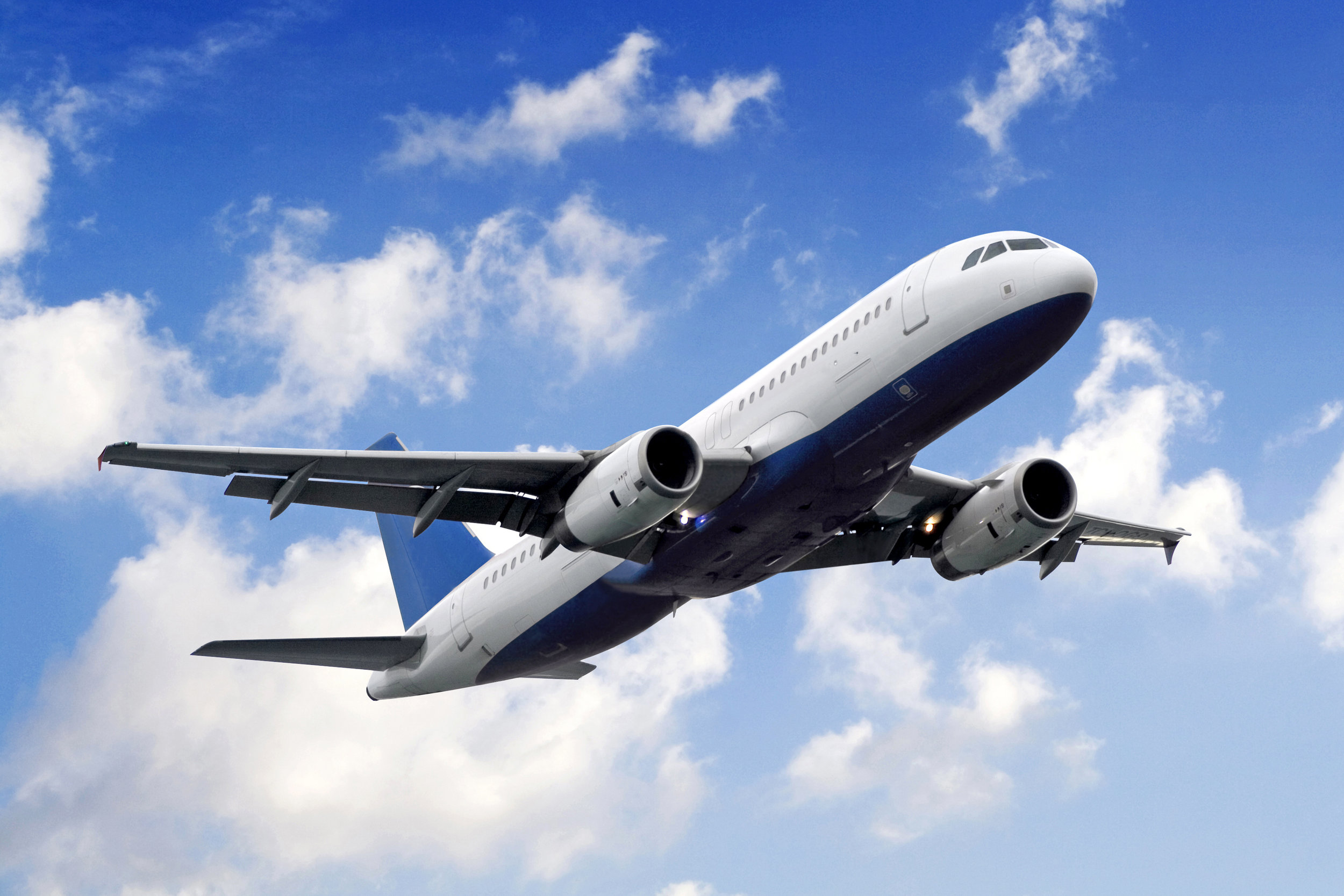 *Information only. Flights are not managed by
Zone Travel
EWR to KEF
DEPARTING November 6, 2019
ARRIVING November 7, 2019:
Icelandair
Flight: 622
Departing:
Newark, NJ (EWR) at 7:25pm
Arriving: Reykjavik (Keflavik Airport) (KEF)
at 5:55am November 7, 2019
KEF to EWR:
DEPARTING and ARRIVING November 11, 2019:
Icelandair
Flight: 623
Departing:
Reykjavik (Keflavik Airport) (KEF) at 5:00pm
Arriving: Newark, NJ (EWR) at 6:00pm
*Information only. Hotel is not managed by
Zone Travel

November 7-11, 2019
Hotel Keflavik
registration form
*Price is per person
PLEASE TYPE CAREFULLY! INACCURATE INFORMATION WILL RESULT IN TRAVEL DELAYS AND/OR AIRLINE CHANGE FEES.
Pricing details
price Per Person:
$1259
*Prices and availability are subject to change and are not guaranteed until completed through the booking process.
INCLUDED IN THE QUOTE
Arrival Airport transfer

Tours/Shows/Passes

Golden Circle and Icelandic Food Tour

Northern Lights Tour

Snaefellsnes and Farmhouse Dinner

Langjokull Glacier Wonderland - Into the Glacier Tour

South Coast, Glacier Lagoon and Diamond Beach Tour

Blue Lagoon Premier tickets

Table Reservation available at Lava Restaurant is available

Most taxes and fees

Tour taxes and fees

Service fees and commissions
NOT INCLUDED
Flights

Hotel

Rental Car

Local taxis

Most meals/beverages (unless included in hotel and/or tour)

Tips to guides, drivers and hotel staff

Optional Travel Insurance

Basic (starting at $80/ea)

Cancel for Any Reason (starting at $159/ea)
SUGGESTED PAYMENT SCHEDULE

There are two payment options available to you.
*payment schedule does not include insurance costs. Insurance is due with initial payment.

Option 1:
Full Payment
Full payment due by July 6 (plus travel insurance)
Option 2:
Payment Plan
(an additional one time non-refundable $50/pp fee is required in addition to a 7% fee per payment (4% processing fee and 3% administrative fee per payment is applicable with this option)
Payments due:
July 6 (plus travel insurance)
August 6
September 6
REGISTRATION
A completed registration form (per person)

Photo copy of picture/information page of each traveler passport emailed to: christian@zone-travel.com

This is only required for first time travelers with Zone Travel, or previous travelers that have made a change or updated their passports since your last trip with us.

Not required for previous travelers with Zone Travel, who have had no changes/updates to your passport.
FINAL PAYMENT
Payments not received on time will result in reservation cancellation without refund.

Additional bookings after the final payment deadline may result in higher prices, less availability and additional administrative fees.

Fee amounts imposed are at the discretion of Zone Travel.
CANCELLATION
Cancellation in writing must be received by Zone Travel prior to departure for appropriate refund on the land tour cost minus the following fees. Airline penalties are not part of the percentages below and vary based on each individual airline policy.
30 Days Prior or less: 100% of tour cost
Commissions and Travel insurance are non-refundable.
Travel Insurance
TRAVEL INSURANCE - AVAILABLE FOR ALL PASSENGERS - DUE 10 DAYS AFTER INITIAL DEPOSIT
Zone Travel LLC strongly suggests purchasing Trip Cancellation insurance. Be sure to check with your healthcare provider as most U.S. medical coverage will not cover you outside of the country.
Insurance costs are based on the total package cost, including air taxes and charges listed under "Included."
Approximate amounts can be given at time of reservation in order to purchase the appropriate amount of insurance.
BASIC PLAN:
The Basic Plan is so affordable you can have your fun and protect it too - all while staying within your budget. The plan has a wide-variety of covered reasons for trip cancellation and interruption, and it can also include coverage for existing medical conditions so you can book your trip with complete confidence.
Trip Cancellation: Trip Cost
Trip Interruption: Trip Cost
Emergency Medical/Dental Coverage: $10,000.00
Emergency Medical Transportation: $50,000.00
Baggage Coverage: $500.00
Baggage Delay: $200.00
Travel Delay: $300.00
24-Hour Hotline Assistance: Included
CANCEL Any Reason:
(NY RESIDENTS-PLEASE ENQUIRE ABOUT SIMILAR OPTIONS)
You can enjoy the extra flexibility of knowing you can cancel your trip for almost any unforeseen reason that the Classic plan does not already cover at 100% and receive 80% of their non-refundable trip cost back in cash. With features like comprehensive trip cancellation, primary emergency medical coverage and 24-hour travel assistance, the Classic with Cancel Anytime plan is there if life throws an unexpected wrench in your travel plans. Plan must be purchased within 10 days of the first payment date and must cover the full non-refundable trip cost ($10,000 maximum).
Trip Cancellation: Trip Cost
Trip Interruption: Trip Cost
Emergency Medical/Dental Coverage: $25,000.00
Emergency Medical Transportation: $500,000.00
Baggage Coverage: $1,000.00
Baggage Delay: $300.00
Change Fee Coverage: $500.00
Loyalty Program Redeposit Fee Coverage: $500.00
Travel Delay: $800.00
24 Hour Hotline Assistance Plus: Included
F.A.Q.
When is the deadline to sign up?
We recommend booking as soon as possible.
Prices and availability are always subject to change and are never guaranteed until completed through the booking process.
How can I make a payment?
You can make a payment (Mastercard, Visa, Discover or American Express) via the invoice that will come via email. Or, if you prefer a check, you can make checks payable to "Zone Travel LLC"
Address:
PO Box 44098
Columbus, OH43204
Please ensure checks are mailed early to arrive by the required payment deadline.
Good to know before visiting Iceland in November
Icelandic roads and even walking paths can be slippery in November so be careful while driving/walking. We recommend having crampons to put under your shoes just in case. They can be purchased at any gas station or outdoor store and aren't expensive.

If you aren't used to driving in snow and cold weather you might be better off joining a guided tour.

Dress Warm and make sure to wear layers!

Visiting a Natural Hot spring in November needs to be researched well, some aren't hot enough to be visited in winter.

The light is limited, plan well.
Do I have to be a hardcore ice climber or an experienced hiker to take an ice cave tour?
No! Most of the ice cave tours are super easy and usually require only a few minutes of walking on ice to get to the entrance to the cave. (Sometimes the caves end up being further from the parking lot, but it is usually no more than a 30 min walk.) Once you are inside the cave the floor is uneven but you don't have to climb anything or crawl around. As long as you have basic fitness to walk on uneven ground, you should be fine.
What should I expect on an ice cave tour? What do I get to see on an ice cave tour?
How your ice cave tour is laid out depends on what type of tour you book. For all tours you will start at the tour meeting point. Each company has its own tour meeting point. If you are with a tour company, your bus will drop you off at the tour meeting point. If you are doing a self-drive tour in a rental car, you'll have to drive yourself to the meeting point. There should be lots of info on the tour company website and in your email confirmation for your tour booking about how to find your meeting point. Give yourself extra time to find it so you aren't late for your tour.
After you arrive at your tour meeting point and check in with your tour company, make sure you use the bathroom. There are no bathrooms near the ice caves so you really want to make sure you head out with an empty bladder. When your tour starts you board super jeep mini buses that seat 12-20 people. Super jeeps are basically Icelandic monster trucks: off road vehicles with giant tires and rugged suspensions.
Depending on where you are taking your tour, you mini-bus may drive up to an hour to the glacier. Some part of the drive may be on dirt roads that are VERY bumpy. (Tip: If you are prone to car sickness ask to sit in the front.) On the way down the road you will pass through the National Park checkpoint. If you booked a photography or glacier hike combo tour you may drive to a different location to start your tour.
Once you get to the parking lot, the guide will outfit you with a helmet and some mini-crampons for your shoes. The helmets are adjustable and will fit over your winter hat. The mini-crampons are spikes for your shoes so you don't wipe out on the ice. They come in small, medium and large sizes and are stretchy to fit over your boots. Your guide can help you find the right size.
Before you leave the parking area your guide will give you a safety briefing. Mostly they just say to walk where you are told to walk otherwise you could fall into a crevasse . No one wants that! Then you'll start the walk to the ice cave. Depending on how the caves form each season, the walk will be between 5 and 30 minutes long for the basic ice cave tour.
Once you get to the ice cave your guide will give you free time inside to explore and take pictures. The caves that you can visit on a basic ice cave tour are fairly small – about 50m deep and maybe 20m wide at the widest. On a basic tour you will have about 30-45 minutes inside the cave. There will also be people from other tour groups inside the cave so expect it to be a bit crowded at times. (Again, those gorgeous ice cave photo you've seen online were probably taken in more remote ice caves during private photography sessions.
What is the difference between Ice Caves and the Ice Tunnel?

The primary difference between the Into the Glacier ice tunnel and other ice caves in Iceland is the location. Natural ice caves are typically found on the edges of glaciers, carved by glacial rivers, geothermal water, or volcanic activity. The Into the Glacier tunnel, on the other hand, has been man-made high up on the glacial cap, the most stable (and safest) part of the glacier.