Guided india
New delhi, agra, jaipur
June 15 - June 19, 2018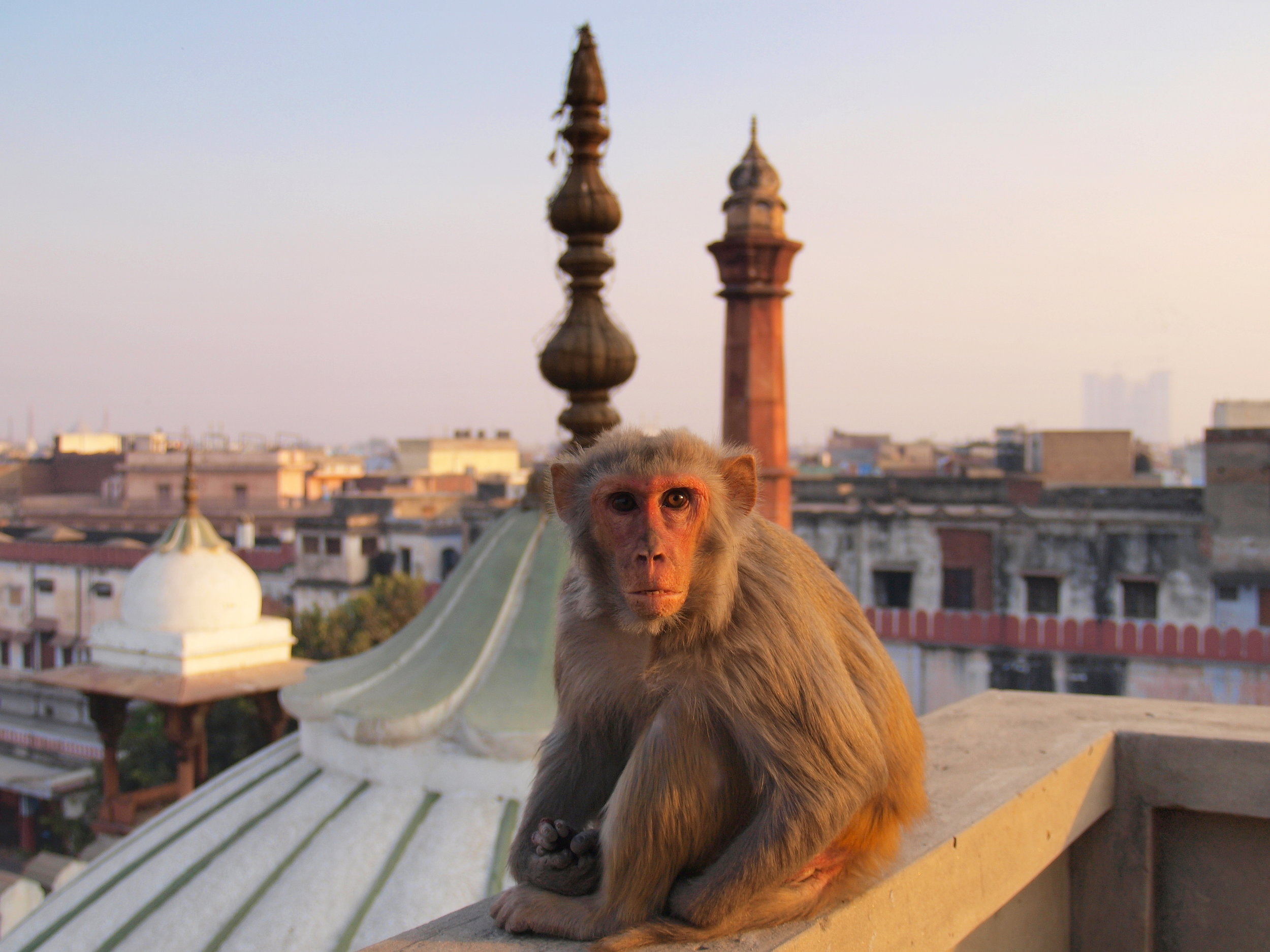 Total package price:
$1071
Includes guided tours, transportation and more.

*Price is total for 2 people and both price and availability are subject to change and are not guaranteed until completed through the booking process.
This package includes all tours and transportation,
and more...
Arrive in New Delhi- the national capital of the Republic of India; one of the oldest continuously inhabited cities in the world.
From "Indraprastha" to "Shahjahanabad" to New Delhi, it has been established and destroyed over seven times in the last 6000 years.
Your tour manager "Ajay" will greet you at the airport. Transfer to your pre- booked hotel. Get some rest to get rid of the jet lag.
Some sightseeing could be suggested should you be interested.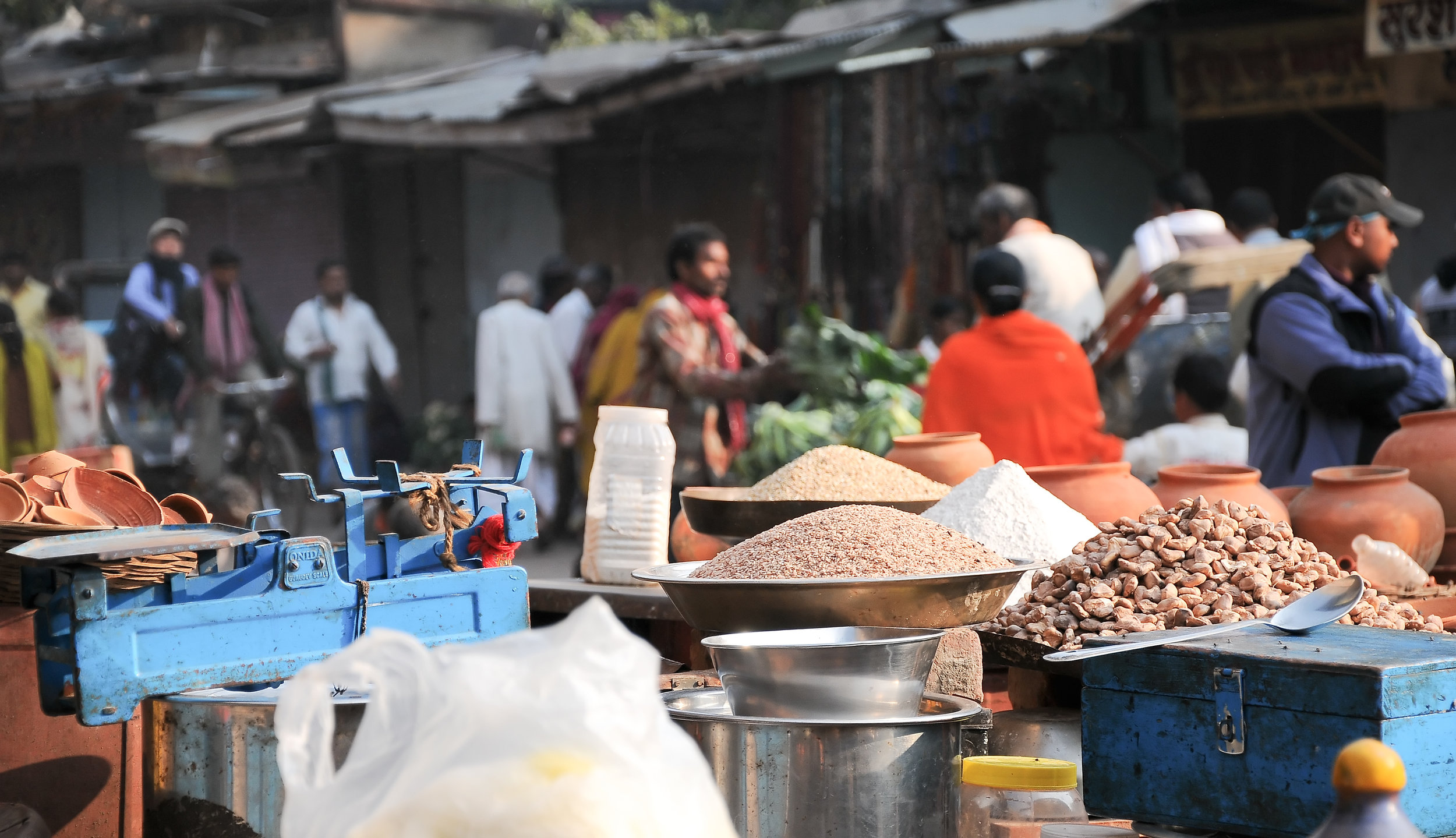 June 16:
Explore new delhi
Explore the national capital of India that is one of the largest cities in the world with roughly 20 million inhabitants.
Drive past the India Gate; the administrative blocks and get a chance to view the Parliament building and the Rashtrapati Bhawan- the Presidential Palace from a distance (subject to permission).
Later, drive to the Old city. Make a photo stop at the Red Fort and enjoy a walking tour of the bustling and crowded Chandni Chowk, famous around the world for more reasons than one.
Conclude the tour of Old Delhi with a rickshaw ride.
June 17:
depart Delhi-arrive agra
visit the agra forta
At a comfortable time, check out of the hotel and drive (or ride a train) to the medieval city of Agra.
Spend the afternoon in the comforts of your pre- booked hotel room to escape the heat.
Later, visit the Agra Forta UNESCO World heritage, built by the 3rd Mughal King Akbar.
June 18:
Visit the taj mahal
Depart for Jaipur
Begin the day at Sun rise with a visit to the spellbinding Taj Mahal- a symbol of eternal love; poetry carved in white marble; a wonder of the world, and a UNESCO world heritage site.
Spend time feasting the eyes on the beauty of one of the most fascinating manmade structures as the Taj Mahal is only 10% about seeing- the remaining 90% is simply about feeling.
Later, after breakfast at the hotel, check out and drive to the Pink city- Jaipur.
Upon arrival, transfer to your pre- booked hotel.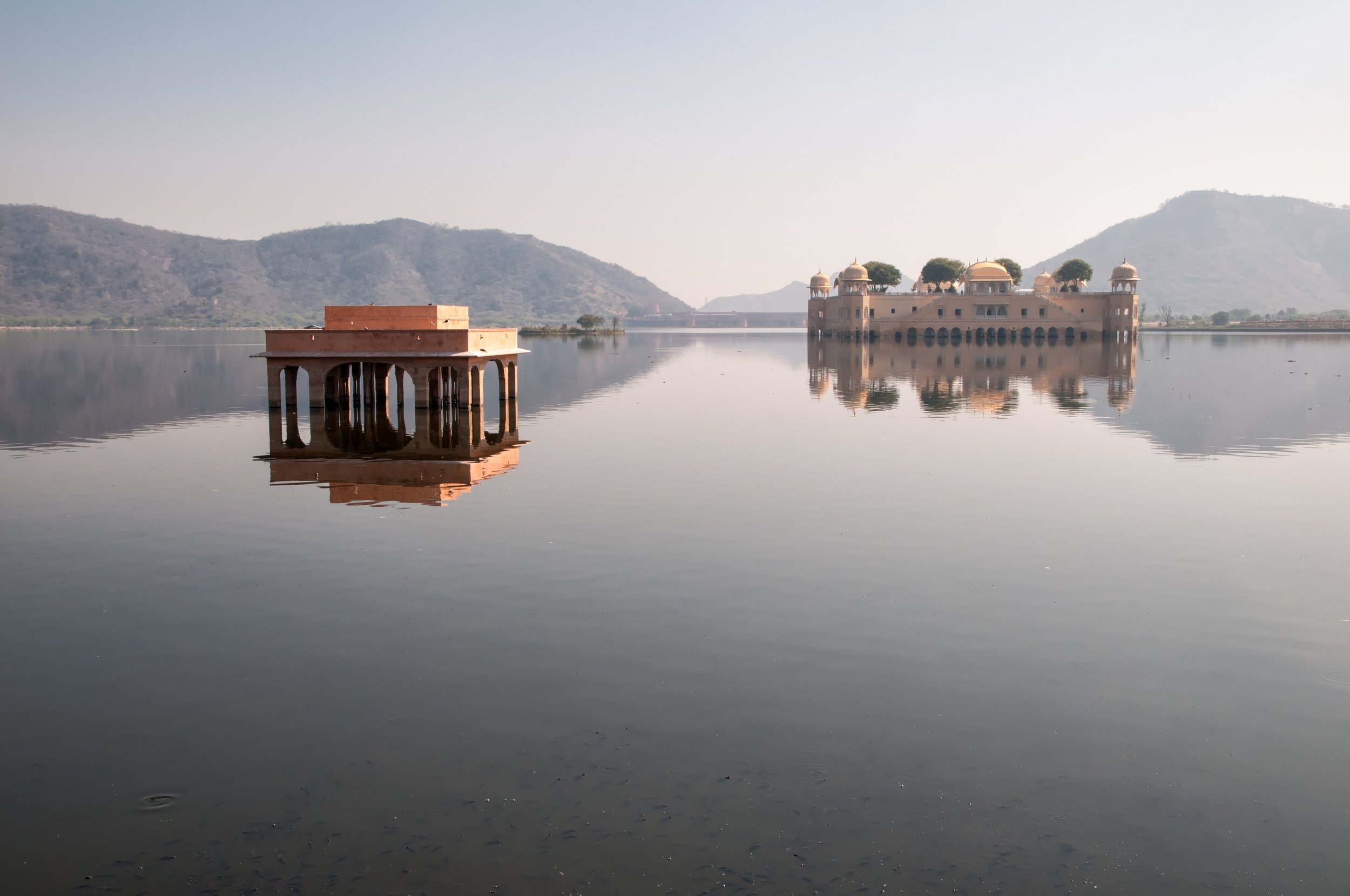 June 19:
Explore Jaipur
Depart Jaipur
Today, explore Jaipur- the state capital of Royal Rajasthan; famous for its forts, palaces, museums and other monuments, handloom, exquisite jewelry, precious and semi precious gem stones, carpets, miniature paintings and carvings, royal dresses, antique furniture, frescoes and a lot more.
Begin the sightseeing tour with a visit to the temple of Govind Dev Ji- regarded as the ruler of Jaipur followed by the stunning City Palace, home to the Royal family of Jaipur.
Drive past and make a quick photo stop at the Hawa Mahal (the Palace of Winds).
Visit the Jantar Mantar- the fascinating medieval observatory- a UNESCO World Heritage site.
Later, visit the mighty Amer Fort- another UNESCO World Heritage site, built atop a hill outside the city.
Make a photo stop at the Jal Mahal- the Lake Palace.
Later, you will be driven to the airport at an appropriate time (around 735pm- a minimum of 2 hours prior to the departure).
Fly onward with fond memories and contented hearts.
Do I need a Visa to travel to India?
The short answer: yes.
(and you must have obtained the visa prior to travel)
 
(from an awesome article in Travel and Leisure by Molly McArdle)
Visas obtained in advance of travel are required for all foreign visitors to India, regardless of country of origin, purpose of visit, or length of stay.
International travelers who arrive in India without a passport or visa may be immediately deported. Check the website of your nearest Indian embassy for the latest information, as immigration and customs rules often change.
Tourists who wish to travel to India solely for personal (rather than business) travel, and who plan to stay no longer than 30 days, can easily apply for an e-visa online. The application for an Indian e-visa requires travelers to upload a photo and passport scan, and to pay the application fee, which can vary wildly depending on the country of origin. U.S.-based travelers will need to submit $75, while some countries and territories (Argentina, for example) will have a $0 fee.
If approved, tourists will receive their e-visas via e-mail. They must be printed out and presented upon arrival at the airport. E-visas take at least three working days to process, and should be procured no less than four business days before arriving in India. E-visa travelers are also expected to already have their return ticket, or a ticket to a subsequent destination, upon their arrival in India, as well as sufficient funds for their stay in India. E-visas are available to citizens of 160 countries.
For travelers whose visits are not included within the parameters of the e-visa, applications may be submitted in person to the nearest consulate or embassy. A tourist visa procured in this manner generally allows up to six months of legal travel within India. Extensions are rarely granted.
The U.S. Embassy and Consulates General in India urges travelers from the United States to ensure they have their proper documentation in order, as they cannot provide assistance to travelers who arrive without such documents. The U.S. Department of State also recommends that travelers make photocopies of the bio-date page of their U.S. passport, as well as the relevant pages containing their Indian visa and immigration stamps.
What credentials does my guide have?
Ajay is the best. We think you'll like him.
- A Post Graduate- MBA, in Tourism & Leisure from the Indian Institute of Tourism & Travel Management, an organisation of the Ministry of Tourism, Government of India

- Licensed by the Ministry of Tourism, Government of India to operate tours across entire Northern India covering all cities and destinations in 09 states and union territories including New Delhi, all of Rajasthan, Agra (the Taj Mahal), Amritsar (the Golden Temple), Varanasi, Ladakh and so much more.

- The Government of India appointed Ajay as the personal liaison officer for the President- South Africa CGA during the 2010 Commonwealth Games.
What is the currency in India and where can I exchange money?
The Indian currency is the rupee, and you can exchange at the airport.
Major currencies such as US dollars are easily exchanged throughout India. Most international airports of the country have the money exchange counters, and also some selected larger hotels and resorts have this facility to their customers.
Can I use my credit card in India?
Yes, but not your Amex
(and make sure you have a PIN to use with your chipped credit card)
Of course the most regularly used cards are Visa and MasterCard, but neither American Express nor Dinner's Club are broadly accepted in India. While you are going out of the main cities to the small places, it is recommended that you carry enough Indian currency for purchasing and tipping purpose.
Should I tip?
yes, unless a service fee is already added
Usually, a service fee is automatically added to the bill in the most tourist hotels and restaurants. If it is not, the average tipping standard is normally 10% of the bill. It is customary to tip bellboys, porters, guides as well as taxi drivers.
What is the electricity supply in India?
The electricity supply is 230 – 240 volt, with three round pin plugs.
Most western visitors will require an adaptor. If you plan to travel a lot in the future, it is better to get a combination voltage converter and a plug adapter.
Can I drink the water?
No.
It's best to avoid drinking the tap water. Bottled water is easily available, but it's a good idea to check that the seal on the bottle is undamaged or not before you purchase it. In every area for the tourists packed bottled water is recommended. Though, local brands are also available but it's recommended to use the some popular and major brands like Bisleri, Aqua 100 and Kinley to save you from the unwelcomed problem.
Can I take pictures everywhere?
No.
Basically taking snaps of some scenarios won't be any problem but when taking photos of anyone or any places, especially of women it is advised to ask permission prior actually taking. Always ask for permission before taking photos at a religious site or ceremony, or of people bathing on the river banks.
It is prohibited to photograph military installations, which can include some the train stations, bridges and airports also.
What should I know about visiting temples and other religious sites?
dress conservatively and don't wear leather.
Remember to dress on a little more conservatively while planning to visit religious sites. Also, you may need to take off your shoes or remove all the leather items while entering any temples and monasteries. But you need not to worry as our guide will alert you when such situation arises. Moreover, confirm that photography is allowed or not before taking any snaps. Keep in mind that some sites might not admit women or might be reserved for followers of different faiths.
Is it safe to visit India?
Yes, but use common sense and be aware of your surroundings.
India is as secure as any other foreign location you visit for the first time. Indians are very hospitable and helpful people. Moreover, our guide will be there to take care of you in every (most) step of your way and to instruct certain basic precautions. Like it is a very good idea to lock away your spare currency, traveler's cheques, passports and precious jewelry in the hotel safe. Also, be aware while walking around alone at late night, particularly in the deserted areas or small towns because everything closes early. If possible, avoid traveling late night and never leave your luggage unattended at the airport or train station.
Check out this video! It's got great tips on the culture, food, language and general travel info for your trip to India!
New Delhi to Agra
June 17, 2018
TBD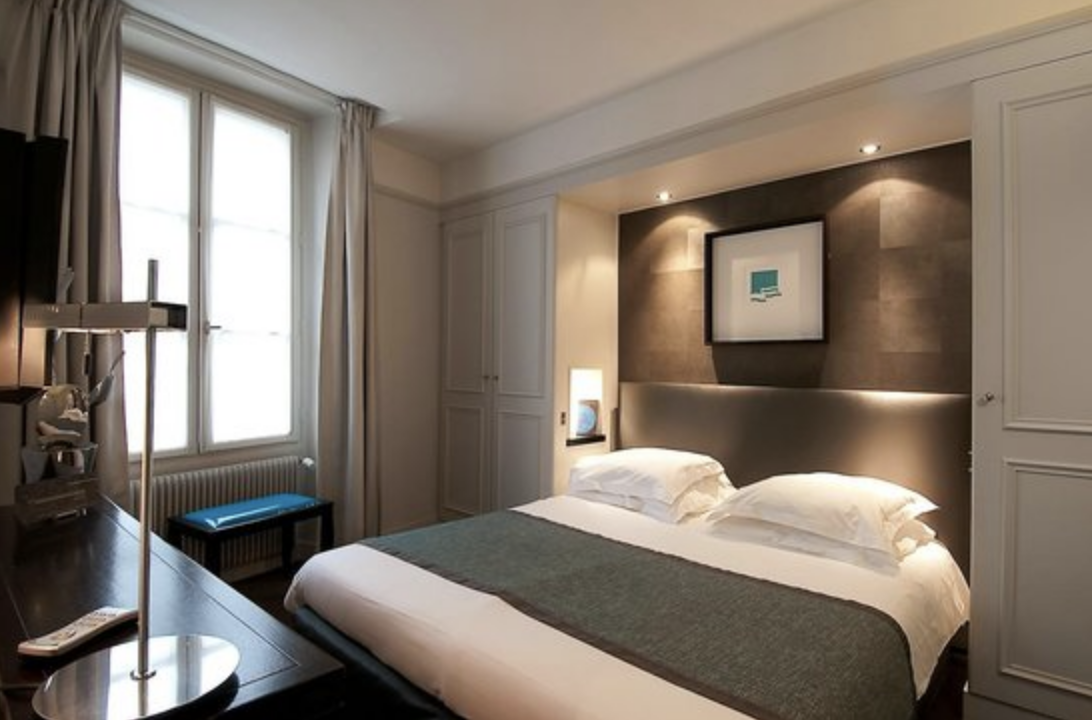 New Delhi, India
Shangri-La's - Eros Hotel

June 15-17:
Confirmation#: 148398050746
Agra, India
DoubleTree by Hilton Agra

June 17-18:
Confirmation#: 148398003051
Jaipur, India
ITC Rajputana

June 18-19:
Confirmation#: TBD
Registration form

*If you are waiting for an updated passport number please provide this as soon as you receive it
Please type Carefully! Inaccurate information will result in travel delays and/or airline change fees.
Pricing details
total price (for 2 people):
$1071.00
*Prices and availability are subject to change and are not guaranteed until completed through the booking process.
INCLUDED IN THE QUOTE
A fully escorted and comprehensive tour for the guests, ranging from the pick up from the New Delhi international airport on the first day to a drop at the Jaipur international airport on the last day
All transfers and transportation from the reception of the guests at the New Delhi international airport on the first day, to the drop at the Jaipur international airport in New Delhi on the last day
Guests will have the luxury of a private, air conditioned, and chauffeur driven Toyota Innova or a similar vehicle for all sightseeing and transfers
Entrance and admission charges for all monuments and attractions in all cities as per the itinerary
Access permits to monuments, where applicable
Camera usage at all the monuments as per the itinerary
A rickshaw ride at Chandni Chowk in Old Delhi
Walking tours as per the itinerary
Services of "Ajay"- your tour manager/escort/guide- licensed and approved by the Ministry of Tourism, Govt. of India for the entire trip from New Delhi to Jaipur
Most taxes and fees

Tour taxes and fees
Service fees and commissions
NOT INCLUDED
Some local transportation (outside of tour times)
Most meals/beverages (unless included in hotel)
Tips to guides, drivers and hotel staff
Optional Travel Insurance
Airfare/tickets from home country to New Delhi or return/onward
Accommodations
Meals
Charges for any optional activities or visits not covered in the itinerary
Personal expenses like visa, laundry, phone calls, mineral water, drinks, shopping, and other similar expenses
Any other expense of similar nature which is not explicitly listed in the "Inclusions" section
REGISTRATION
A completed registration form (per person)
Photo copy of picture/information page of each traveler passport emailed to: christian@zone-travel.com
Credit Card Authorization form with copy of credit card
FINAL PAYMENT
Payments not received on time will result in reservation cancellation without refund.
Additional bookings after the final payment deadline may result in higher prices, less availability and additional administrative fees.
Fee amounts imposed are at the discretion of Zone Travel.
CANCELLATION
Zone Travel complies with all vendor cancelation fees. Most items are non-refundable; however, if at all possible, we will work to get a refund if notice is provided in writing prior to 1 week of travel.
Commissions and Travel insurance are non-refundable.
Travel Insurance
TRAVEL INSURANCE - AVAILABLE FOR ALL PASSENGERS - DUE 10 DAYS AFTER INITIAL DEPOSIT
Zone Travel LLC strongly suggests purchasing Trip Cancellation insurance. Be sure to check with your healthcare provider as most U.S. medical coverage will not cover you outside of the country.
Insurance costs are based on the total package cost, including air taxes and charges listed under "Included."
Approximate amounts can be given at time of reservation in order to purchase the appropriate amount of insurance.
BASIC PLAN:
Your may think you can't afford both the fun and the insurance to protect it. The Basic Plan is so affordable that you can have it all, while still staying in a budget. The plan offers existing medical condition coverage and 24-hour assistance services, allowing you to purchase your trip with complete confidence.
Trip Cancellation: Trip Cost
Trip Interruption: Trip Cost
Emergency Medical/Dental Coverage: $10,000.00
Emergency Medical Transportation: $50,000.00
Baggage Coverage: $500.00
Baggage Delay: $200.00
Travel Delay: $300.00
Travel Delay: $150.00
24-Hour Hotline Assistance: Included
CLASSIC TRIP+:
When you book your family on an international vacation, you want the peace of mind that you purchased the right amount of coverage. Classic Trip+ doubles nearly all the post-departure coverage of the Classic Plan, including Emergency Medical and Dental, Emergency Medical Transportation, Baggage Loss, Baggage Delay, Travel Delay, and Missed Connection.
Trip Cancellation: Trip Cost
Trip Interruption: Trip Cost
Emergency Medical/Dental Coverage: $50,000.00
Emergency Medical Transportation: $1,000,000.00
Baggage Coverage: $2,000.00
Baggage Delay: $600.00
Change Fee Coverage: $250.00
Frequent Flyer Miles Redeposit Fee: $250.00
Travel Delay: $1,600.00
Missed Connection: $1,600.00
24 Hour Hotline Assistance Plus: Included
CANCEL ANYTIME:
You can enjoy the extra flexibility of knowing you can cancel your trip for almost any unforeseen reason that the Classic plan does not already cover at 100% and receive 50% of their non-refundable trip cost back in cash. With features like comprehensive trip cancellation, primary emergency medical coverage and 24-hour travel assistance, the Classic with Cancel Anytime plan is there if life throws an unexpected wrench in your travel plans. Plan must be purchased within 10 days of the first payment date and must cover the full non-refundable trip cost ($10,000 maximum).
Trip Cancellation: Trip Cost
Trip Interruption: Trip Cost
Emergency Medical/Dental Coverage: $25,000.00
Emergency Medical Transportation: $500,000.00
Baggage Coverage: $1,000.00
Baggage Delay: $300.00
Change Fee Coverage: $250.00
Frequent Flyer Miles Redeposit Fee: $250.00
Travel Delay: $800.00
Missed Connection: $800.00
24 Hour Hotline Assistance Plus: Included