NYC Anniversary Trip
August 25-28, 2018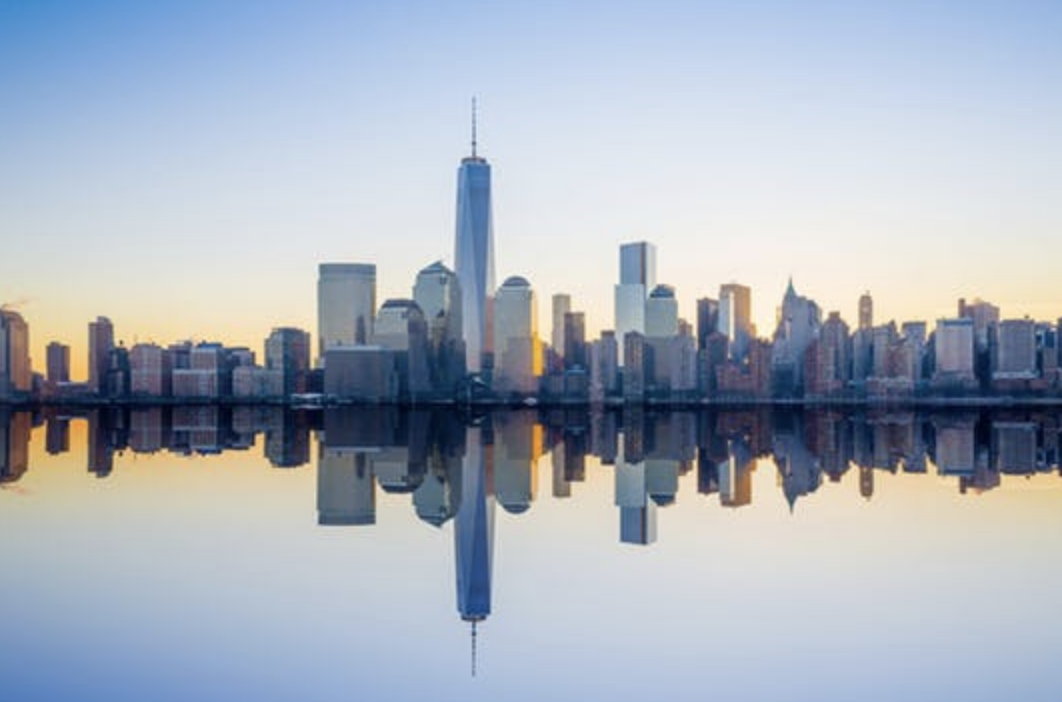 Hotel accommodations, daily breakfast, hotel garage parking and some tours.
Arrive in the evening, perhaps in time for dinner.

Get some rest so that you are ready to explore NYC all day tomorrow!
Your hotel will be just a stone's throw from Times Square!
August 26:
Explore Lower Manhattan
10am
Tour the 9/11 Memorial
(use provided tickets above)
The 9/11 Tribute Center tells the devastating story of the tragic events that occurred in New York on September 11, 2001. Many of the volunteer guides who work at the Center were directly involved in the events - some lost family members, while others helped deal with the mortifying aftermath of the attacks. Hearing their first-hand narratives is an emotionally overwhelming experience that is made possible by the project of the September 11th Families Association.
Join a staff member on a 45-minute guided tour of the 9/11 Memorial, learning about the historical significance of the World Trade Center, what happened on 9/11, and how the Memorial's design uniquely conveys the site's past and future.
Tickets are in a mobile format and can be scanned right from your mobile device or printed as a PDF and brought with you to the Museum entrance.
11a-1p (entry time)
View the city at One World Observatory
(use provided tickets above-
Skip-the-Line Admission Ticket
(Skip the ticket line and proceed to security))
See New York City at your feet with admission to the One World Observatory, a 3-story destination on top of the western hemisphere's tallest building. Ride to the 102nd floor in the Sky Pod, and watch the virtual city skyline transform across centuries of history. Learn about the construction of the 1,776-foot-tall (540-meter) skyscraper, which has sweeping views that stretch up to 50 miles (80 kilometers) across the city. Browse the cafés and restaurants in the One World Observatory, and enjoy New York from a whole new perspective.
1p
Lunch reservations at One Dine restaurant
(reservations have been made for you via
Open Table for 1pm)
At ONE Dine, the New York inspired menus will elevate your dining plans and inspire you to raise your glass a little higher. Simply stop by for a cocktail, a quick bite, or enjoy a gourmet meal.
After lunch, enjoy more of the One World Observatory, do some shopping...
or perhaps walk, bike or take a taxi across the Brooklyn Bridge!
OR...keep going past the Brooklyn Bridge ...
Hop in a cab and head to Coney Island for a couple hours! (It's only about a 30 min drive)
6p or 630p (suggested) departure from Whitehall Terminal in Manhattan
730p (suggested) return from St. George Terminal on Staten Island
Sail by the Statue of Liberty on the
Staten Island Ferry
For some of the best views of lower Manhattan and the Statue of Liberty, visitors needn't spend a penny. The free ferry ride from Manhattan to Staten Island takes about 25 minutes, and tens of thousands of people take it every day. Most visitors who are just interested in the views simply get off on Staten Island and get right back on to head back to the city.
The Staten Island Ferry is a free service provided by the City of New York. Be aware of scammers trying to sell tickets. You do not need a ticket to ride the Staten Island Ferry.
See the FAQ section below for more information on everything Staten Island Ferry related!
Take a taxi or an Uber back to Midtown for dinner and the rest of your evening!
August 27:
Central Park
or
Coney Island
Spend the day in Central Park
This iconic 843-acre park was planned to give New Yorkers a respite from the hustle and bustle of the big city, and the designers did such a good job that when relaxing on one of the huge lawns, or picnicking by a lake, or strolling along its miles of biking and walking paths, it's often hard to believe you're right in the middle of Manhattan.
The park also contains world-class museums and hosts countless activities and concerts, especially in the summer months.
Rent a row boat from Loeb Boathouse
Boating on the Lake, Central Park's second largest water body, is a great way to spend a lazy summer afternoon in the Park. Visitors can take in the water views and get a closer look at the Lake's historic boat landings, which the Conservancy recently restored to their original designs.
Row boating on the Lake is available April through October, weather permitting. Row boats and gondolas can be rented at the Loeb Boathouse daily, 10:00 am until dusk.

OR
Visit Coney Island
In just a little over an hour, you can be transported from the glitz and glamour of Manhattan to the old-school amusement of Brooklyn's storied Coney Island.
The destination offers thrills, sun, surf and a unique brand of entertainment that will feel worlds away from the rest of the City. Home to the Cyclone (the legendary wooden roller coaster) and Luna Park amusement park, the New York Aquarium, the original Nathan's Famous, the Brooklyn Cyclones minor league baseball team, a world-renowned boardwalk and, of course, beautiful Atlantic beaches, Coney Island is an absolute must on any New York City itinerary.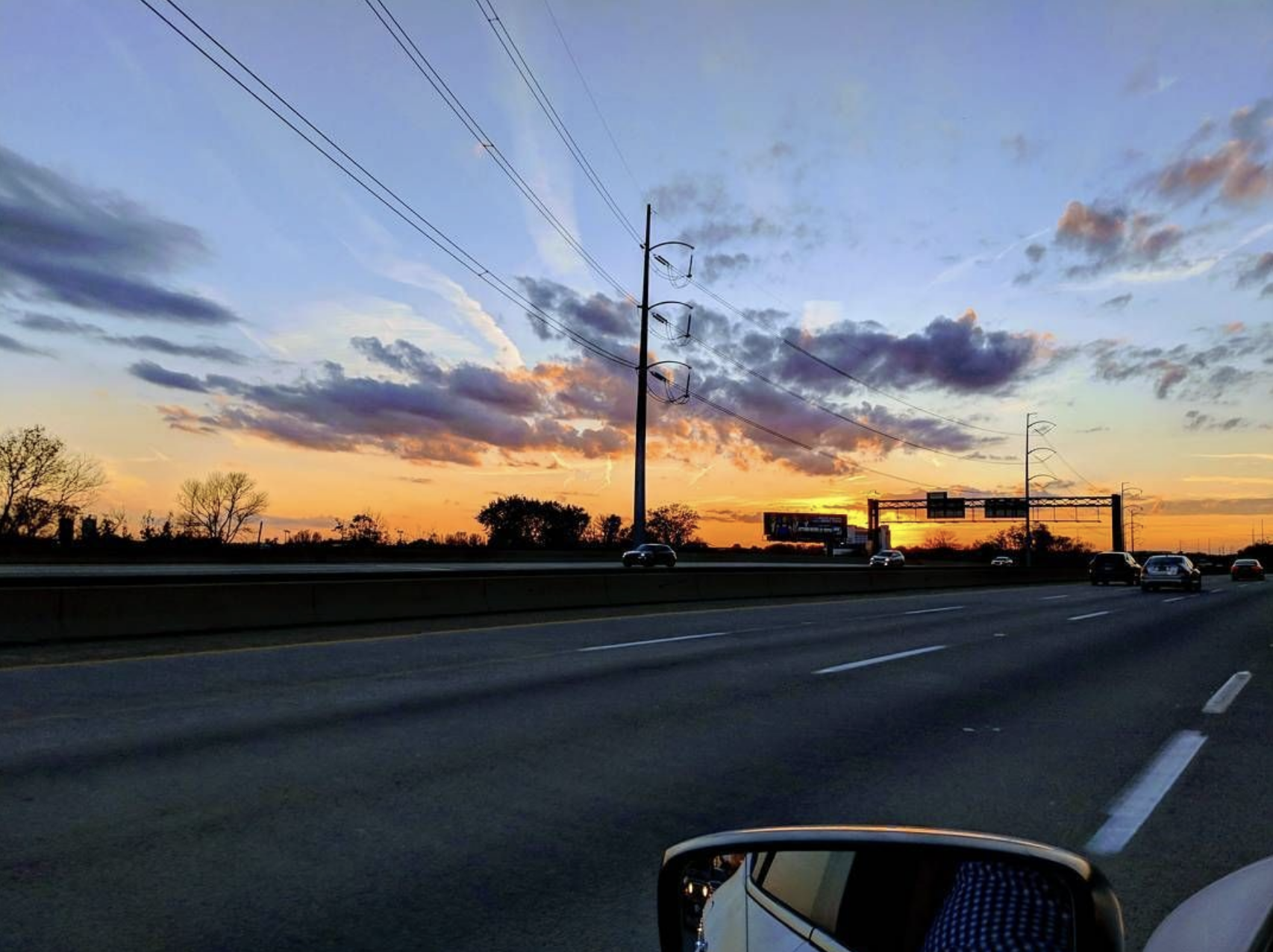 August 28:
Time to head home
Check out of your hotel today and head back home with many memories, and perhaps a plan to return.

 
Aug 25-28, 2018
Hampton Inn Times Square North
(breakfast included)
(parking included- garage attached to hotel)
Address:
851 Eighth Avenue, New York, New York, 10019
Telephone:
1-212-581-4100
Confirmation:
7375054992719
Christian's Favorite Spots to Eat
Lillie's Victorian Establishment
A truly unique restaurant steps from your hotel. Good food and a unique decor make for a really fun restaurant choice!
Russian Samovar
Close to your hotel and quite possibly my favorite NYC secret hole-in-the-wall foodie find! The vodka selection is ... impressive (they make all of their own vodkas and will let you taste a few) - watch out for the horseradish flavored vodka! It'll clear the sinuses immediately (great for bloody mary's though!)
The food is authentic and very tasty. The piano is ready for any of the regulars who just want to belt out their favorite tunes... and the tv's by the bar always have a crazy Russian movie playing on mute. A truly unique experience - if you're feeling adventurous and want something off the tourist circuit!
Gotham West Market- Genuine (that's the name of the restaurant)
I LOVE the chicken sandwich (I always get the thigh/dark meat)... best I've had and a fun atmosphere!
The Frying Pan
Great outdoor atmosphere, on the river, looking over the city. (Sit on the top floor of the back deck for the best views and a nice breeze)
Serendipity 3
Make reservations or you'll be waiting for hours.
Share a dessert (they are known for the frozen hot chocolate... but I prefer the Humble Pie). The portions are GIANT. All of their sundaes look amazing! -- OH! And this spot has a long interesting famous history! Several movies including "One Fine Day" and "Serendipity" were filmed here! So if you are a movie buff, this might be a fun spot to enjoy!
One Dine
Make reservations.
At the top of One World Observatory- higher priced, but very tasty and a really cool experience!
A fun way to experience the restaurant without having to pay the dinner prices - go for lunch or just have appetizers! (I loved the burger and the fries were very unique and incredibly tasty!)
some other suggestions...
Pricing details
package price:
$1302*

*Prices and availability are subject to change and are not guaranteed until completed through the booking process.
INCLUDED IN THE QUOTE
NYC hotel

Breakfast included
Parking included (garage- attached to hotel)

Tickets to One World Observatory
Tickets to 9/11 Memorial Tour
NOT INCLUDED
Car rental/gas/insurance
Dining reservations/meals
Staten Island Ferry tickets
Central Park boat rentals
Optional Travel Insurance

Basic (starting at $150)
Cancel for Any Reason (starting at $285)
SUGGESTED PAYMENT SCHEDULE

Prices and availability are subject to change at any time and are not guaranteed until completed through the booking process.
Payment can be made in full
or
You can follow a customized payment schedule
Additional fees apply: Price may increase with this option, and a $50/pp (one time) and 3% processing fee per payment is required.
REGISTRATION
A completed registration form (per person)
Photo copy of picture/information page of each traveler passport emailed to: christian@zone-travel.com
Credit Card Authorization form with copy of credit card and Government issued photo ID (like a drivers license or passport)
FINAL PAYMENT
Payments not received on time will result in reservation cancellation without refund.
Additional bookings after the final payment deadline may result in higher prices, less availability and additional administrative fees.
Fee amounts imposed are at the discretion of Zone Travel.
CANCELLATION
Cancellation in writing must be received by Zone Travel prior to departure for appropriate refund on the land tour cost minus the following fees. Airline penalties are not part of the percentages below and vary based on each individual airline policy.

Commissions and Travel insurance are non-refundable.
To protect your investment, we recommend that you purchase travel insurance.
Travel Insurance
TRAVEL INSURANCE - AVAILABLE FOR ALL PASSENGERS - DUE WITH INITIAL PAYMENT
Zone Travel LLC strongly suggests purchasing Trip Cancellation insurance. Be sure to check with your healthcare provider as most U.S. medical coverage will not cover you outside of the country.
Insurance costs are based on the total package cost, including air taxes and charges listed under "Included."
Approximate amounts can be given at time of reservation in order to purchase the appropriate amount of insurance.
BASIC PLAN:
Your may think you can't afford both the fun and the insurance to protect it. The Basic Plan is so affordable that you can have it all, while still staying in a budget. The plan offers existing medical condition coverage and 24-hour assistance services, allowing you to purchase your trip with complete confidence.
Trip Cancellation: Trip Cost
Trip Interruption: Trip Cost
Emergency Medical/Dental Coverage: $10,000.00
Emergency Medical Transportation: $50,000.00
Baggage Coverage: $500.00
Baggage Delay: $200.00
Travel Delay: $300.00
Travel Delay: $150.00
24-Hour Hotline Assistance: Included
CANCEL ANYTIME:
You can enjoy the extra flexibility of knowing you can cancel your trip for almost any unforeseen reason that the Classic plan does not already cover at 100% and receive 80% of their non-refundable trip cost back in cash. With features like comprehensive trip cancellation, primary emergency medical coverage and 24-hour travel assistance, the Classic with Cancel Anytime plan is there if life throws an unexpected wrench in your travel plans. Plan must be purchased within 10 days of the first payment date and must cover the full non-refundable trip cost ($10,000 maximum).
Trip Cancellation: Trip Cost
Trip Interruption: Trip Cost
Emergency Medical/Dental Coverage: $25,000.00
Emergency Medical Transportation: $500,000.00
Baggage Coverage: $1,000.00
Baggage Delay: $300.00
Change Fee Coverage: $250.00
Frequent Flyer Miles Redeposit Fee: $250.00
Travel Delay: $800.00
Missed Connection: $800.00
24 Hour Hotline Assistance Plus: Included