Mouser European Vacation
3 weeks throughout Italy, Paris and London
August 5-25, 2018
"The Creator made Italy by designs from Michelangelo." – Mark Twain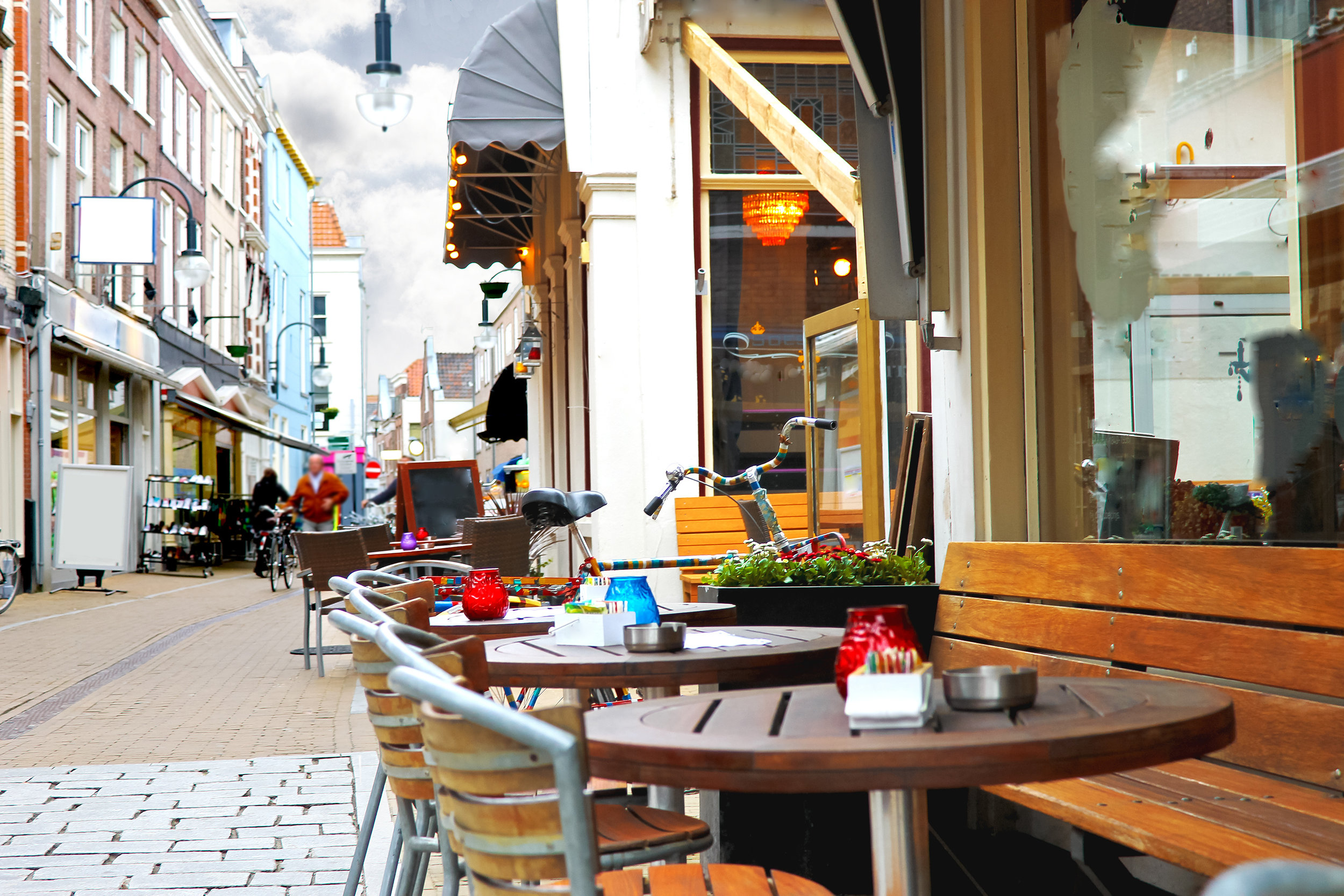 Total package price:
$8331*
Includes airfare, car rental, trains, transfers, hotel accommodations, tours and more.

*Prices and availability are subject to change and are not guaranteed until completed through the booking process.
Beautiful landscapes, amazing culinary delicacies, fashion, arts and history, culture awaits you on this month long journey!
Today you embark on your journey to Europe! It will be full of unforgettable sights, smells and some of the most delicious foods you'll ever experience!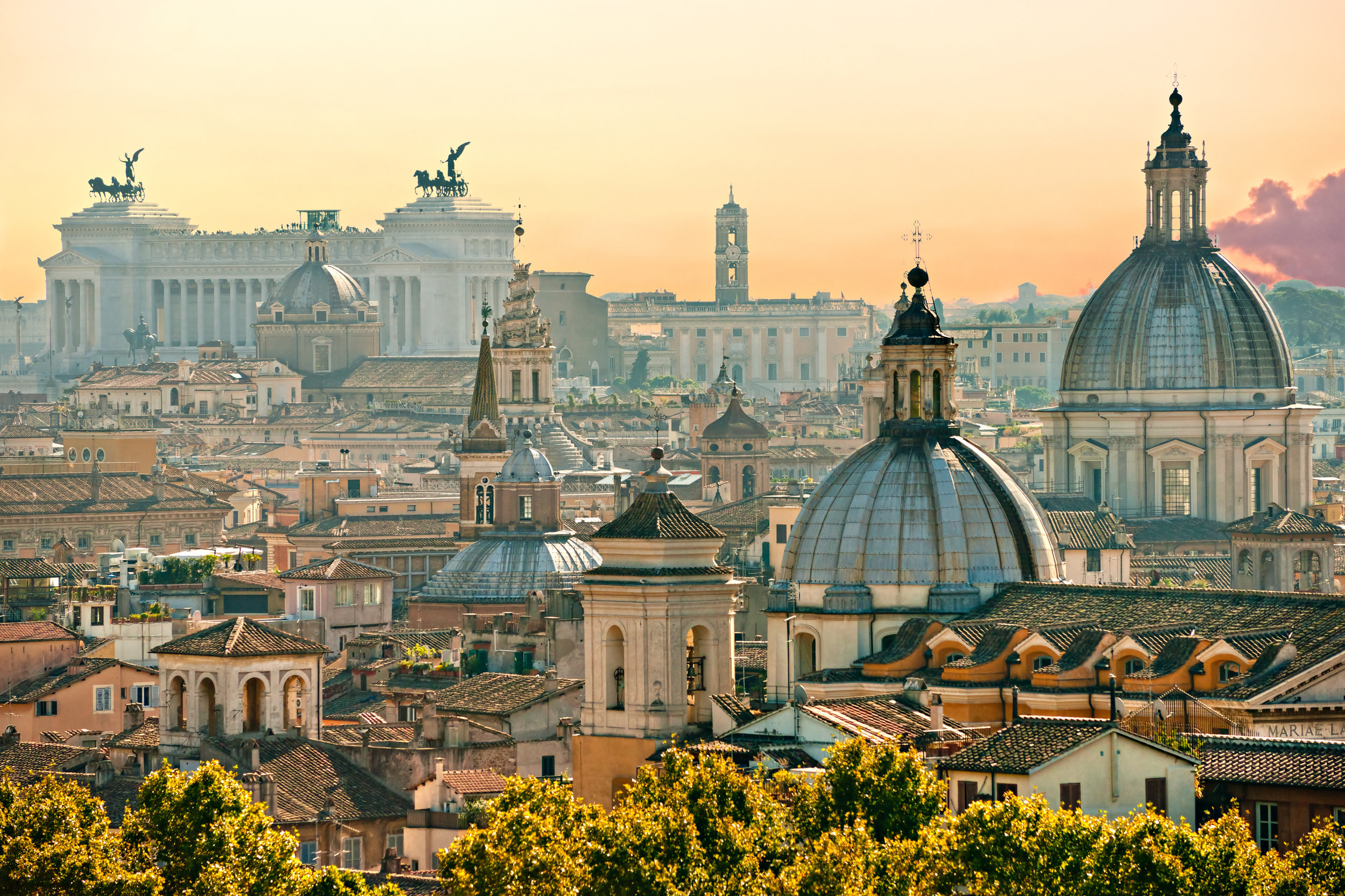 Aug 6:
ARRIVE in Italy
Explore Rome
When you arrive in Rome you will be welcomed to Italy by our driver. They will take you to your hotel, central to all the historic sites in Rome.

Spend this day settling in and exploring "The Eternal City" on your own.
Spend the day adjusting to the time change while exploring Rome and it's many cafe's, shops and famous sites.

Don't miss the Spanish Steps (great for people watching), Trevi Fountain and Piazza Navona!
Aug8:
9a- 12:30p: Roman Colosseum, Roman Forum and Palatine Hill
Start your tour near Oppian Hill – one of the famous Seven Hills of Rome -- to enjoy panoramic views of the Colosseum, and then stroll down to it with your guide. As Rome's premier crowd-drawing site, the Colosseum regularly attracts long entrance lines. Skip them with your priority-access ticket and head straight inside for your small-group tour.

As you walk around the Colosseum's first and second tiers, your guide will keep you entertained with tales of gladiators, mock sea-battles and executions -- a fascinating insight into the amphitheater's gruesome past. Wander its circumference and learn what it must have been like when the crowds were roaring and the gladiator's
Enjoy access to the arena floor, the underground chambers and the third tier. These areas are either newly opened or normally off limits.

Walk around the reconstructed arena floor, where the gladiators once fought, and peer down in to the underground chambers below. Then, head below ground to explore them yourself, seeing the pits where lions and tigers were once caged. Your Colosseum experience finishes with a stroll around the third tier where you can enjoy panoramic views into the Colosseum as well as out onto Palatine Hill.
After exploring the Colosseum, head outside and walk the short distance to the Roman Forum for an up-close look at some of Ancient Rome's most evocative ruins. See sites like the Temple of Julius Caesar and the intriguing House of the Vestal Virgins, before strolling up Palatine Hill to admire the views of the ruins below. Look down over Nero's Circus Maximus, where chariot races were once held, and then finish your tour on the Palatine Hill – the most famous of the Seven Hills of Rome.
Aug 9:
Vatican VIP Experience: Exclusive Breakfast at the Vatican with Early Access to Vatican Museum and
Sistine Chapel
Enjoy a hearty American breakfast buffet in the Vatican cafeteria, where you can fill up on croissants, muffins, pancakes, fruit, cereal, cookies and made-to-order eggs, accompanied by espresso, American-style coffee and fresh juice.

After breakfast, hop on an open-air coach for a 45-minute tour through the Vatican City State, listening to historical stories and interesting facts from your guide during the ride. Pass by sights very rarely seen by members of the public, such as the Vatican railway station, the Great Jubilee bell, the meditation gardens used by popes since the 1200s and the pope's private heliport. The Vatican Gardens are only accessible on select guided tours, so this is a unique way to see more of Vatican City than the typical visitor.

When the coach tour ends, your experience continues back at the Vatican Museums, where you'll follow your historian guide through the galleries' many artistic masterpieces, finishing up at St Peter's Basilica.
This morning, you'll check out of your Roman hotel and board a train for Tuscany!
When you arrive in Florence you will rent your car and drive to your hotel in the Tuscan countryside.

Spend the rest of the rest of your day relaxing and settling into your room or exploring the nearby towns.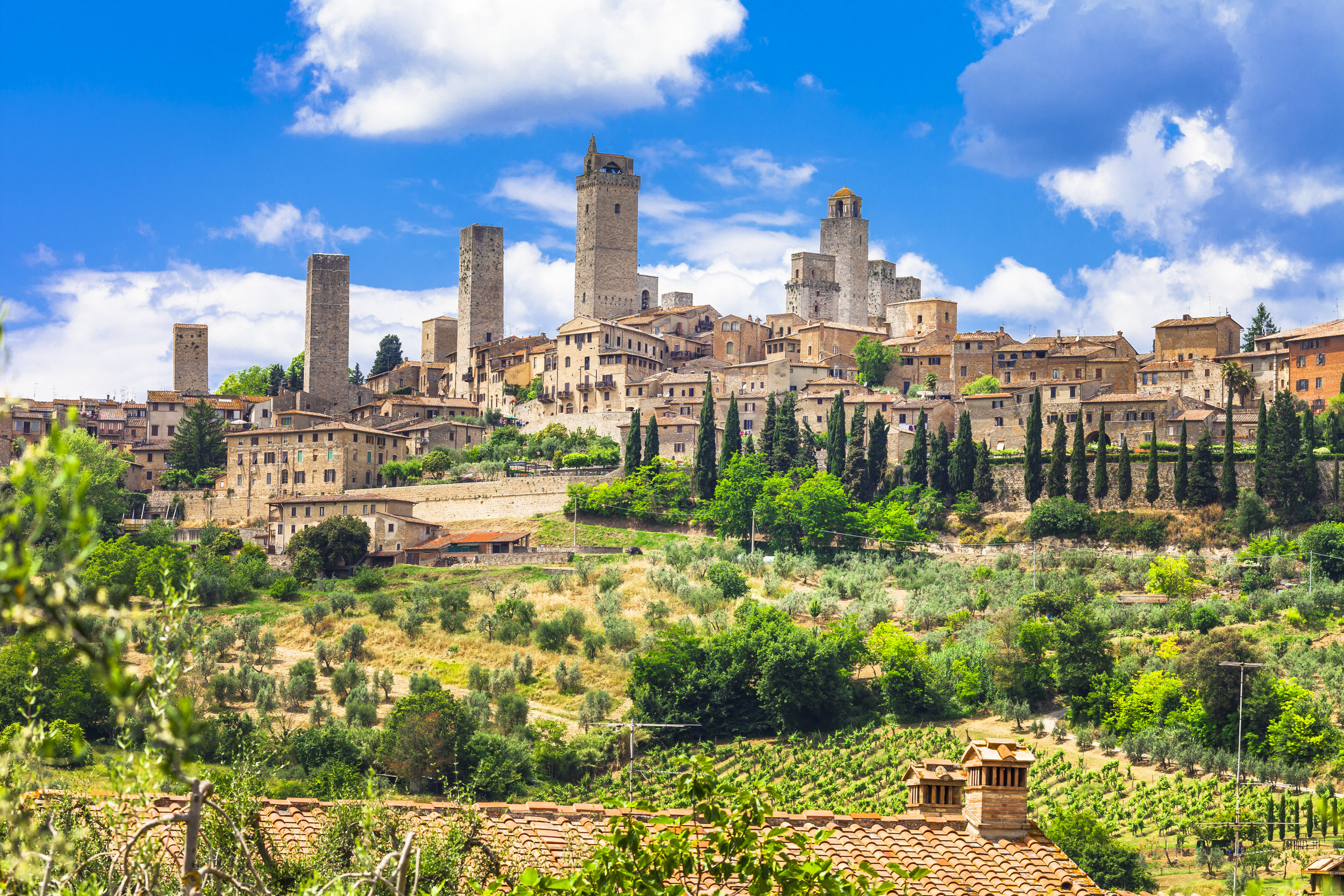 Aug 11:
Chianti
San Gimignano
Siena
Undoubtably, Chianti classico and the neighboring area of Chianti, just south of Florence, is one of the best known valleys and wine producing areas. Offering a wide selection of labels, production styles and recipes that exalt the Sangiovese grape which date all the way back to 1716 and beyond.

While you're in the Chianti region, spend some time at the small, family-run winery in the medieval village of Montefioralle, near Greve. Azienda Agricola Montefioralle produces only 10,000 bottles of wine a year (it's one of the smallest wineries among the Chianti classico producers) but that's where its charm lies. A member of the Sieni family, who own the winery, will personally take you on a tour through the vineyards and cellars, followed by a tasting of all six wines produced.

On the way back to your hotel, stop by to enjoy the small town of San Gimignano, a small walled village about halfway between Florence and Siena. Recognized as a UNESCO World Heritage Site since 1990, San Gimignano offers visitors the chance to step back in time while enjoying its local products including saffron and its white wine, the Vernaccia di San Gimignano.
End your day with dinner in Siena. Likely Italy's loveliest medieval city, and a trip worth making, it's been the backdrop in several movies and boasts some of the most beautiful views in Tuscany!
Aug 12:
Castello Banfi estate
OR
Avignonesi Winery
Cortona
Spend the day at the family-owned vineyard estate and winery of Castello Banfi, in Brunello di Montalcino. Though it's famous for its award-winning Brunellos, syrahs, merlots, cabernets, and blends, you'll want to stay long after the wine tasting to soak in the spectacular surrounds (the estate boasts 7,000 acres of vineyards, olive groves, and cypress trees).

OR

Head south to the Avignonesi winery.
The stunning Avignonesi winery, located in the village of Valiano near Montepulciano, produces eight red wines (including an award-winning merlot), a chardonnay, and three grappas. The winery boasts one of Italy's most ancient and beautiful wine cellars, allegedly built in the late 16th century.

We recommend the general tour, which takes you through the vineyards, cellar and attic, followed by an excellent four-course meal with wine pairings.

IF you have any time left for the day, stop by Cortona on the way home and take in the history.
Various small shops on the main streets of Cortona offer local handmade items and gastronomical products.
There are many restaurants in the city, most offering traditional local and Tuscan cuisine.
Just outside of Cortona's walls you'll find the Franciscan hermitage Le Celle, the first monastery built by Saint Francis of Assisi in 1211, where a small community of friars still lives today. Through the course of the centuries, the hermitage was restructured and enlarged several times but Saint Francis's small cell has always been conserved in its original state and can be visited today.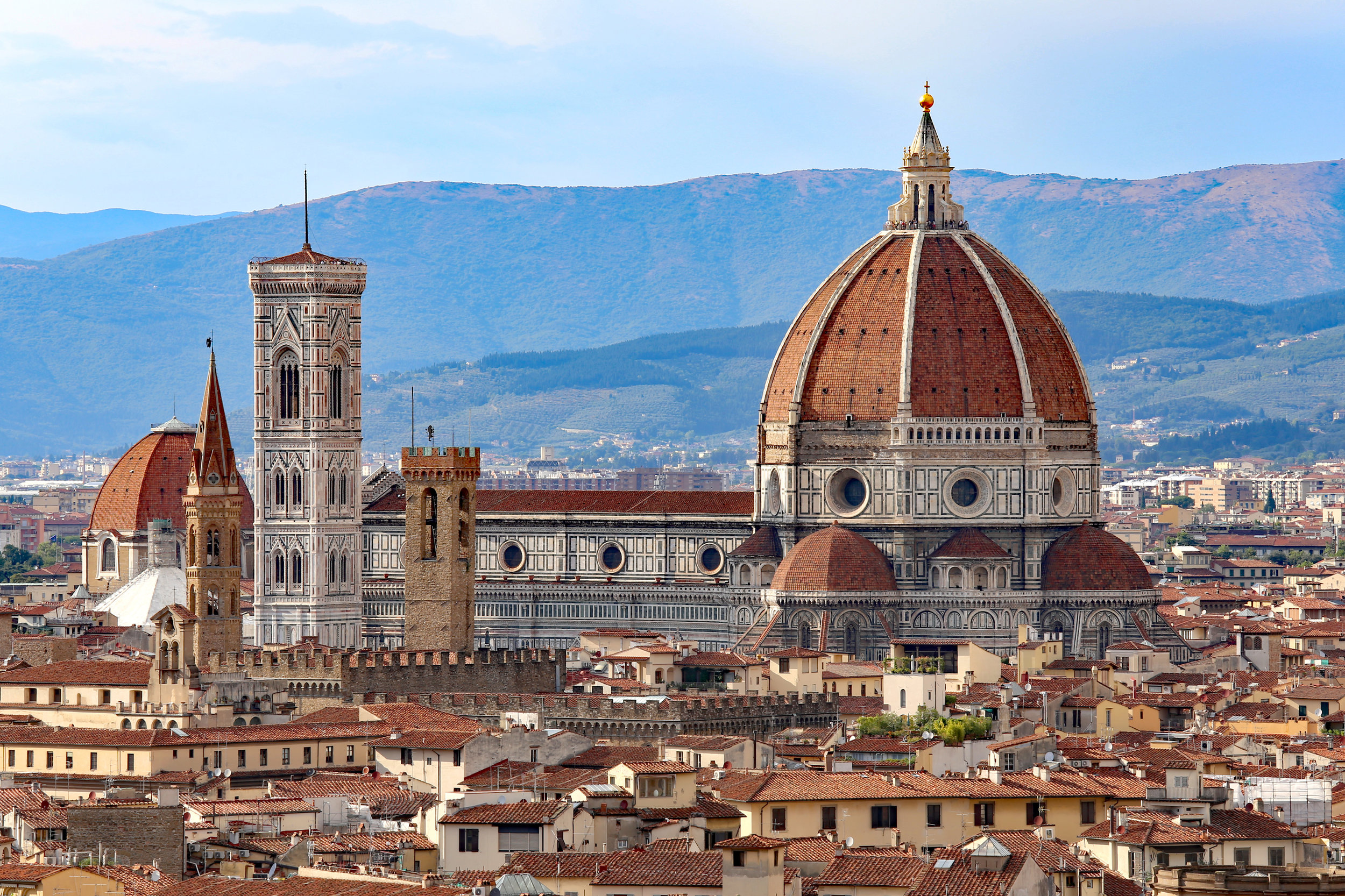 Spend the day exploring Florence. With so many museums, shops, bridges, gardens and cathedrals to see. you'll want to get an early start!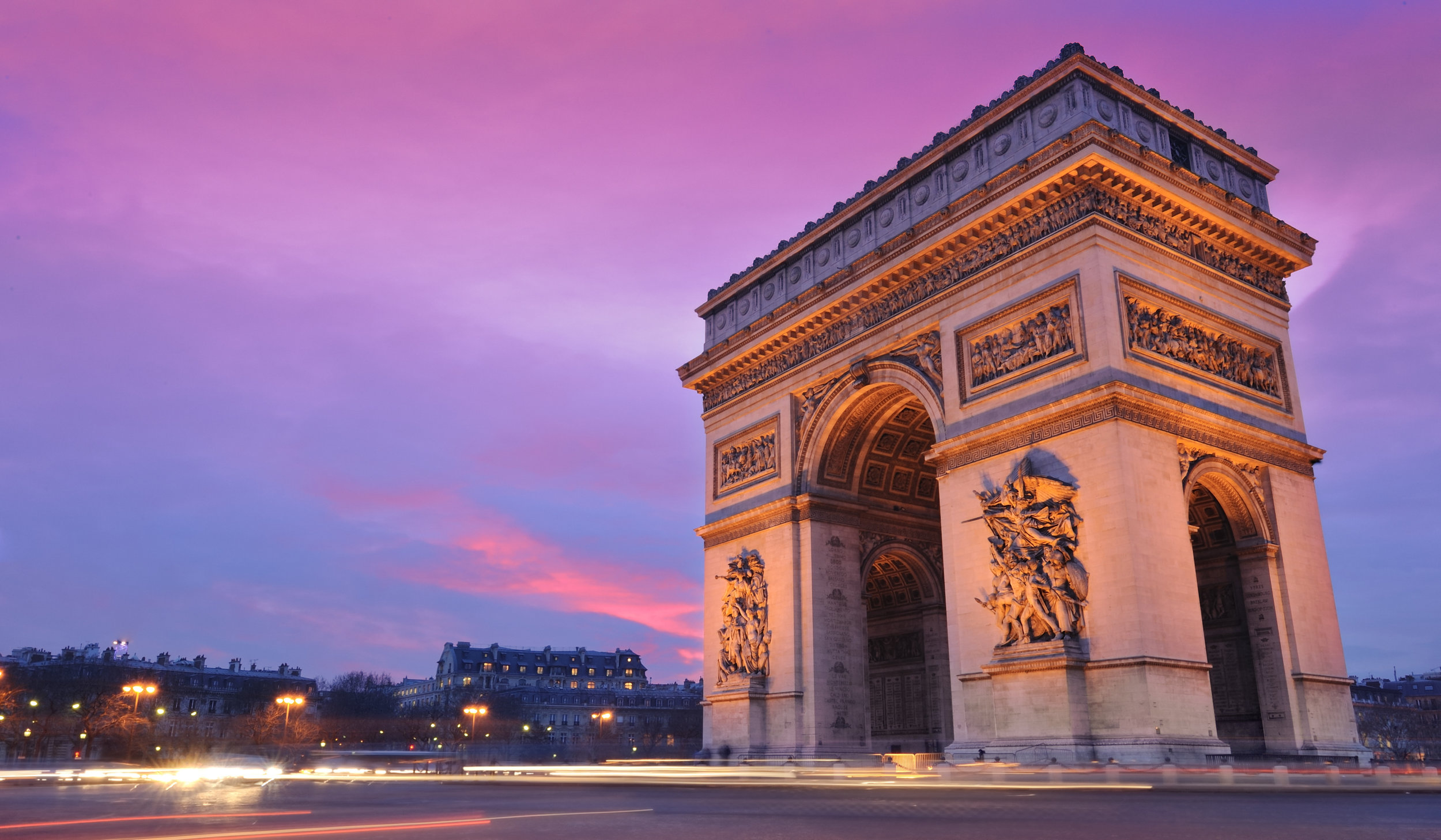 Aug 14:
Depart/arrive in Paris
Depart Florence for Paris this morning and check into your central Paris hotel.
Towards late afternoon, enjoy one of the best views of the Eiffel Tower and all of Paris from atop the Arc de Triomphe.
The Arc de Triomphe is a Neoclassical take on the ancient Roman triumphal arch style. Fifty meters tall, the view from the platform atop the arch is well worth the hike. See the dozen Parisian avenues radiating out from the arch into the City of Light. Paris is one of the most fascinating places in the world and you will find yourself right at its center.
Inspired by the great arches of ancient Rome, Napoleon commissioned the Arc de Triomphe shortly after his victory at Austerlitz. Unfortunately, he never lived to see its completion.
At the base of the arch, the Tomb of the Unknown Soldier pays tribute to the 1.3 million French soldiers who died in World War I. Behold the eternal flame that is rekindled at 6.30pm each evening. In addition, there is a must-see exhibition which explains the symbolic importance of this monument.
The view from the top of the arch is worth climbing the 284 stairs. From your privileged position, survey all of Paris. Unlike the obligatory Eiffel Tower trip, getting into the Arc de Triomphe is an effort not all tourists undertake.
Arriving about an hour before sunset will afford you one of the best views of Paris and the Eiffel Tower as the lights of the city come up for the evening.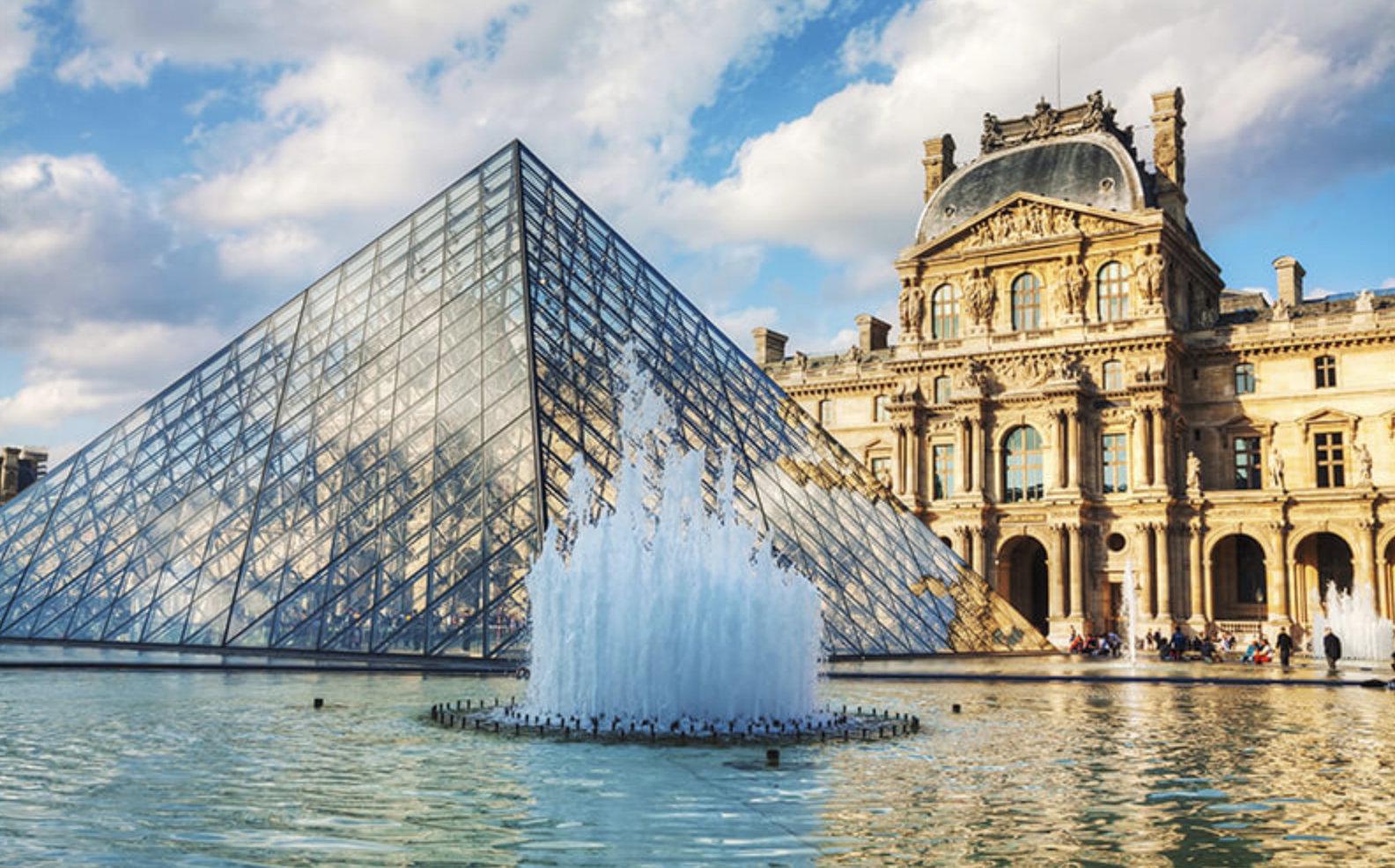 The Louvre Museum in Paris is without doubt one of the most visited museums in the world today.

The museum, which was initially a palace for French monarchs, is home to some of the greatest works of art spanning across time lines and numerous geographic regions. The Louvre covers an area of more than 60,600 square meters showcasing over 380,000 historically significant objects of which 35,000 are art masterpieces!
Some of the key attractions that draw millions of tourists to Louvre include the Glass Pyramid, the Inverted Pyramid, the Tuileries Gradens located nearby, and the Salle 6 hall next to the Grande Gallery where renowned masterpieces such as
Da Vinci s Mona Lisa, the Venus De Milo, and other famous Greco-Roman sculptures reside.
Aug 16:
Explore Paris
630p - 830p Paris Seine River Cruise with
3-Course Dinner
Spend the day people watching, eating at Parisian cafe's and shopping.
When the evening comes, board your luxury 250-person vessel at your selected time and head out along the sparkling River Seine. Pass the iconic Eiffel Tower, and cruise under Pont Alma and Pont Alexandre III. See the impressive National Assembly building, which houses part of the French parliament, and look out for the Louvre Museum. With an information booklet in hand, you can read up on all the sights from the comfort of your dining table. Opt to head to the upper deck, too, for 360-degree views during your cruise.

Drift along Ile St Louis and Ile de la Cité, and capture photos of Notre Dame Cathedral; floodlights make this Gothic masterpiece even more striking at night. Other sights include the National Library and Paris' very own Statue of Liberty.

You'll be served a gourmet 3-course dinner prepared by an award-winning team of chefs to enjoy while you take in views of Paris illuminated at night. Enjoy drinks to complement your French meal, such as an aperitif, wine, Champagne, and coffee.

After two hours of cruising the Seine, disembark near the Eiffel Tower where your tour began.
Aug 17:
8A - 4P: Palace of Versailles Day Trip
Experience the grandeur of Versailles Palace and Gardens on a small group tour from Paris.

With a maximum of only eight per group, your small group trip to Versailles ensures a more intimate experience. Hotel pickup from your centrally located Paris hotel is included.

Your day begins with a fully-guided tour of Versailles (1-hour) including the Royal Apartments, Hall of Mirrors, Queen's Bedroom and the Gallery of Battles.

Enjoy lunch at La Petite Venise Restaurant.

After lunch, it's time to explore the palace gardens and take a visit to the Queen's Hamlet, where
Marie-Antoinette played at being a shepherdess in the 1780s.
You'll then take a guided tour of the Grand Trianon
(1 hour), a mini palace where Louis XV and Louis XVI liked to lead a quiet life outside the court of Versailles.
While you're on the grounds, you can see the famous fountain show in the gardens! The display is accompanied by music composed at the time of Louis XIV's court.
ALTERNATE OPTION IN VERSAILLES:
Take a tour of Versailles with a difference - by bicycle! It's one of the best ways to see Versailles' expansive gardens plus you'll get to see highlights of Versailles that most visitors miss, including Marie Antoinette's country-style Hameau, the Petit Trianon and the Grand Trianon.

You'll also enjoy a picnic (at your own expense) by the Grand Canal then take a tour of the Palace of Versailles.

Together with your guide, you'll walk to the RER train station to make the 30-minute trip from Paris by train to Versailles. Once in Versailles, you will pick up your bike at at an office just 5 minutes from the Palace of Versailles. The first of many highlights on this active day out is a visit to Versailles' village market to buy baguettes, cheese, ham, wine and whatever else you desire for your delicious picnic lunch in Versailles' gardens. These picnic provisions are purchased at your own expense.

The next highlight today is a bike ride through the gardens behind Versailles palace. You'll leave foot visitors behind on your tour of the palace by bicycle, as visitors on foot can visit only a small fraction of the palace gardens. Versailles' gardens and forests are crisscrossed by a network of fantastic trails and tree-lined paths, so bring your camera for picture-perfect views in every direction.

Arriving at the far end of the Grand Canal, you'll settle down for a picnic in the exact spot where Louis XIV, XV and XVI ate in order to marvel at their palace. Relax on the grass in peace where only your cycling group will be able to easily reach this end of the Grand Canal.

After lunch, pedal back towards the palace itself for an unforgettable view into the lives of the French monarchy before their removal from power by the Revolution in 1789. You'll visit the Hall of Mirrors (site of the treaty ending World War I), the King's State Apartments and the amazing King's Chapel (audio guide available). After your visit to Versailles you'll return to Paris via RER train.
Aug 18:
12P -2P: Paris Catacombs
Below the streets of Paris lurks an entire secret history of the city's dead. On this unique storytelling tour, you'll visit the Paris Catacombs to see the remains of millions of Parisians and learn about the fascinating ways in which this ancient city has dealt with its dead. As you explore these eerie tunnels you also enjoy special access to parts of the Catacombs usually closed to the public and facts and stories from an expert local guide.

Your tour starts by skipping the lines to walk directly into the catacombs. This vast, underground cemetery is composed of miles of underground tunnels lined with the skulls and bones of some 6 million Parisians. In the company of an expert guide and a small group of 19 people or fewer, explore this unbelievable city of the dead where each room reveals ever more ornate and macabre bone decorations.
Along the way, hear the unbelievable story of how the catacombs were built and the massive project that was undertaken to move bones from around the city to this point. Your special-access status means the guards will also open gates just for your group, letting you into areas like a secret chapel ornately decorated with skulls and femurs.
Believe it or not, the Paris Catacombs are just as much a symbol of the city as Notre Dame or the Eiffel Tower. They contain bones representing some 2,000 years of history, and their construction was a unique civil engineering project that helped give rise to the modern city.
Aug 19:
Explore Paris
7p - 11p: Moulin Rouge
(Dinner and a show)
Explore the city of Paris today, finishing up your shopping or stopping by one of the areas that you loved the most!

This evening, enjoy dinner and a show at Moulin Rouge! (This show sells out quickly, so we will want to book it ASAP!)

Le Moulin Rouge is world famous thanks to its French Cancan, and immortalized by the painter Henri de Toulouse-Lautrec. The sumptuous shows at the Moulin Rouge feature feathers, rhinestones and sequins, fabulous settings, original music and of course... the most beautiful girls in the world.

Many international stars have performed on stage at the Moulin Rouge including Ella Fitzgerald, Liza Minnelli, Frank Sinatra and Elton John. They have all put on exceptional shows, following in the footsteps of French celebrities such as Maurice Chevalier, Jean Gabin, Edith Piaf and Yves Montand.
The Shows:
The Moulin Rouge's new show, "Féerie," was created by Doris Haug and Ruggero Angeletti, who, since 1961, have been the directors of the most famous shows in the world.

Choreographed by Bill Goodson, Féerie consists of a troupe of 100 artists, including the 60 Doriss Girls that were recruited world-wide; 1000 costumes of feathers, rhinestones and sequins, designed by Corrado Collabucci, and set up in the most famous Parisian workshops (for example, 500 pairs of custom-made shoes of the size 36 to 47); sumptuous settings with shining colors and unique designs created by Gaetano Castelli and made by Italian artists; the best international and outstanding acts; the expected return of the giant Aquarium; and music by Pierre Porte, using some 80 musicians and 60 members of the chorus.

"Féerie"; 4 main scenes created to fulfill international audiences' dreams!

"The Moulin Rouge today and yesterday, the Moulin Rouge forever"
The theatre lights switch off, the curtain is raised and the entire troupe appears on stage, under the admiring gaze of the audience who find themselves entering the Garden of the Moulin Rouge to discover the magical atmosphere of the place. A touch of nostalgia!

"Sandokan"
What kind of adventures can happen to a pirate whose boat is anchored in Indonesia? Dreams? A perfect woman's love? Once in the land, one meets priestesses, or a Gorgon in her temple surrounded by snakes, women jewels, tigresses...

Will Sandokan have the opportunity to offer his treasures to the lady of his dreams or will we be witnesses to a sacrifice of love?

"The Circus"
The circus comes to town with its band of clowns, Siamese twins, pierrots, acrobats, jugglers, weird wild animals and six miniature horses! A colorful scene with beautiful music which ends with the great parade of the Doriss Girls and Doriss Dancers.

"The Moulin Rouge from 1900 to ..."
The Moulin Rouge pays a tribute to Parisian women throughout the years: on the 14th of July, for the Liberation of Paris.. with Java or Boogie music. Time passes and leaves space for new generations of women, more beautiful and free than ever!
At the highlight of this tribute, the Doriss Girls dance the world famous French Cancan!
David Le Quellec appointed new Executive Chef of the Moulin Rouge!

Moulin Rouge Dinner Winter Menu Options (these menus may change slightly for August)
From October 13, 2017 to March 15, 2018
Menu imagined and orchestrated by Chef David Le QUELLEC

Mistinguett Menu
1/2 Bottle of Champagne
Quail and Foie Gras Terrine, Apple and Seasonal Pickled Vegetables OR Red Beetroot Puck, Shaving of Smoked Swordfish, Lamb's Lettuce Shoot, Broken French Dressing
Roasted Chicken Breast, Mixed Seasonal Vegetables, Chestnuts, Chicken Juice OR Pan Fried Corsican «Label Rouge» Croaker Fish, Orzo with Green Parsley, Wild Mushrooms, Smoked Bacon Emulsion
Guanaja Dark Chocolate 70% from Melaka, Cream of Mango, Coconut Dacquoise OR Tatin Tart, Salted Caramel, Brittany Shortbread

Toulouse-Lautrec Menu
1/2 Bottle of Champagne
Smoked Salmon Sashimi, Broccoli and Wasabi Bavarois, Salmon Roe OR Artichoke and Paris Mushrooms Tart, Goat Cheese Mousse, Red Onions Chutney, Arugula with Truffle Dressing OR Homemade Paté in a Pastry Crust, Dombes Duckling, Veal belly, Poultry Breast, Beef Jelly with Port Wine, Truffle Vinaigrett
Pan-fried Veal Quasi, Rutabaga, Jerusalem Artichoke, Hazelnut Emulsion OR Sea Scallops Skewer, Green Du Puy Lentils, Lentils Cooking Juice Emulsion, Buckwheat Chips
Choux Pastry, Chocolate Mouse, Hazelnuts Cream with Grilled Sesame Seeds OR Lime Pancake, Pina Colada Bavarois, Pineapple Brunoise Island flavor, Coconut Shavings

Belle Epoque Menu
1/2 Bottle of Champagne Laurent Perrier
Mise en Bouche
Organic Chicken Egg Poached in Red Wine Sauce, Paris Button Mushrooms, Iberico Pork Belly, Crispy Bread Chips ORScottish Smoked Salmon, Tarama, Blinis OR King Crab Leg, Leek, Mango Chutney, Buckwheat Wafer with Cuttlefish Ink
Fillet of John Dory, Lobster Stuffing, Tetragon, Mushrooms and Lobster Bisque OR Maine Anjou Fillet of Beef, Hazelnut Butter Confit Potatoes, Pan Fried Mixed Vegetable with Truffles
Coffee-Chocolate Tart, Biscuit Soaked with Expresso ORGreen Apple and Lemon Grass Compote, Pan-fried Dices of Apple with Salted Caramel Butter, Fizzy Praline, Hazelnut Crumble OR Passion Fruit and Gingerbread Iced Nougat, Meringue Stick
Vegetarian and Vegan Menu available upon request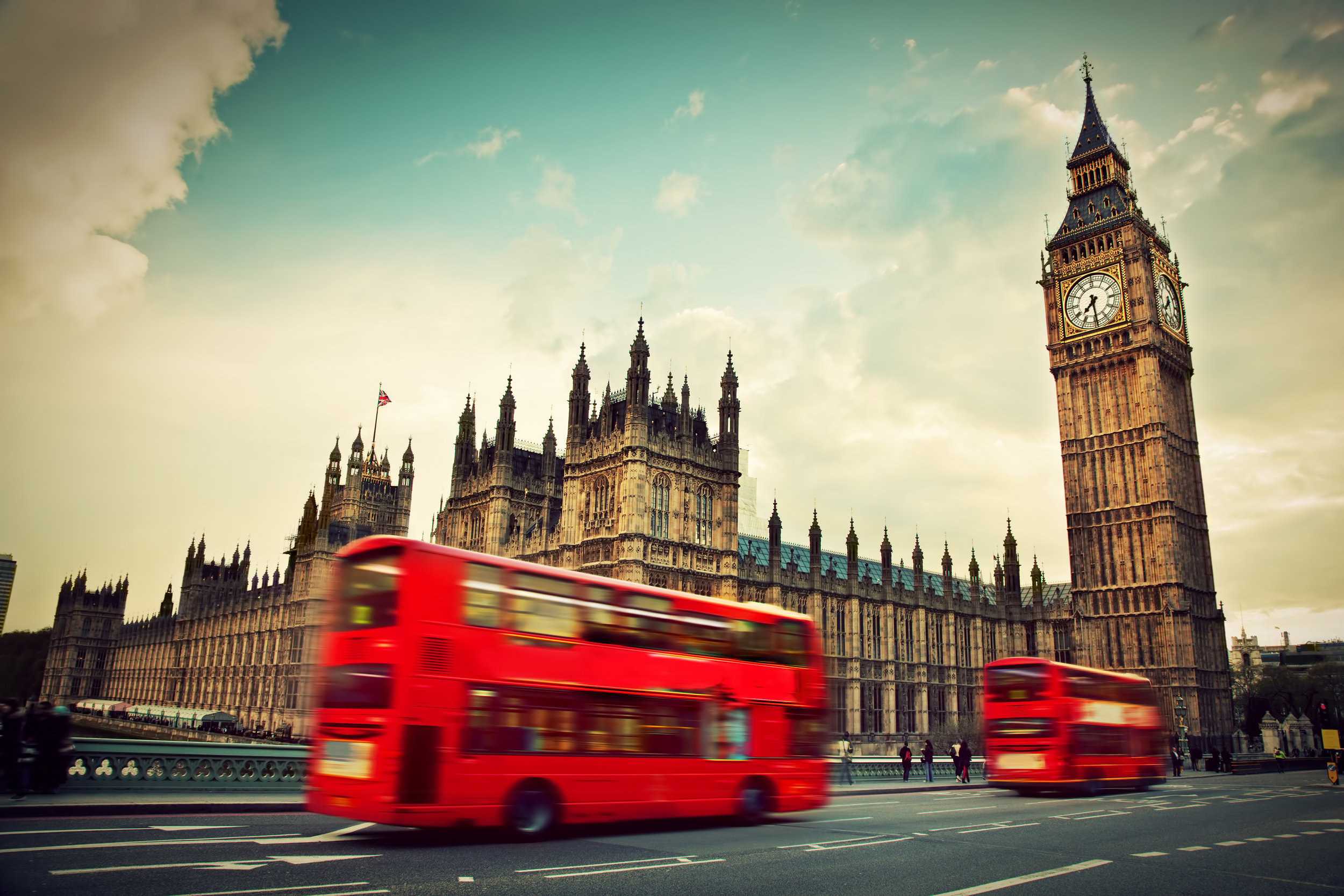 Aug 20:
Depart/ Arrive in London
Only 2.5 hours long and offering a unique experience of going through the Chunnel, this is both the most affordable and convenient way to travel from Paris to London.

When you arrive, check into your central London hotel and begin exploring the city!
Aug 21:
Visit with Family
 
After traveling throughout Europe, take the day to visit with family and enjoy London, together!
Aug 22:
Tower of London
Kensington Palace
Hampton Court Palace
Make your own way to the Tower of London on the banks of the Thames River. With your entrance ticket, bypass the long lines at the main ticket office, and head through the group entrance and security into this imposing palace-fortress.

Built by William the Conqueror in 1066, the Tower has a dark 1,000-year history as a royal palace, prison and execution place, as well as a royal mint and armoury. Today, it still stores the British monarch's Crown Jewels, just as it has done since 1303.

Once inside, explore independently or choose to take an optional audio-guided tour (own expense) or complimentary tour led by a Yeoman Warder or 'Beefeater', one of the ceremonial guards. The 1-hour Yeoman-led tours leave from inside the entrance every 30 minutes until the mid-afternoon, and offer a compelling insight into the tower's history and sites.

See the brooding ravens as you walk around and be swept up by the grim but fascinating stories of the turrets, chambers and buildings around you. Visit the main, White Tower, to see its Royal Armouries exhibits, and enter the Bloody Tower, reputed to be where the 'Princes in the Tower' were murdered by an unknown hand in around 1483.

See Traitors' Gate, through which the arrested Anne Boleyn was brought by boat from the Thames River. Then, walk to Tower Green where she was beheaded in 1536 on the orders of Henry VII, and where a string of monarchs and traitors also met a grisly end.

Step back to Tudor times at the Medieval Palace, where recreated medieval interiors detail comfortable lifestyles of Tudor monarchs such as Henry VIII, and stretch your legs with a Wall Walk, strolling along the massive encircling walls to discover more sites.

Lastly, don't miss the Crown Jewels, the royal regalia and gems that symbolize the British monarchy. Join the separate queue to gaze at these sparkling exhibits, including St Edward's Crown, used at coronations since 1661, and the legendary
Koh-i-Noor diamond, the 105.6-carat diamond given to Queen Victoria in 1849.

Having explored as much as you wish, take your leave and make your own way back home or to your hotel.
Want to uncover more of London's fascinating royal history?
You have the "Royal Palaces Pass" this gives you a priority entrance ticket to the Tower of London together with admission to London's Hampton Court Palace and gardens, and Kensington Palace, the former royal home of Queen Victoria and Princess Diana.

Your Royal Palaces Pass entitles you to one visit to each of the three attractions and is valid for two years, so you'll have plenty of freedom to experience each site and discover its enthralling past at your leisure.
(You don't have to visit all three sites in one day, either! Take your time and spread them out at your leisure.)
Aug 23:
745a - 8p: Stonehenge, Windsor Castle, Bath, Pub Lunch in Lacock
Explore the beautiful scenery of the English countryside on this full-day tour of Windsor Castle, Stonehenge, Lacock and Bath.
Head to Windsor Castle, home of the British Royal Family, and explore St George's Chapel and the State Apartments.
Continue onward to the 5,000-year-old prehistoric site of Stonehenge with a guide, and ponder over its use in centuries past.
Visit the charming English village of Lacock for a traditional pub lunch, and finally, enjoy a coach tour of Georgian city of Bath as well as a short walking tour.
Start with a pickup in central London, and travel out of the city to visit majestic Windsor Castle. Be one of the first visitors of the day, and beat the crowds as you explore the elegant State Apartments and St George's Chapel with your guide. The castle is one of the Queen's weekend retreats, and is the perfect place to experience some 900 years of pageantry at your own pace.

Continue onward to the UNESCO World Heritage site of Stonehenge, one of the most famous prehistoric monuments in the world. Stonehenge is thought to date back nearly 5,000 years, and very little is known of its origins. Was it a place of pagan sun worship? Could it have been an ancient burial ground? Decide for yourself as you explore the site.

Your next stop is the pretty village of Lacock, one of the most picturesque settings in the country. Lacock dates back to Saxon times, and has been used more recently as the setting for movies and television dramas such as Harry Potter and the Philosopher's Stone and the adaptation of Jane Austen's Pride and Prejudice. Take the weight off your feet and sit down for lunch at the George, a traditional English pub built in the 14th century. On rare occasions, when the George is closed, a carefully selected alternative pub may be visited for lunch instead.

Continue to your final stop in the charming Georgian city of Bath, once home to the famous British author Jane Austen. Start the visit with a coach tour of the city, and see top Bath attractions such as Pulteney Bridge and the Royal Crescent as well as the honey-colored Georgian architecture for which the city is famed. After getting your bearings, set off on a short stroll with your guide and scout out the Roman Baths and beautiful Bath Abbey. Walk around the city's cobbled streets, shop for souvenirs and take time to pose for photos in front of the beautiful buildings.
Skip the line for a perfect London Eye experience!

With fast track entry for your standard flight in a shared capsule, you get to skip the majority of the queue.

The London Eye offers spectacular views of the capital of England from high above the River Thames.
The famous landmarks to be seen include Big Ben and the Houses of Parliament, St. Paul's Cathedral, Buckingham Palace and Westminster Abbey.

Your visit includes new interactive guides powered by Samsung Galaxy Tab and an entry to the London Eye 4D Experience, an inspiring journey of discovery that brings London to life through multi-sensory special effects.
Today, you'll leave Europe and travel home.

Your driver will meet you at your hotel to take you to the airport.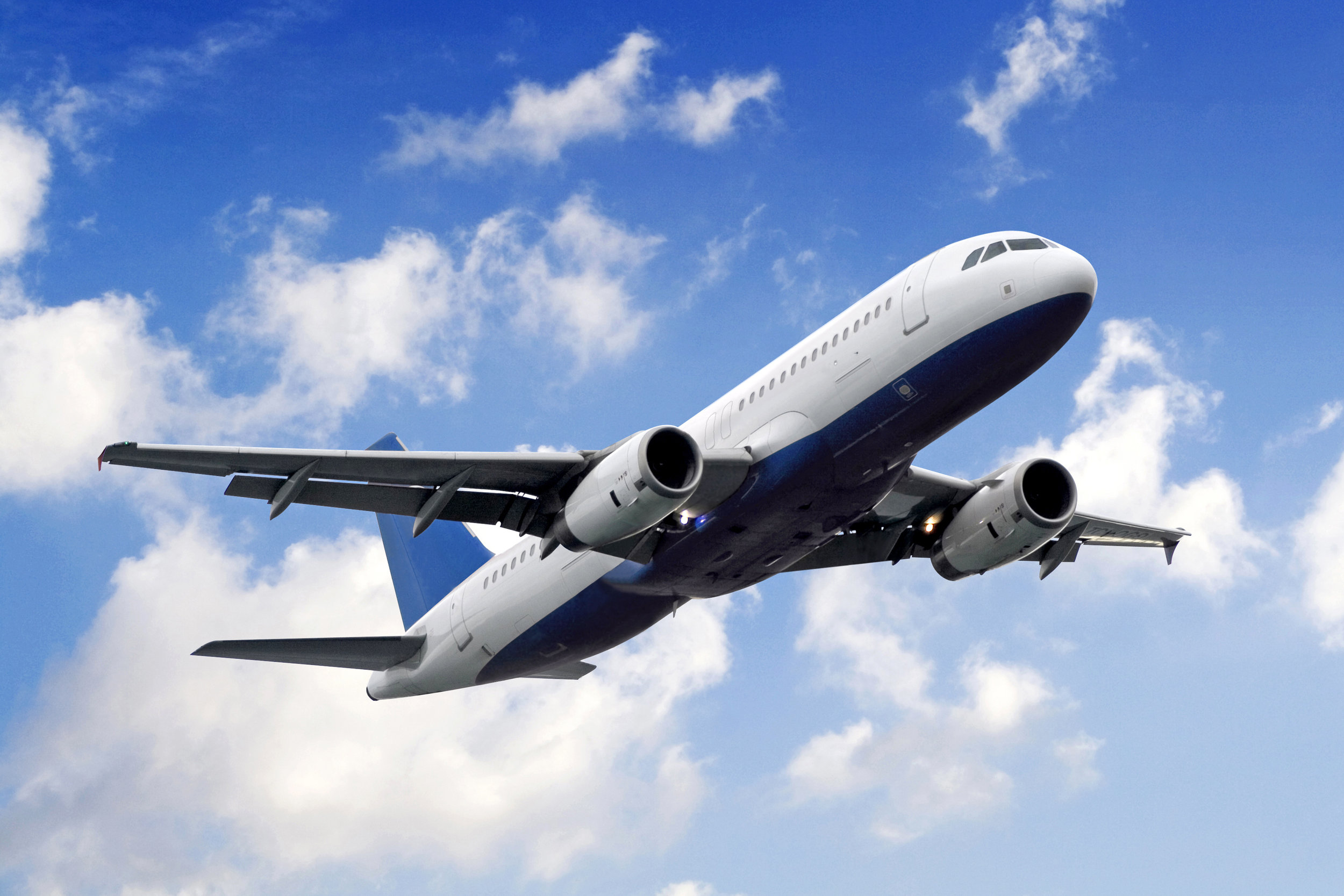 DEPARTING AUG 1, 2018:
CLE to FCO
ARRIVING AUG 2, 2018:
FCO
DEPARTING AUG 14, 2018:
FLR to PAR
ARRIVING Aug 14, 2018:
PAR
DEPARTING AUG 25, 2018:
LON to CLE
ARRIVING Aug 25, 2018:
CLE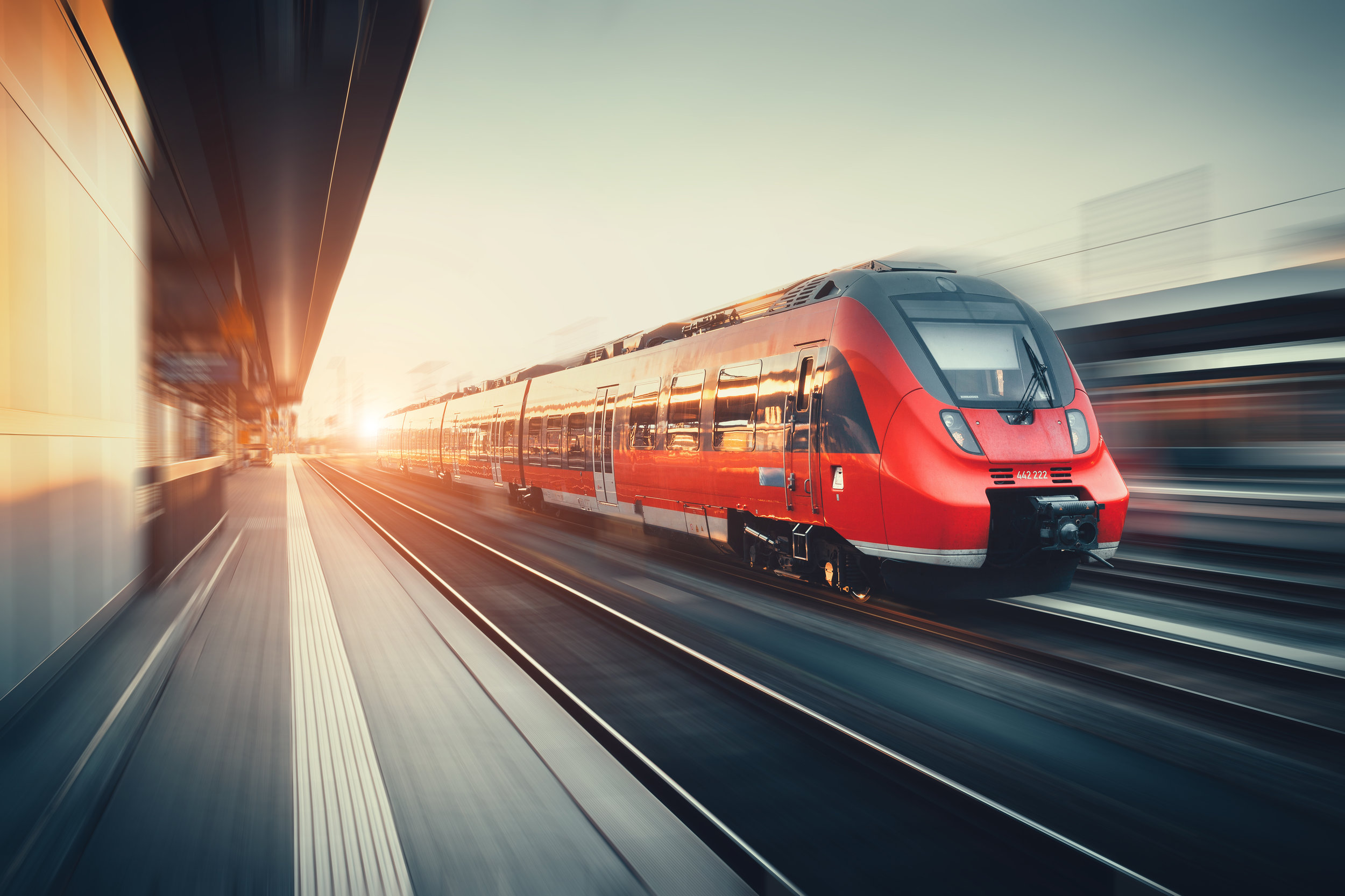 DEPARTING AUG 10, 2018:
Rome to Florence
ARRIVING AUG 10, 2018:
Florence Termini
DEPARTING AUG 20, 2018:
Paris to London
ARRIVING Aug 20, 2018:
London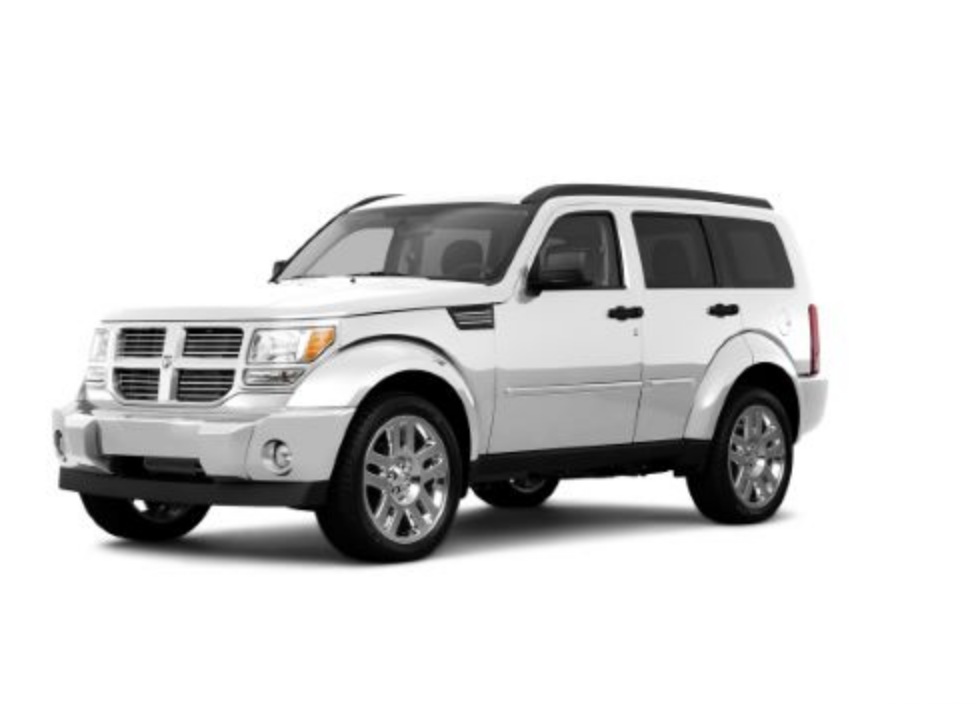 Midsize SUV
Dodge Nitro or similar
PICKING UP AUG 10, 2018:
Florence, Italy
DROPPING OFF AUG 20, 2018:
Same Location
These hotels or something similar:

Rome
Nerva Boutique Hotel
Siena
Hotel Athena
Paris
Hotel Square Louvois
London
Flemings Mayfair
Registration form
*Price per person based on double occupancy (no price difference for more than 2 people in a room)
**If you are waiting for an updated passport number please provide this as soon as you receive it
Please type Carefully! Inaccurate information will result in travel delays and/or airline change fees.
Pricing details
price Per Person:
$8331*

*Prices and availability are subject to change and are not guaranteed until completed through the booking process.
INCLUDED IN THE QUOTE
Round trip airfare

CLE-FCO (Cleveland to Rome)
FLR-PAR (Florence to Paris)
LON-CLE (London to Cleveland)

FCO airport to hotel transportation (in Rome)
PAR airport to hotel transportation (in Paris)
London hotel to airport transportation
Train tickets

Rome-Florence
Paris-London

Car rental in Tuscany*

Midsize SUV, Automatic
Picking up and dropping off in Florence

Hotel accommodations** (most include breakfast)

4 nights in Rome
4 nights in Tuscany
6 nights in Paris
6 nights in London

Tours/Shows/Passes

Roman Colosseum, Roman Forum and Palatine Hill
Vatican VIP: Exclusive Breakfast with Early Access to Vatican Museum and Sistine Chapel
Paris Seine River Cruise w/3-Course Dinner
Palace of Versailles Day Trip
Paris Catacombs
Moulin Rouge w/ Dinner and a Show
Tower of London and "Royal Palaces Pass"
Stonehenge, Windsor Castle, Bath, Pub Lunch in Lacock
London Eye

Most taxes and fees

Airlines taxes and fees
Train taxes and fees
Tour taxes and fees
Service fees and commissions
*Car rental is payable onsite only
**Most hotel reservations require you to pay taxes, VAT and resort fees onsite onsite
NOT INCLUDED
Rome hotel to train station taxi
Florence train to car rental taxi
Wine tastings/pairings (payable onsite to winery)
Paris hotel to train station taxi
London train station to hotel taxi
Most meals/beverages (unless included in hotel and/or tour)
Some hotels may require payment of city taxes, VAT and resort fees onsite
Tips to guides, drivers and hotel staff
Optional Travel Insurance

Basic (starting at $304)
Trip+ (starting at $629)
Cancel for Any Reason (starting at $652)
SUGGESTED PAYMENT SCHEDULE
Prices and availability are subject to change at any time and are not guaranteed until completed through the booking process.
Payment can be made in full to avoid additional administrative and processing fees
(This is also the most stable for pricing. Although prices and availability can change at any time, paying in full reduces that risk.)
If needed, a payment schedule can be set up, with additional fees (3% processing and 3% administrative fees per payment).
Payments not received on time will result in reservation cancellation without refund.
Additional bookings after the final payment deadline may result in higher prices, less availability and additional administrative fees.
Fee amounts imposed are at the discretion of Zone Travel.
REGISTRATION
A completed registration form (per person)
Photo copy of picture/information page of each traveler passport emailed to: christian@zone-travel.com
Credit Card Authorization form with copy of credit card and Government issued photo ID (like a drivers license or passport)
CANCELLATION
Cancellation in writing must be received by Zone Travel prior to departure for appropriate refund on the land tour cost minus the following fees. Airline penalties are not part of the percentages below and vary based on each individual airline policy.
Travel insurance is non-refundable.
Travel Insurance
TRAVEL INSURANCE - AVAILABLE FOR ALL PASSENGERS - DUE 10 DAYS AFTER INITIAL DEPOSIT
Zone Travel LLC strongly suggests purchasing Trip Cancellation insurance. Be sure to check with your healthcare provider as most U.S. medical coverage will not cover you outside of the country.
Insurance costs are based on the total package cost, including air taxes and charges listed under "Included."
Approximate amounts can be given at time of reservation in order to purchase the appropriate amount of insurance.
BASIC PLAN:
Your may think you can't afford both the fun and the insurance to protect it. The Basic Plan is so affordable that you can have it all, while still staying in a budget. The plan offers existing medical condition coverage and 24-hour assistance services, allowing you to purchase your trip with complete confidence.
Trip Cancellation: Trip Cost
Trip Interruption: Trip Cost
Emergency Medical/Dental Coverage: $10,000.00
Emergency Medical Transportation: $50,000.00
Baggage Coverage: $500.00
Baggage Delay: $200.00
Travel Delay: $300.00
Travel Delay: $150.00
24-Hour Hotline Assistance: Included
CLASSIC TRIP+:
When you book your family on an international vacation, you want the peace of mind that you purchased the right amount of coverage. Classic Trip+ doubles nearly all the post-departure coverage of the Classic Plan, including Emergency Medical and Dental, Emergency Medical Transportation, Baggage Loss, Baggage Delay, Travel Delay, and Missed Connection.
Trip Cancellation: Trip Cost
Trip Interruption: Trip Cost
Emergency Medical/Dental Coverage: $50,000.00
Emergency Medical Transportation: $1,000,000.00
Baggage Coverage: $2,000.00
Baggage Delay: $600.00
Change Fee Coverage: $250.00
Frequent Flyer Miles Redeposit Fee: $250.00
Travel Delay: $1,600.00
Missed Connection: $1,600.00
24 Hour Hotline Assistance Plus: Included
CANCEL ANYTIME:
You can enjoy the extra flexibility of knowing you can cancel your trip for almost any unforeseen reason that the Classic plan does not already cover at 100% and receive 80% of their non-refundable trip cost back in cash. With features like comprehensive trip cancellation, primary emergency medical coverage and 24-hour travel assistance, the Classic with Cancel Anytime plan is there if life throws an unexpected wrench in your travel plans. Plan must be purchased within 10 days of the first payment date and must cover the full non-refundable trip cost ($10,000 maximum).
Trip Cancellation: Trip Cost
Trip Interruption: Trip Cost
Emergency Medical/Dental Coverage: $25,000.00
Emergency Medical Transportation: $500,000.00
Baggage Coverage: $1,000.00
Baggage Delay: $300.00
Change Fee Coverage: $250.00
Frequent Flyer Miles Redeposit Fee: $250.00
Travel Delay: $800.00
Missed Connection: $800.00
24 Hour Hotline Assistance Plus: Included
F.A.Q.
When is the deadline to sign up?
To ensure the price of $TBD, we recommend booking as soon as possible.
Prices and availability are always subject to change and are never guaranteed until completed through the booking process.
How can I make a payment?
You can make a payment (Mastercard, Visa, Discover or American Express) by clicking one of the payment buttons above
or, if you prefer a check, you can make checks payable to "Zone Travel LLC"
Address:
235 Binns Blvd
Columbus, OH43204
Please ensure checks are mailed early to arrive by the required payment deadline.
Can I carry my bag into the Colosseum, Roman Forum or Palatine Hill?
To avoid disruptions or possible denied entry, we strongly suggest that you avoid bringing large purses, bags or backpacks on your tours.
The Colosseum, Roman Forum and Palatine Hill do not allow large purses, bags or backpacks to be brought onsite.