Skala European Adventure
Munich, Salzburg, ljubljana and venice
October 10-23
Total package price:
Paid in full
This package includes all your train tickets, airport transportation,
accommodations, tours, some meals
and more...
Today you embark on your European Adventure!

October 11:
Arrive in Munich
You'll arrive in Munich this morning and be met by your driver at the airport to take you to your hotel.
In Munich, it's the mix that makes the message. Old meets new, past meets present and future, the modern blends harmoniously with the traditional, bits and bytes with beer, business and leisure. For the visitor, there is never any shortage of sights to see or activities to engage in.
The Bavarian Metropolis with its 1.5 million inhabitants lies virtually at the centre of Europe.
Munich's origin goes back to an early settlement of monks from the Tegernsee Monastery which was called "ad Munichen" (the monks' home).
October 12:
Neuschwanstein Full-Day Tour
The enchanting sight of Neuschwanstein Castle, nestled at the foot of the German Alps, is not one to be missed. Venture out into the delightful Bavarian countryside to enjoy a day packed with history and local culture, and admire the picturesque view from the dramatic Marienbruckenearby.
Cruise out of Munich on a short train ride to the lush rural idyll of Bavaria. Sitting at the foot of the Alps in a romantic setting, Neuschwanstein Castle towers over rocky crags and would fit into any tale of fantasy. The distinctive Marienbrucke, a wooden footbridge over a ravine, provides a sweeping view of the castle and the valley floor beyond.
Choose to enter the castle and have your guide explain more of its esteemed history, or take some free time to explore the local district. There's plenty of time for a swim in the lake, or enjoy one of the most famous Bavarian traditions – a refreshing stein in a local beer garden – before the train departs back for Munich.
October 13:
Residenz Serenade with
Dinner
Spend the day people watching, eating at Bavarian cafe's and shopping.
Enjoy a captivating evening of music within chapel walls once treated to a performance from Mozart himself. Soloists from the Residenz Orchestra bring pieces from the classical era alive. After, enjoy a Bavarian feast in a local beer hall or opt for an elegant 3-course gourmet meal.
The majestic Munich Residenz, standing tall in Old Town, is an extensive complex with more than 100 rooms and many courtyards. Nestled inside is the Hofkapelle—the old court chapel, an esteemed venue in the world of classical music. Talented musicians from the renowned orchestra of the palace recreate works by Vivaldi, Haydn, Bach, and Mozart. Sit back and absorb sonatas as you're treated to impeccable performances from first-class artists
October 14:
Train to Salzburg

Dinner cruise
This morning, you'll check out of your hotel and head to the train station.
Experience the baroque city of Salzburg at its most romantic with an evening of sightseeing, cuisine, and live music. You'll cruise the Salzach River through Old Town, a UNESCO World Heritage Site, dine by candlelight at the Salzburg Fortress' Panorama Restaurant, then see Mozart's most beloved works performed inside the historic castle. This Salzburg experience includes the option to upgrade for a VIP experience featuring a special menu, Champagne, and a souvenir program.
October 15:
City tour with admission to Mozart's residence
See the best of Salzburg during a fascinating guided tour that introduces you to the city's most beloved attractions, including the birthplace of Mozart. Marvel at Baroque churches, prestigious music academies, and beautiful palaces throughout your experience.
Take a short drive to the Palace of Mirabell, which was built in 1606 for the Archbishop Wolf Dietrich and now serves as a headquarters for the mayor and city officials. Pass by the Mozarteum—one of the world's most admired music academies—and see the famed Marionette Theatre.
Arrive at Markart Square and see the Landestheater, the grand Trinity Church, and the residence where Mozart was born and lived for many years. Cross the Salzach River to gaze out at a marvelous view of the city's skyline, then follow the river past old fortifications on the way to the Hellbrunn Palace.
On the way back to the city center, pass the Palace of Frohnburg and the Nonnberg Abbey, beneath the towering Hohensalzburg Castle. Pass through Siegmunds Gate to enter the heart of the city, and then catch sights of the Old University and Blasius Church. Finish back at Mozart's residence, where you can enter and learn more about the influential composer's life to complete your tour.
October 16:
Train to Ljubljana
Ljubljana is a picturesque town full of romantic attractions. Its ancient city centre can easily be travelled around on foot. Its architecture was distinctively influenced by the famous Jože Plečnik, giving the city, which was the place of his birth, a permanent seal, similar to Gaudi in Barcelona. Ljubljana is also unmistakably marked by medieval, Baroque and Secession elements. The most recognisable symbol of Ljubljana are the dragons of the Dragon Bridge protecting the city.
The atmosphere in Ljubljana is relaxed and reminiscent of the Mediterranean. Proof of this is the abundance of outdoor cafés, especially near the banks of the Ljubljanica, which are the favourite destinations of everybody looking to relax while mingling and enjoying the scenery.
The ancient city centre is always bustling with activity. All the year-round, Ljubljana provides a rich cultural offer, including many events. During the warmer months, several no-admission concerts are held, along with street performances and other happenings.
October 17:
Private half-day trip to Lake Bled
This harmonious mix of beautiful nature, rich history and genuine hospitality has been attracting visitors for centuries. It was here that the Yugoslavia Royal Family once had a summer residence, later replaced by the summer residence of President Tito, which can still be seen by the lake.
After an enjoyable drive, we can board a traditional 'pletna' boat and smoothly glide over the lake to visit the only Slovenian island. Its top is crowned with a little church, and you will have an opportunity to ring the mysterious wishing bell. A scenic road takes us around the lake and to the medieval castle perched high on a cliff. Built over a thousand years ago, it was once an unconquerable property of the Bishops of Brixen. Today, it attracts visitors with its museum, and demonstrations of old crafts and traditions, not to mention the breathtaking view of the surroundings. Before returning to Ljubljana, enjoy a stroll by the lake or treat yourself to the famous Bled cream-cake.
October 18:
Explore Ljubljana
Ljubljana is a picturesque city whose image is the product of various historical periods, though it has been marked most notably by the creations of the architect Jože Plečnik. It is distinguished by Ljubljana Castle located on the hill above the city, the Ljubljanica with its wondrous bridges and romantic banks, as well as testimonials and numerous stories from its rich and abundant past accompanying you with every step.
Ljubljana's culinary offer is characterised by local ingredients, the adherence to traditional cooking methods as well as the diversity of dishes. Slovene cuisine combines the influences of the Mediterranean and the Balkans, of the Alps and of the Pannonian Basin. Visitors who wish to fully immerse themselves into this world of diversity must not forget to see the Central Market. With a bit of luck, they might even witness one of the culinary events held outdoors during the warm months.
October 19:
Private tour to Maribor, Ptuj and Zice Cartesian Monaster
Your adventure will begin at 8:30am where you will be picked up by your driver at your hotel and head to the historic town of Maribor.
On the Drava Plain, surrounded by thermal springs, flourishing fields and vineyards, lies Ptuj, the oldest Slovenian town. Its lovely present appearance originates from Middle ages with the beautiful medieval Castle above. For centuries, the fort acted as a guardian for the town below, now it invites visitors with its picturesque appearance.
Maribor is the second biggest city in Slovenia, but was also crowned the European Capital of Culture in 2012. Spontaneous and relaxed, the attractive city of Maribor has a lot to offer: from gothic and neoromantic architecture to the romantic Lent river bank.
In Zice lies a very healthy Carthusian monastery, the first of its kind on then German soil and one of the first apothecaries in Slovenia.
October 20:
Private transfer Ljublijana- Piran-
Venice
See the Slovenian countryside fall away as you travel to Venice via Piran! Spend the afternoon with a three hour detour in the beautiful town Piran. Have an evening relaxing and enjoying side walk cafes and amazing architecture.
When it comes to cafés in Venice, you can find the best value places located a couple of blocks away from main tourists strips. Stay alert while taking a stroll and find your own favorite café!
It is hard to navigate around the city, but don't let that put you off, as this is part of Venice's charm. Leave the other tourists at St Mark's square and the Rialto Bridge and explore the maze-like little neighbourhoods instead. The most interesting areas and islands are Cannaregio, SanPolo/Santa Croce, Dorsoduro, San Marco and Castello.
October 21:
Explore Venice
Venice is the only city of its type in the world, a UNESCO World Heritage Site representing a cultural absolute, demanding preservation and transmission to future generations. The whole city is a unique sight in itself, and to enjoy its exceptional beauty, the best way to explore it is by foot.
Spend time exploring some of Venice's legendary sites including Doge's Palace, St. Marks Basilica and St. Mary of the Friars. Take in a Gondola ride in the evening and relax to the sounds of the water as the sun sets on this ancient city.
October 22:
Private Murano tour & glass blowing demo
Skim across the waters of the Grand Canal on a private boat, taking in views of the canal-shaped city as you make your way to Murano. Once you arrive, visit a stunning, centuries-old basilica, watch a master glassblower at work, and try your luck as you slip on Cinderella's glass slipper.
Meet your guide at your hotel lobby and hop aboard a comfortable, private motorboat. Cruise past waterfront palaces and beneath arched bridges as you weave through labyrinthine canals on your way out into the lagoon. Arrive at Murano and hop off the boat for a guided walk through the quiet streets of the historic center. Visit Santa Maria e San Donato, a 7th-century Byzantine church known for its colorful stone mosaic floor and marble sarcophagus containing the relics of dragon slayer San Donato.
Make your way to a celebrated glass factory to watch artisans at work crafting fragile, blown-glass objects and colorful sculptures. Study their techniques and then see if you can slide your foot into Cinderella's glass slipper. If the shoe fits, take your pick of prizes—a multi-colored vase, a decorative millefiori plate, or a goto, a typical Venetian wineglass. If the slipper doesn't fit, not to worry. You can benefit from a special discount on the beautiful wares that fill the showroom, shopping as long as you'd like before making your way back to Venice on your own.
October 23:
Depart for Home
Your driver will meet you at your hotel to take you to the airport.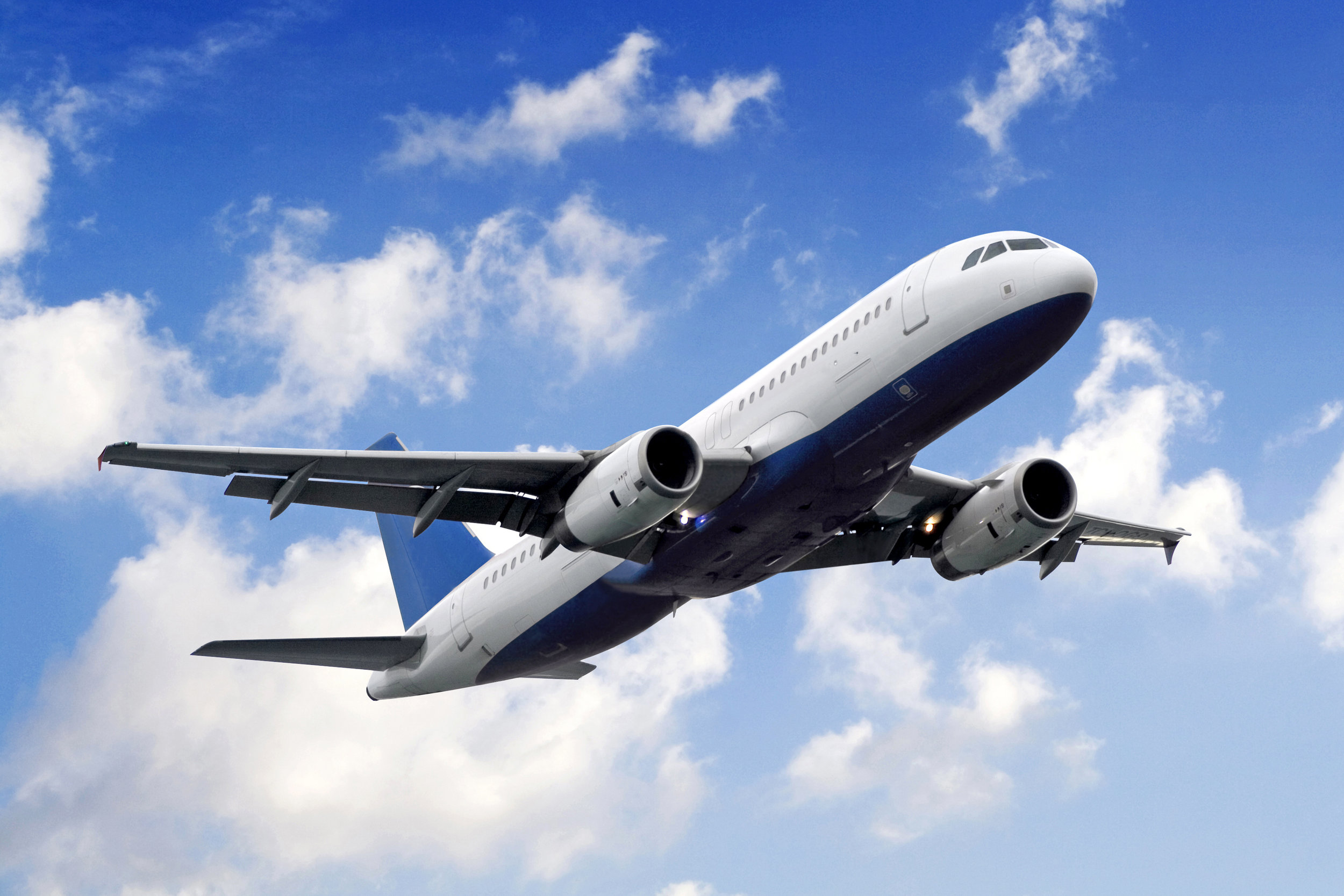 DEPARTING Oct 10, 2018:
STL to MUC
ARRIVING Oct 11, 2018:
Munich
DEPARTING and ARRIVING Oct 23, 2018:
VCE to STL
*self managed
ARRIVAL October 11, 2018:
Upon arrival

MUC (Munich Airport
to
Hotel Torbrau
Booking #: BR-667324510
Ljubljana to Venice October 20, 2018
(10:00am pickup)
Grand Hotel Union Business
(via Piran)
to
Venice water taxi
Booking #: BR-666547031
DEPARTURE October 23, 2018:
(TBD)

Hotel Bisanzio
to
VCE (Venice Airport- Marco Polo Airport)
Booking #: BR-667324158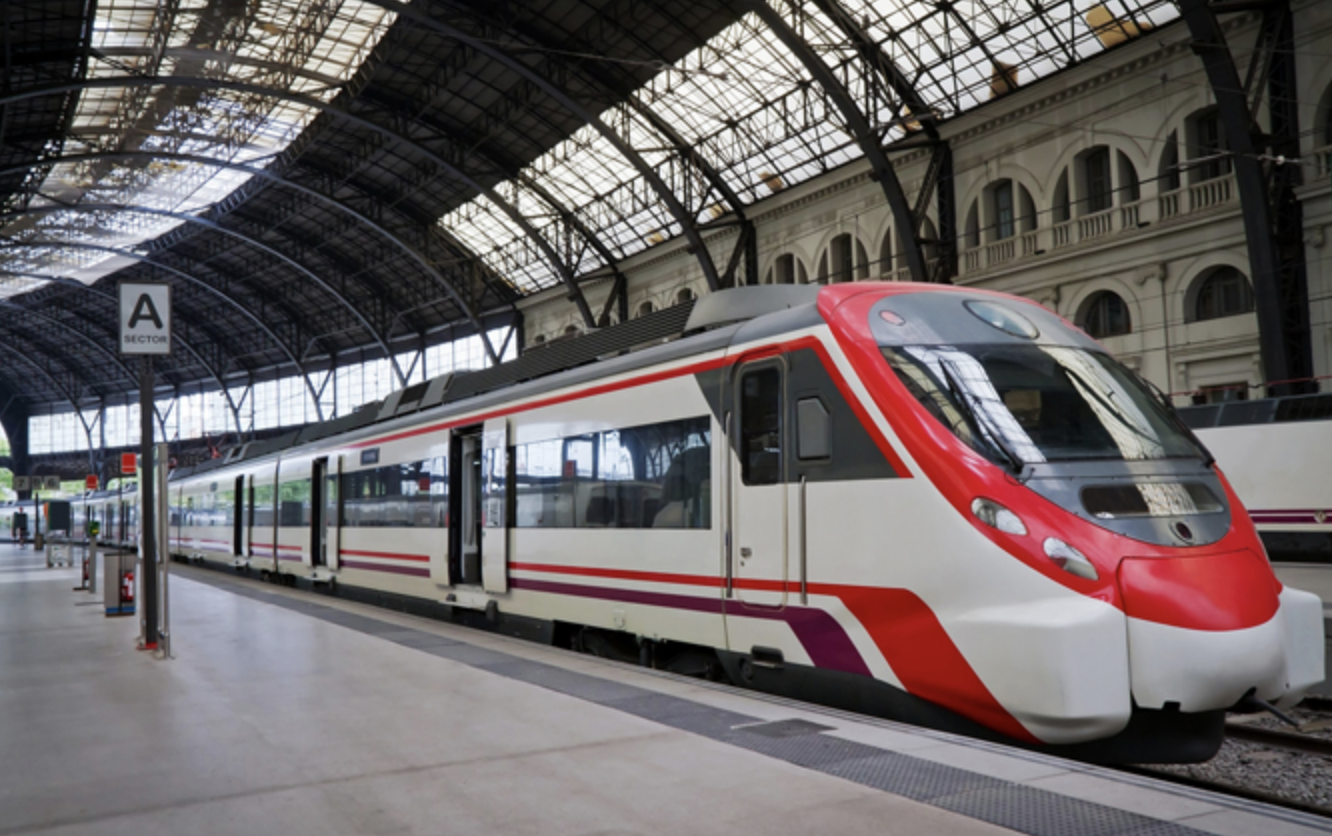 DEPARTING October 14, 2018 at 10:17am:
PRINT TICKET AT TRAIN STATION
MUNICH
to
SALZBURG HBF
(Direct train)
Ticket reference : 684643340
(First Class)
DEPARTING October 16, 2018 at 2:12pm:
PAPER TICKET
SALZBURG
to
LJUBLJANA
(Direct train)
Ticket reference : TDCOAM
(First Class)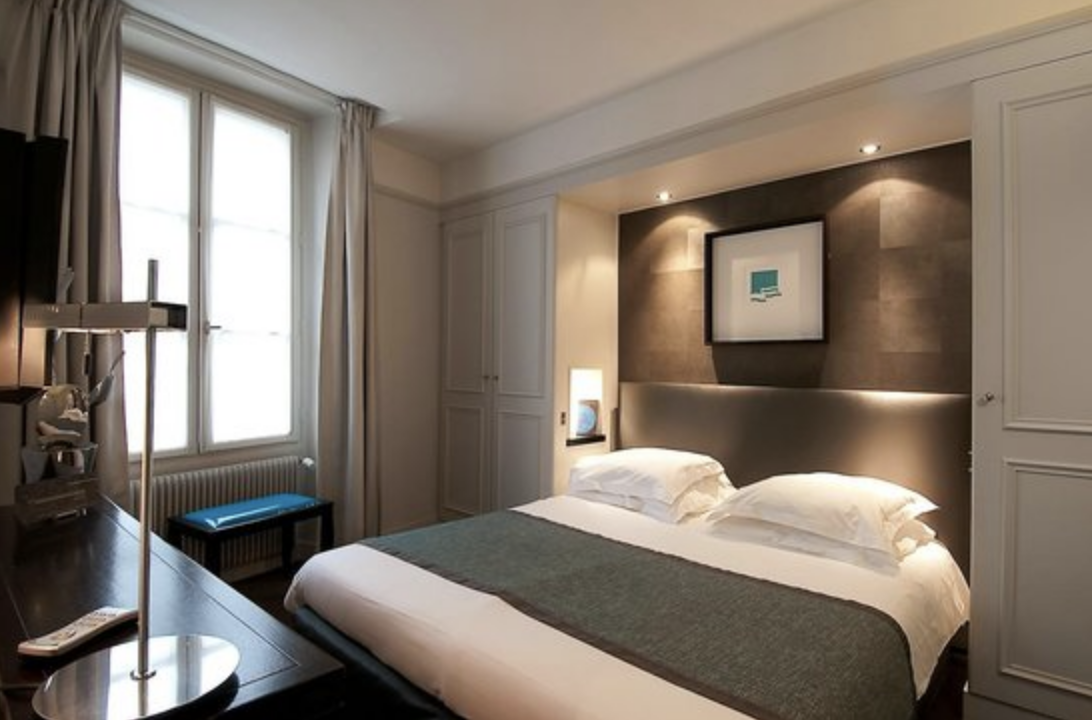 Munich, Germany
October 11-14, 2018

Hotel Torbrau
Tal 41, Munich, BY, 80331 Germany
Confirmation# 7378783819709

Salzburg, Austria
October 14-16, 2018

Imlauer Hotel
Rainerstrasse 6-8, Salzburg, 5020 Austria
Confirmation# 73787636725

Ljubljana, Slovenia
October 16-20, 2018

Grand Hotel Union Business
Miklosiceva 3, Ljubljana, 1000 Slovenia
Confirmation# 737878879533


Venice, Italy
October 20-23, 2018

Hotel Bisanzio
Riva degli Schiavoni, Venice, VE, 30122 Italy
Confirmation#7378790320347
Registration form
*Price per person based on double occupancy (no price difference for more than 2 people in a room)
**If you are waiting for an updated passport number please provide this as soon as you receive it
Please type Carefully! Inaccurate information will result in travel delays and/or airline change fees.
Pricing details
price Per Package:
$7069.92*
*Prices and availability are subject to change and are not guaranteed until completed through the booking process.
INCLUDED IN THE QUOTE
Train Transportation

First Class tickets (Munich-Salzburg)

First Class tickets (Salzburg to Ljubljana)

Transfers

Airport to hotel transportation (in Munich)

Hotel transportation to Airport (in Venice)

Car transfer to Venice water taxi

Hotel accommodations**

3 nights in Munich, Germany (breakfast included)

2 nights in Salzburg, Austria (breakfast included)

4 nights in Ljubljana, Slovenia (breakfast included)

3 nights in Venice, Italy (breakfast included)

Dinners/Tours/Shows/Passes

Neuschwanstein Full-Day Tour

REINVENT SERENADE with BAVARIAN or Gourmet Dinner (MEAL INCLUDED)

Dinner and Mozart at Salzburg Fortress with Dinner Cruise ( MEAL INCLUDED)

City Tour with Admission to Mozart's Residence

Private half day trip to lake bled an alpine pearl

Private trip to Maribor, Ptuj and Zice CARTESIAN Monaster

Private Murano Tour & Glass Blowing Demo with Hotel Pick-up

Most taxes and fees

Train taxes and fees

Tour taxes and fees

Service fees and commissions
**Most hotel reservations require you to pay taxes, VAT and resort fees onsite
NOT INCLUDED
Admission into Neuschwanstein castle

Entrance fee into Ptuj castle

Entrance fee into Lake Bled castle

Pletna boat ride to the island (Lake Bled)

Transfer back to hotel from Murano tour

Hotel transportation to and from train station

Local taxis

Most meals/beverages (unless included in hotel and/or tour)

Some hotels may require payment of city taxes, VAT and resort fees onsite

Tips to guides, drivers and hotel staff

Optional Travel Insurance

Basic (starting at $250.50/ea)

Cancel for Any Reason (starting at $509.50/ea)
SUGGESTED PAYMENT SCHEDULE
There are two payment options available to you.
*payment schedule does not include insurance costs. Insurance is due within 10 days initial payment.

Option 1:
(most secure, least likely to change in price and availability)
Full payment due now (plus insurance)

Option 2:
(prices and availability are subject to change and are not guaranteed until completed through the booking process and payment is in full)
(an additional 6% processing fee per payment is applicable with this option, additionally there is a $100/pp fee added to the bill for this delayed payment option)
Ask for pricing breakdown.
REGISTRATION
A completed registration form (per person)

Photo copy of picture/information page of each traveler passport emailed to: christian@zone-travel.com

Credit Card Authorization form with copy of credit card
FINAL PAYMENT
Payments not received on time will result in reservation cancellation without refund.

Additional bookings after the final payment deadline may result in higher prices, less availability and additional administrative fees.

Fee amounts imposed are at the discretion of Zone Travel.
CANCELLATION
Cancellation in writing must be received by Zone Travel prior to departure for appropriate refund on the land tour cost minus the following fees. Airline penalties are not part of the percentages below and vary based on each individual airline policy.
30 Days Prior or less: 100% of tour cost
Commissions and Travel insurance are non-refundable.
F.A.Q.
When is the deadline to sign up?
We recommend booking as soon as possible.
Prices and availability are always subject to change and are never guaranteed until completed through the booking process.
How can I make a payment?
You can make a payment (Mastercard, Visa, Discover or American Express) by clicking one of the payment buttons above
or, if you prefer a check, you can make checks payable to "Zone Travel LLC"
Address:
235 Binns Blvd
Columbus, OH43204
Please ensure checks are mailed early to arrive by the required payment deadline.