Best of israel
10 DAY INSPIRATIONAL TOUR
MAY 8-17, 2018
"Come, let us rejoice in the God of our salvation. For He is gentle and lowly of heart, and you will find great peace and joy for your soul".
Today we embark on our Journey to the Holy Land.
Prepare yourself for a life-changing experience. Get some rest on the flight…tomorrow you will be walking where Jesus walked!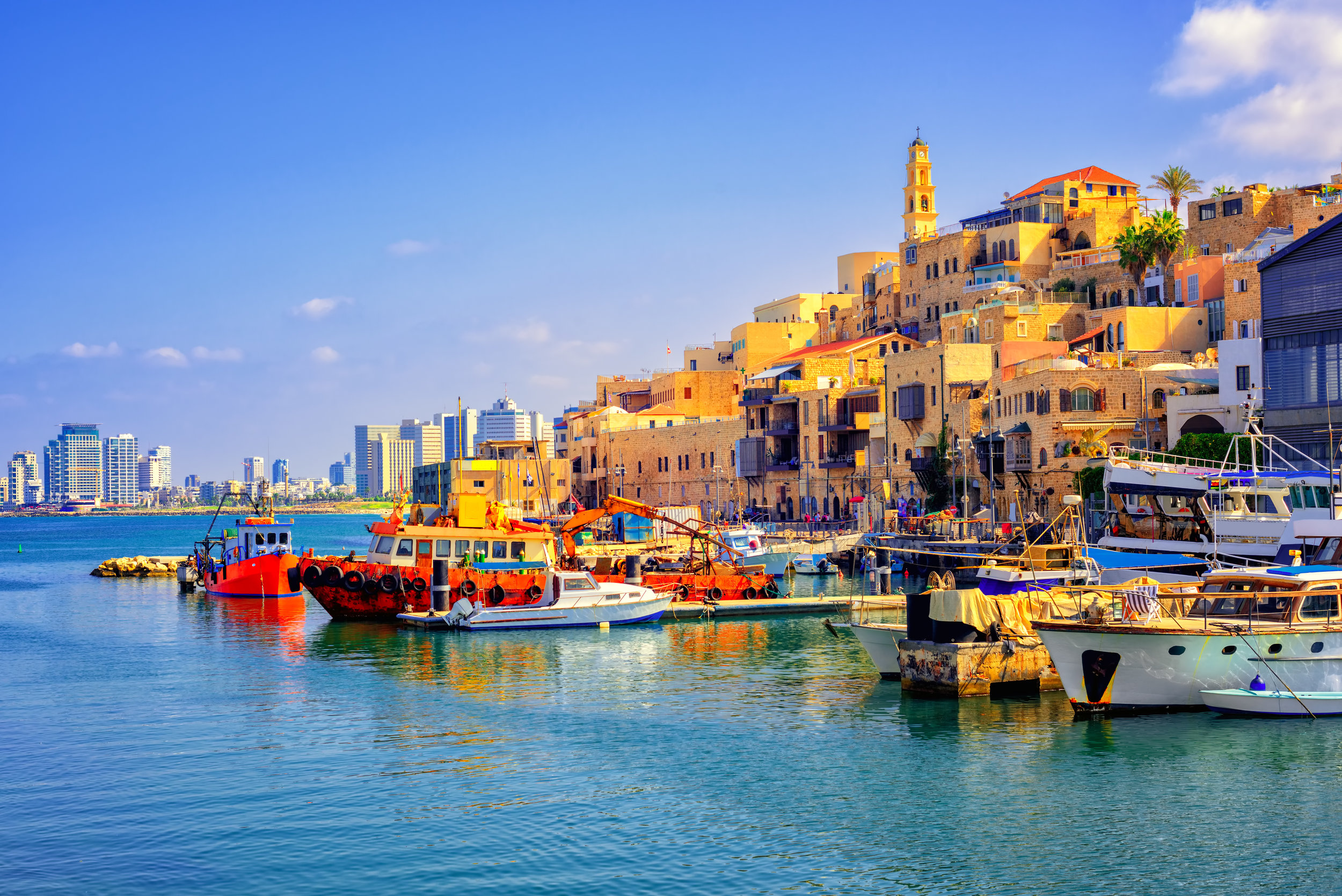 May 9:
ARRIVE ISRAEL, JAFFA AND TEL AVIV
We arrive in Tel Aviv and are welcomed to Israel by our tour guide.
This morning after breakfast we begin our tour starting in Jaffa.
A short walk south along the coast from downtown Tel Aviv brings you to the old Arab port town of Jaffa with its preserved acropolis remains and well-restored stone architecture. Much of the original bazaar area is now home to restaurants and artisan boutiques.
We'll view St. Peter's Monastery and the Old Port area. Compared to the big-city hustle of Tel Aviv, Jaffa is a wonderfully tranquil place for a stroll that, despite serious gentrification, still retains its old-fashioned charm.
In Tel Aviv we'll view Independence Hall and the Yemenite & Neve Tzedek Quarters both offering great culture and charm.
Early this afternoon we'll travel north to our hotel and enjoy the remainder of the day free to walk along the Mediterranean, relax, and have dinner.
The time is right for a personal devotional with the sunset over the "Great Sea." Meet your Israeli guide, enjoy a time of prayer of thanks for safety and the special blessings ahead, a prayer for the people of the "Promised Land", and a good night's rest.
May 10:
CAESAREA, MEGIDDO & NAZARETH
After breakfast, we travel by private motor coach along the coast of the Mediterranean Sea to Caesarea, where Gentiles first heard the Good News from Peter and were baptized.
We'll briefly visit this site before we travel through the Jezreel Valley to Megiddo, the Armageddon Battlefield, where archaeologists have unearthed 20 levels of civilization.
We drive through the area of Cana and Nazareth, the boyhood home of Jesus, where we visit the Nazareth Village - a wonderful recreation of Biblical times with costumed guides. While in Nazareth we will also visit Mary's Well, the Basilica of Annunciation and the Grotto where Mary and Joseph lived.
As we travel towards Galilee, we'll stop at Mt. Tabor where it is believed the Transfiguration of Jesus took place.
We will have dinner and overnight lodging for the next two nights in the Tiberias area on the Sea of Galilee.
May 11:
CAPERNAUM, BETHSAIDA, CHURCH OF MULTIPLICATION, MOUNT OF BEATITUDES AND JORDAN RIVER BAPTISM
Following breakfast, our morning travels take us to Capernaum where we will visit the ruins of an ancient synagogue and Peter's home, the Church of Multiplication where Jesus did the miracle of multiplying the loaves and fishes.
We'll explore the ancient ruins of Bethsaida which was the birthplace of the Apostles Peter, Phillip and Andrew.
We'll visit the Mount of the Beatitudes overlooking the Sea before we conclude our day with a special opportunity to be baptized at the Jordan River Baptismal site.
We will have dinner together tonight after we have freshened up back at the hotel. This is at our own expense, and a great opportunity to be together after such an important day.
May 12:
Sea of Galilee Cruise, Magdala, Beth Shean, Bethany & Dead Sea
After viewing the ancient Fisherman Boat at an operating Kibbutz, we enjoy a relaxing cruise on the Sea of Galilee. A brief scripture reading and devotional on board brings to life the experiences of Jesus and the fishermen disciples.
We'll enjoy a visit to Magdala, the home town of Mary Magdalene. The recent excavation of the First Century Synagogue and well preserved village makes Magdala on of the most interesting Biblical sites in Israel.
We then travel southward to Beit-Shean/Scythopolis, the most magnificent archeological site in Israel, located at the strategic juncture of the Jezreel and Jordan valleys.
Like Jericho, it has been almost continuously occupied throughout history. After defeating Saul and his sons on Mt. Gilboa, the Philistines hanged their bodies on the walls of BeitShean. During the time of Jesus, Scythopolis was one of the chief cities of the Decapolis - a league of ten cities sharing Greek culture and government.
Following the fertile Jordan Valley southward, your guide will point out the agricultural restoration of the "Land of Milk and Honey" and Israel's intricate irrigation development.
We pass ancient Jericho, view from a distance this city famed as the oldest in the world, before coming to the Jordan River (Queser El Yehud) the Israeli side of Bethany Beyond the Jordan, the place where Jesus was baptized by John the Baptist, where Elijah and Elisha crossed the Jordan as well as the area where the children of Israel led by Joshua entered the Promised land.
Our lodging for the evening is at the Dead Sea – the lowest place on earth. Spend time in the special spa and enjoy a dip in the Dead Sea for a relaxing float before dinner.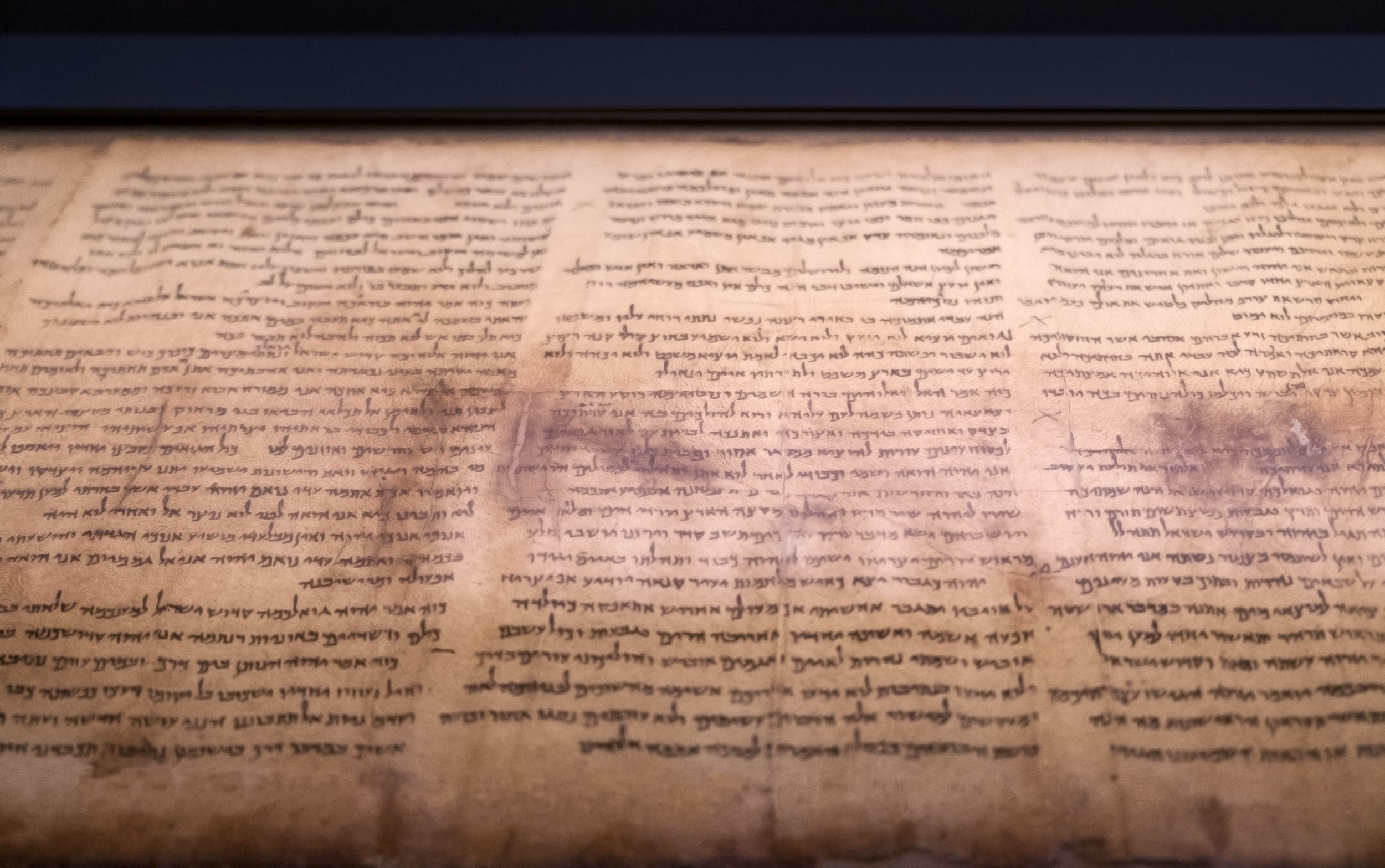 May 13:
MASADA, EIN GEDI, DEAD SEA SCROLLS
Our day begins with a cable car ride the the mountain top fortress of Masada. Here, our guide will treat us to the history of the famous zealot stand.
Afterwards, we proceed to Ein Gedi, "Spring of the Goat", an oasis on the western shore of the Dead Sea. Because of its warm climate and abundant supply of water, the site developed a reputation for its fragrant plants and date palm groves.
This is where King David hid from Saul, and where God defeated the enemies of the Israelites by praise and worship led by King Jehoshaphat.
Next, we visit Qumran Caves, where the Dead Sea Scrolls were discovered. This afternoon, arrive in Jerusalem with an opportunity for an overview of the Temple Mount.

Our lodging fo the next four nights will be in Jerusalem.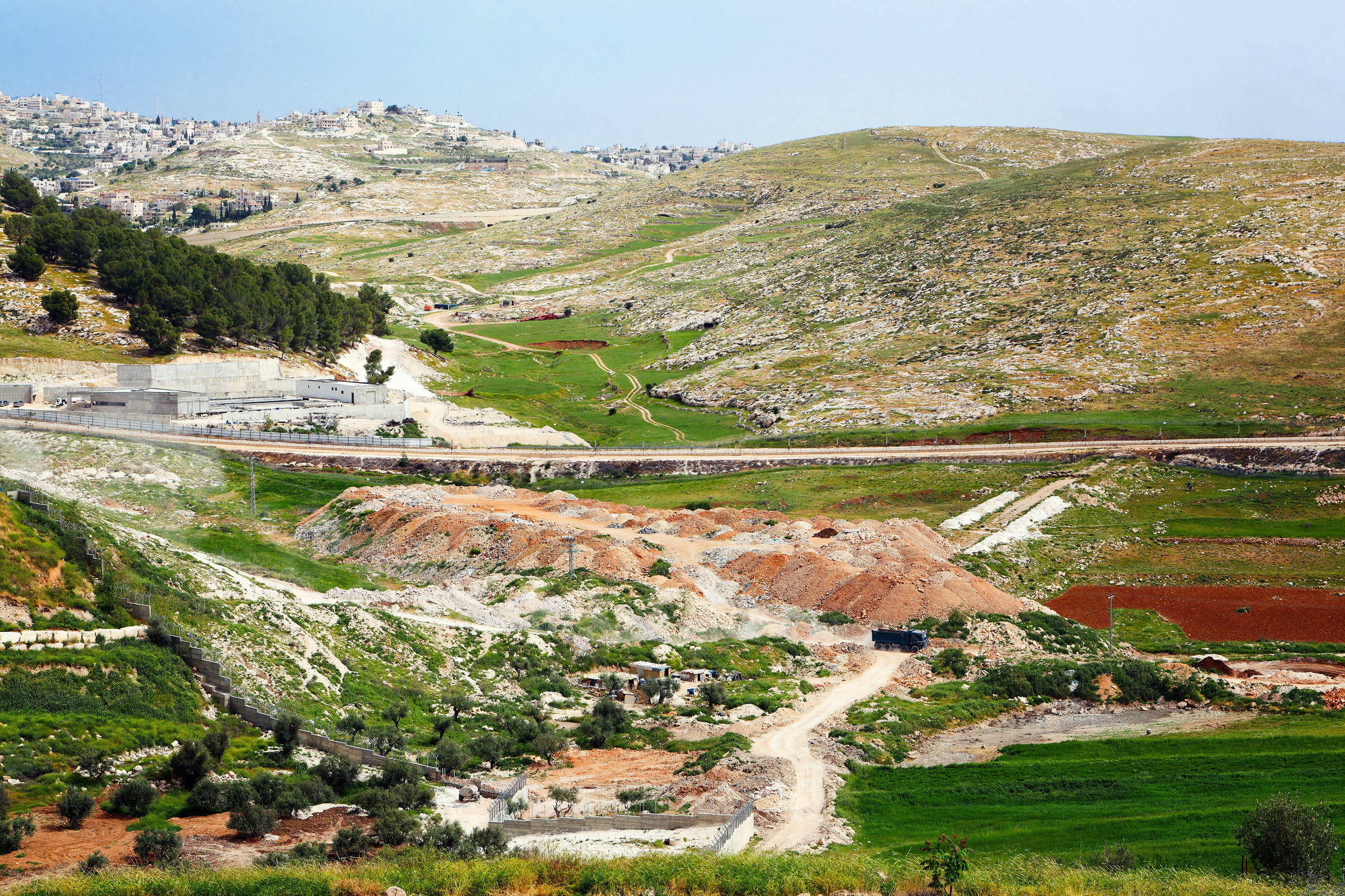 May 14:
AROUND JERUSALEM, BETHLEHEM BIBLE TIMES, HOLOCAUST MUSEUM
Conditions permitting we will visit the Temple Mount, with commentary on the Temple Periods, and the variety of belief systems past and present that make this area so valuable.
Passing by the Protestant Cemetery, we visit the "Upper Room" just outside the Zion Gate where the disciple whom Jesus loved laid his head on His breast and where later Thomas cried, "my Lord & my God."
Late this morning we'll visit Bethlehem, the birthplace of Jesus.
While in Bethlehem we will also pass by the Shepherd's fields.
This afternoon interesting and educational time awaits us at the Israeli Museum.
Walk through collections of centuries-old Israeli artifacts including the Dead Sea Scrolls, and then a guided walk through an accurately detailed model of Biblical Jerusalem will help to prepare you for what you will experience in the following days.
We conclude the day with an optional visit to Yad Vashem, the Holocaust Museum, for a needed reminder of what the Jews have suffered as a people.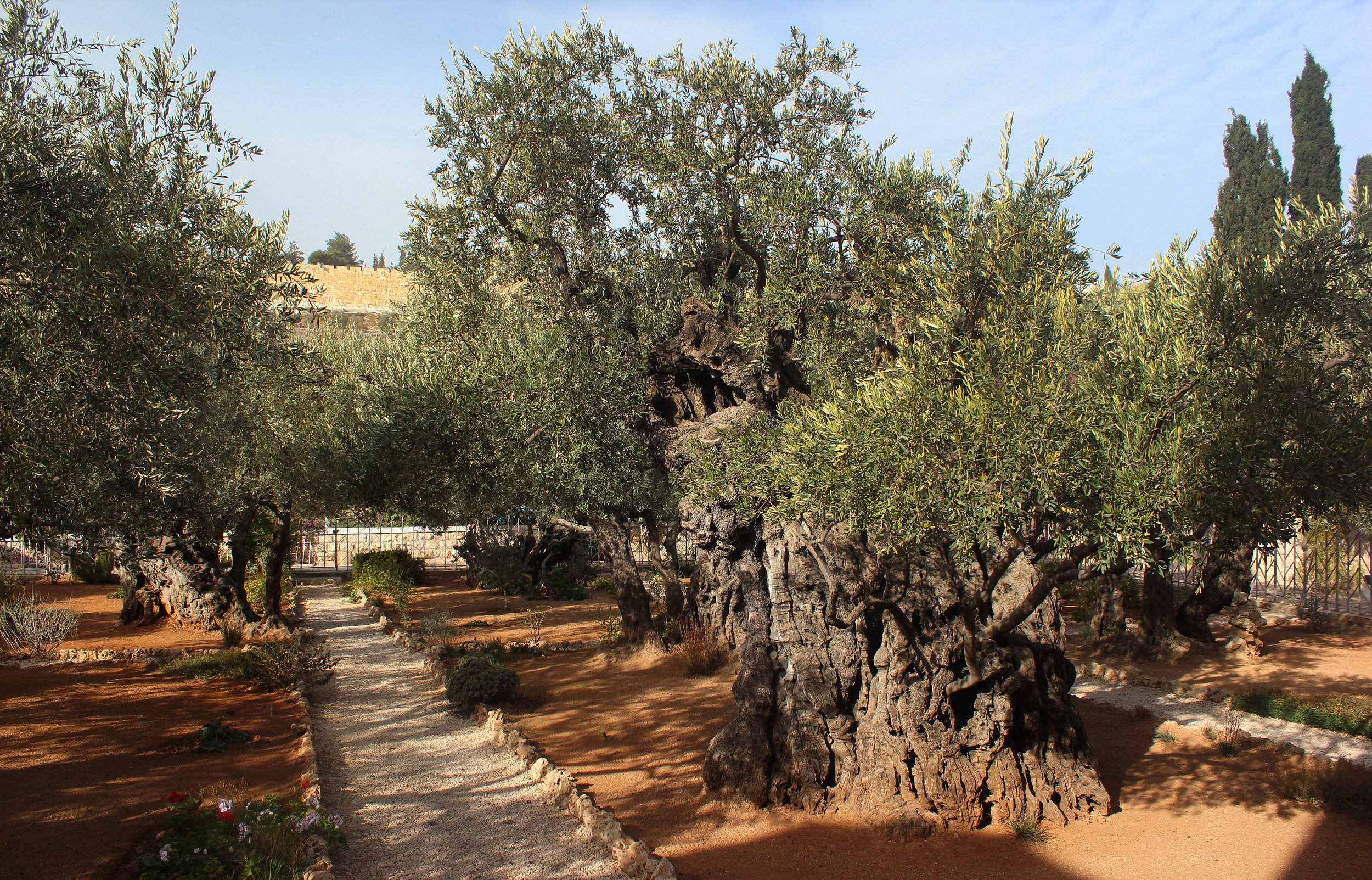 May 15:
JESUS' STEPS, THE LAST DAYS - MESSIANIC LECTURE
Today we walk where Jesus walked, beginning the day with a panoramic view of the city, Mount Moriah and the Dome of the Rock from atop the Mount of Olives and then the Garden of Gethsemane where we'll enjoy some quite time in the private garden.
How many have wished to be whisked back in time to get a glimpse of our Lord or hear His voice if only for a moment? To walk between the ancient olive trees, read the scriptures of Jesus' prayer and take time for personal reflection is important here.
Next we visit the House of Caiaphas where Jesus was beaten and spit upon. See a pit where he may have been held for the evening and the ancient hillside steps he walked as he was taken to be condemned.
On our way into the city we will visit the Wailing Wall and then the fascinating Rabbinical Tunnels leading us through the Second Temple era.
The tunnel and exhibit give a clear understanding of the amazing construction of the Temple Mount, giant stones, water supply and Roman street where our Lord was led to judgment.
Before exiting the tunnel we see the immense cornerstone rejected by the builders.
We move on to the Judgment Hall of Pilate, hear of those who conspired against Him and are reminded of His brutal beating and humiliation.
This evening we enjoy a special lecture by a local believer prior to dinner, giving us a perspective of Messianic life in Israel.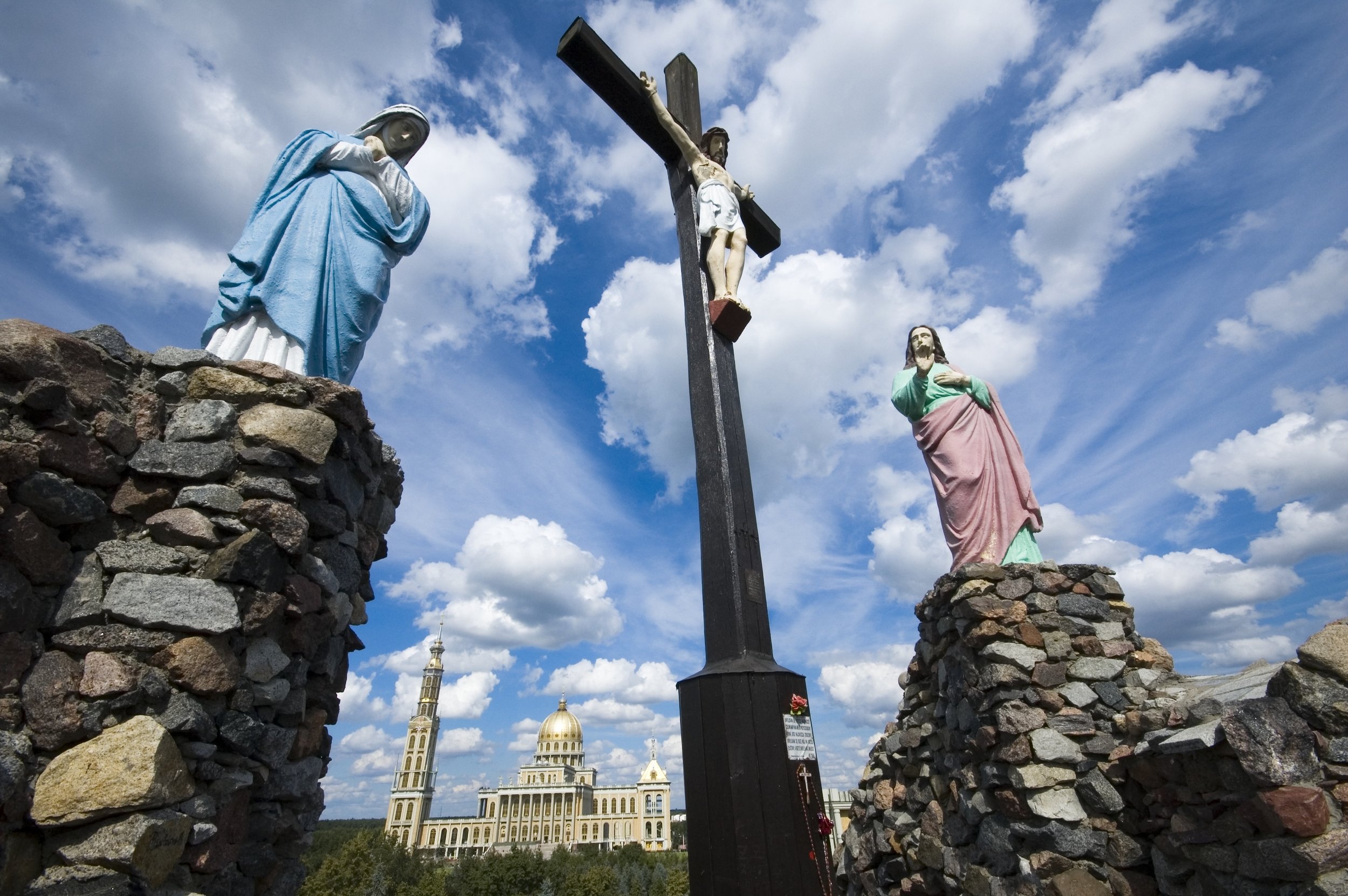 May 16:
WAY OF SUFFERING, GARDEN TOMB, PENTECOST
While walking along the Via Dolorosa, we are reminded of His way of suffering along with a visit to the Church of the Holy Sepulcher.
Our guide will explain the differing opinions on the route that Christ was led. The actual place of crucifixion and burial is a very interesting study.
From here we will also be able to see the Pool of Bethesda, Gate and St. Ann's Church.
Our climax of the day is the area of Golgotha (place of the skull) and the Garden Tomb, where we celebrate the resurrection with communion and a time of praise.
This afternoon we visit the Southern Wall Excavations. This southern side of The Temple was the main entrance for the common folk, whereas the Priests and Levites had their own entrance from the higher eastern side. Parts of the giant stairs, which led to the Temple Mount from the courtyard have been unearthed along with the purification pools. From here Jesus entered the Temple Mount and drove out the vendors and money exchangers who were exploiting the people.
It is also likely that this is the place that Peter stood and preached and where thousands were saved and baptized on the Day of Pentecost.
This afternoon we'll enjoy some free time for some Old City shopping.
We transfer to the Tel Aviv airport and travel home today.
CONFIRMATION #: Q4QUU4
DEPARTING MAY 8, 2018:
El Al Flight # 28: Newark, NJ at 1:30 PM
ARRIVING May 9, 2018:
Tel Aviv, Israel at 6:55 AM
DEPARTING May 17, 2018:
El AL Flight # 25: Tel Aviv at 1:50 PM
ARRIVING May 17, 2018:
Newark at 6:35 PM
(Quoted or similar)
Tel Aviv: The Seasons Hotel Netanya (1 night)
Tiberias Region: Leonardo Club Hotel (2 nights)
Dead Sea: Isrotel Ganim Hotel (1 night)
Jerusalem: Leonardo Hotel (4 nights)
Pricing details
price Per Person (based on double occupancy):
$3266
Single Supplement:
$697
INCLUDED
Roundtrip, non-stop airfare from Newark, NJ
(including all air taxes)
8 nights lodging
Buffet breakfast & dinner daily at hotel
Full time English speaking tour guide
All transportation and site entrances as listed on itinerary.
NOT INCLUDED
8 lunches
Tips to guides, drivers and hotel staff of $99
Optional Travel Insurance- starting at $219

Cancel for Any Reason- starting at $294
SUGGESTED PAYMENT SCHEDULE
NOV 1: $816.50 (includes the $600 deposit)
DEC 1: $816.50
JAN 1: $816.50
FEB 1: $816.50
REGISTRATION DUE DEC 15
A completed registraion form
Photo copy of picture/information page of each traveler passport emailed to: christian@zone-travel.com
$600 deposit is needed to reserve a place on this tour.
Deposits are due no later than December 15, 2017
FINAL PAYMENT
Final payment will be due February 2, 2018.
Payments not received on time will result in reservation cancellation without refund.
Additional bookings after the final payment deadline may result in additional administrative fees.
Fee amounts imposed are at the discretion of Zone Travel.
CANCELLATION
Cancellation in writing must be received by Zone Travel prior to departure for appropriate refund on the land tour cost minus the following fees. Airline penalties are not part of the percentages below and vary based on each individual airline policy.
91+ Days Prior: $200 penalty
90-61 Days Prior: Deposit Amount of $600 per person
60-46 Days Prior: 40% of tour cost
45-31 Days Prior: 65% of tour cost
30-8 Days Prior: 85% of tour cost
7 Days Prior or less: 100% of tour cost
Travel insurance is non-refundable.
food and meals
There's a wide range of cuisine in Israel, which has distinctive characteristics. They especially have a fondness for fresh, finely chopped salads, eaten at every meal including breakfast.
In general, the cuisine is a fusion of East and West, plus many dishes and flavors brought by Jewish immigrants from all over the world.
Most restaurants are moderately priced. Table service is the norm, except at the many low-cost snack bars.
Restaurants, bars and cafes catering for tourists usually have menus in both Hebrew and English.
It is safe to eat fresh fruits and vegetables in Israel.
Things to Know:
The Hebrew word "Kosher" means conforming to Jewish religious laws.
Milk, cream or cheese may not be served in the same meal as meat.
Pork and shellfish are not kosher, and rarely seen, although, imitation seafood is common and may be indistinguishable from the real thing.
National Specialties:
Falafel ((deep fried balls of mashed chickpeas) in pita, with hummus (ground chikpeas), tahina (sesame seed sauce) and salads.
Salads, which include savory vegetable dishes served cold, such as aubergines
Shishlik (charcoal grilled meat on a skewer)
Shwarma (slices of grilled meat served in pita bread with salad)
Ashkenazi classics like cholent (Shabbat meat stew) and gefilte fish, a white fish dish.
Soft drinks - Israelis are among the worlds largest consumers.
Fresh fruit juices - very popular and widely available, made from all kinds of fruits.
For meals that are not included in your tour, check with your group leader or the front desk at the hotel for suggestions (be sure to mention the price range you are interested in).
shopping
There are countless opportunities for shopping in Israel in the shopping centers that have sprung up in the past few decades - including the Malkha Mall, the largest in the Middle East - as well as in the colorful markets, annual bazaars, street malls, and locally-made items. All of the towns in Israel have bazaars, but the ultimate is to be found in the Old City of Jerusalem.

Favorite items to purchase include leather goods, pottery, crafts, olive-wood carvings and hand blown glass.
Check with your group leader or the front desk for the best shopping areas. Specify that you are interested in purchasing items that are known for their local and cultural appeal.
Bargaining
Bargaining in Israel is acceptable but in your effort to keep the price low, do so without being insulting or arrogant towards the vendors.
Medication
If you are required to take medications, you should notify the leader of your group in the event of an emergency.
Ask your doctor to write an extra prescription using the generic name to take with you if your medication is lost.
HEALTH INFORMATION
Modern medical services are readily available in Israel. Some towns and the bigger hotels may have a doctor on call. Most doctors speak English fluently. Pharmacies can provide medication for minor ailments, but travelers should carry their own prescription medication. Israel meets western standards of sanitation and no special precautions usually need to be taken. The water and food are safe to consume, and medical facilities are more than adequate. Check with your doctor about any necessary immunizations that he/she may suggest.
Try to avoid drinking the tap water in all countries visited.
How much walking will be required on the tour?
Travelers should be able to walk 1-2 miles at a time. If you do not want to participate in each stop, you are welcome to stay behind in the air conditioned vehicle.
BAGGAGE ALLOWANCE
Due to the size of baggage compartments in touring coaches, each passenger is restricted to ONE suitcase and ONE carry-on bag (in addition to your purse, camera case or video camera).

A total dimension of the bag to be checked on the airplane is not to exceed 62 inches (length + width + height) and should not weigh more than 50lbs.
Carry-on luggage should not weigh more than 20 lbs and is not to exceed the following dimensions: 22" length + 14" width + 9" depth, as it must fit under the seat in from of you or in the overhead compartment.
Be sure your luggage is clearly marked on the inside and outside.
You MUST use the luggage tags provided along with your own (to be attached upon arrival in Israel, after customs)

Please note: Due to recent changes in baggage allowance in the industry, we advise checking with your airlines before you depart to see if there has been a change in their regulations.
General information
Refrain from discussing any Political or Cultural views. This is unwelcome in Israel!
Women should never travel alone outside the main tourist areas at night. They should also ignore any rude remarks directed at them and avoid eye contact with men.
Show respect for the religious observances - do not eat or drink in or around religious shrines.
Because of the large amount of religious sites throughout Israel, the Bible could well be the best guidebook - bring one along!
Be sure to ask permission before taking pictures of people and do not photography anything with military significance or remotely connected with the government in Israel.
Be sure to carry your passport with you at all times.
Group Tour Etiquette
Group touring has great benefits, especially if everyone is considerate of fellow passengers.
Please do your best to follow the guidelines below so that all have a good experience:
Be a good example-
Since we are visitors in a foreign country, we want to make sure we leave a good impression. Please do your best to be a good example while on tour. Remember who you represent.
The guide has heard it many times before-
Please consider that, unless you are asked, you should not try to persuade the guide to conform to your beliefs and opinions.
Be on time-
The guide will give you specific times for photos, shopping and departures. Listen to the directions and do your best to be on time so that the rest of the group does not have to wait for you.

Change seats on the bus-
Let everyone have their time in the prime seats. If you sit in the front on one day, please sit in the rear on the next day.

Do not block the view-
If you are tall, let the shorter people in front of you during guide commentary.

Do not speak when the guide is speaking.

Be flexible and keep a positive attitude.
How much money should I bring?
REQUIRED GRATUITIES:
There is a required $100/pp for tipping (consider this like the gratuities required when you are on a cruise). We will be paying this onsite.
It will be delved out as follows:
$8/pp for hotel staff
$28/pp for the driver
$64/pp for the guide
You are welcome and encouraged to give more for each category, if you choose. It is a way to say thank you to those who are taking care of us during our travels.
Restaurants:
Breakfast and dinner are included each day; however, lunches will be your responsibility to pay for each day (as we will be out sightseeing in towns and away from the hotel.)
When you are sightseeing on your own, a service charge is often added to the bill in hotels and restaurants. However, if it is omitted,
a tip of 10-12% is customary.

Taxi:
When taking independent transportation in a taxi, pay only by what the meter shows unless the cab driver is handling baggage for you.
Souvenirs:
You will also want to bring money for souvenirs!
Currency
U.S. dollars can be used in Israel, and is recommended for small purchases and tipping.
The currency in Israel is the Shekel. There are no restrictions on the import and export of Israeli or foreign currency.
Credit Cards can be used in Israel for larger purchases.
ATMs in Israel are all connected to European and American banking systems.
Please be advised that the ATM machines dispense money in SHEKELS - NOT U.S. DOLLARS.
Please Note: We suggest you call your bank and/or credit card company before you leave, to let them know you will be out of the country and using your ATM card or credit card.
Voltage
Electricity in Israel is 220 volts 50 Hz and uses the European plug with two round pins.
You will need to ring along the necessary converters and adapters to operate any 120 volt appliances such as hair dryers and electric razors as well as camera and cell phone chargers.
What to pack
Comfortable, casual clothing that can be layered to match the weather is a good suggestion. Planning your wardrobe around one or two colors is also helpful. You may choose to bring along one dressy outfit, but it is not necessary.
Comfortable walking shoes
Lightweight jacket
Ziplock bags for wet/soiled clothing
pants/skirts/dresses
short sleeve shirts (no tank tops)
lightweight scarf (women)
Swimming attire
Water shoes
Washcloth(s)
Bible
Medication
Voltage adapter
Camera
Cellphone/camera chargers
Batteries (lithium batteries must be in Carry-On luggage)

Women:
Women should always dress modestly. It is an affront to Muslims for women to be showing bare shoulders and legs.
Women should also pack a lightweight scarf for covering their heads only if entering a mosque or other religious location which requires this.

Women and Men:
Both men and women will need to remove their shoes before entering a mosque as well.
When entering religious sites in Jerusalem, men and women need to make sure their legs are covered to at least below the knee. Also, be sure to cover shoulders.
Swimming attire should only be worn around swimming pools or beaches and not in public places.
Baptism in the Jordan River:
It is recommended that you wear proper footwear to protect your feet from any foreign objects that may be present in the water.
Dead Sea Swim:
It is recommended that you shave the day prior NOT the day of your Dead Sea Swim!
Suggested Items:
It is suggested that you bring a washcloth as many Middle Eastern hotels do not offer these in their rooms.
Pack ziplock bags for wet or soiled items.
Purchase your batteries and other camera related items in the U.S.
In Israel, laundry can be done at most hotels on a pay per piece basis. Also, public laundromats are available in Jerusalem. Ask your guide for more details.
Be sure to keep important items such as documents, money, medications, keys, etc. on you person or in your carry-on luggage. Never pack these items in your checked luggage.
Do not make yourself a target by wearing expensive jewelry. A good way to conceal your money and valuables is by purchasing an inexpensive lightweight pouch that attaches around your waist and is worn under your clothes.
Please Note: Due to the Sabbath, hotel rooms may not be immediately available upon your arrival at the Dead Sea hotel.
It is recommended that you pack a separate bag of necessities this day if you with to utilize the hotel spa and/or beach facilities.
time zone
The Time Zone for Israel is 7 hours ahead of EST and two hours ahead of GMT.
climate
In Israel the climate is temperate, and temperatures all year round are reasonable. Israel has two main seasons: Winter from November to March is cold and rainy in most parts of the country; summer from April to October is hot and dry with little or no rainfall.

The desert areas can be extremely hot in the summer time.
The best time to visit is March-June or October-November.
FLUIDS
To avoid dehydration, which is very common in extremely dry climates, drink plenty of water.

Bottled water, not tap, is recommended at all meals.
Pitchers of water will be supplied at dinner in Israel. This water is safe to drink. Carry bottled water with you when touring.
When buying bottled water, make sure the seal is not broken when you get the water.

Please Note: Be prepared to purchase bottled water and beverages throughout the tour program. This would also apply to bottled water and beverages consumed at all meals.
People with sensitive digestive systems need to be prepared by purchasing diarrhea medication ahead of time to take with you.
Electrolyte supplements may be needed during the warmer months. Your doctor might be a helpful source for recommending precautionary medication to take along.