Quillamor Poland Trip
October 14-21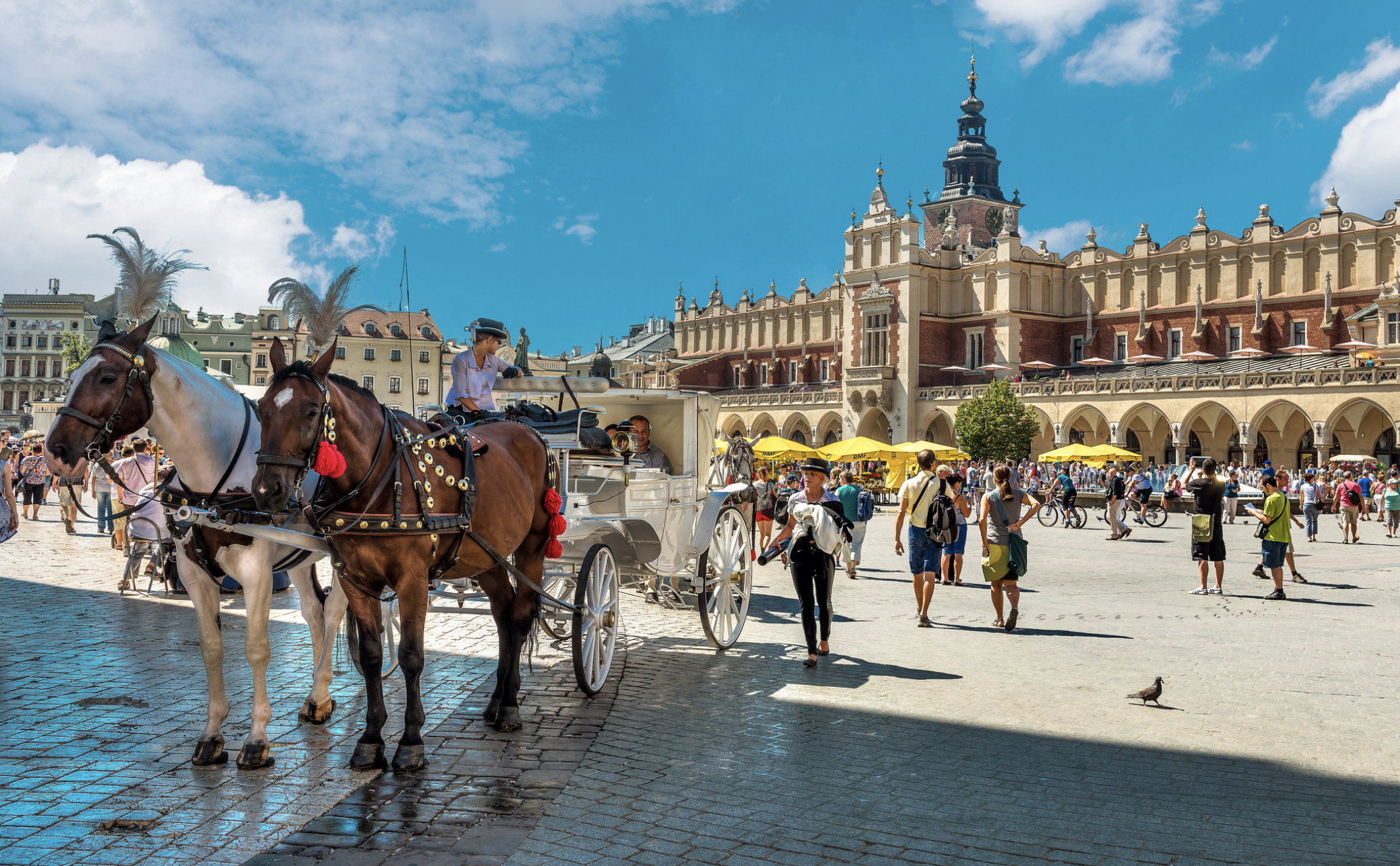 Total package price:
PAID IN FULL
Includes airfare (PAID), transfers, guides and hotel accommodation.

*Price and availability are subject to change and are not guaranteed until completed through the booking process.
Today you depart JFK and travel to Krakow, Poland.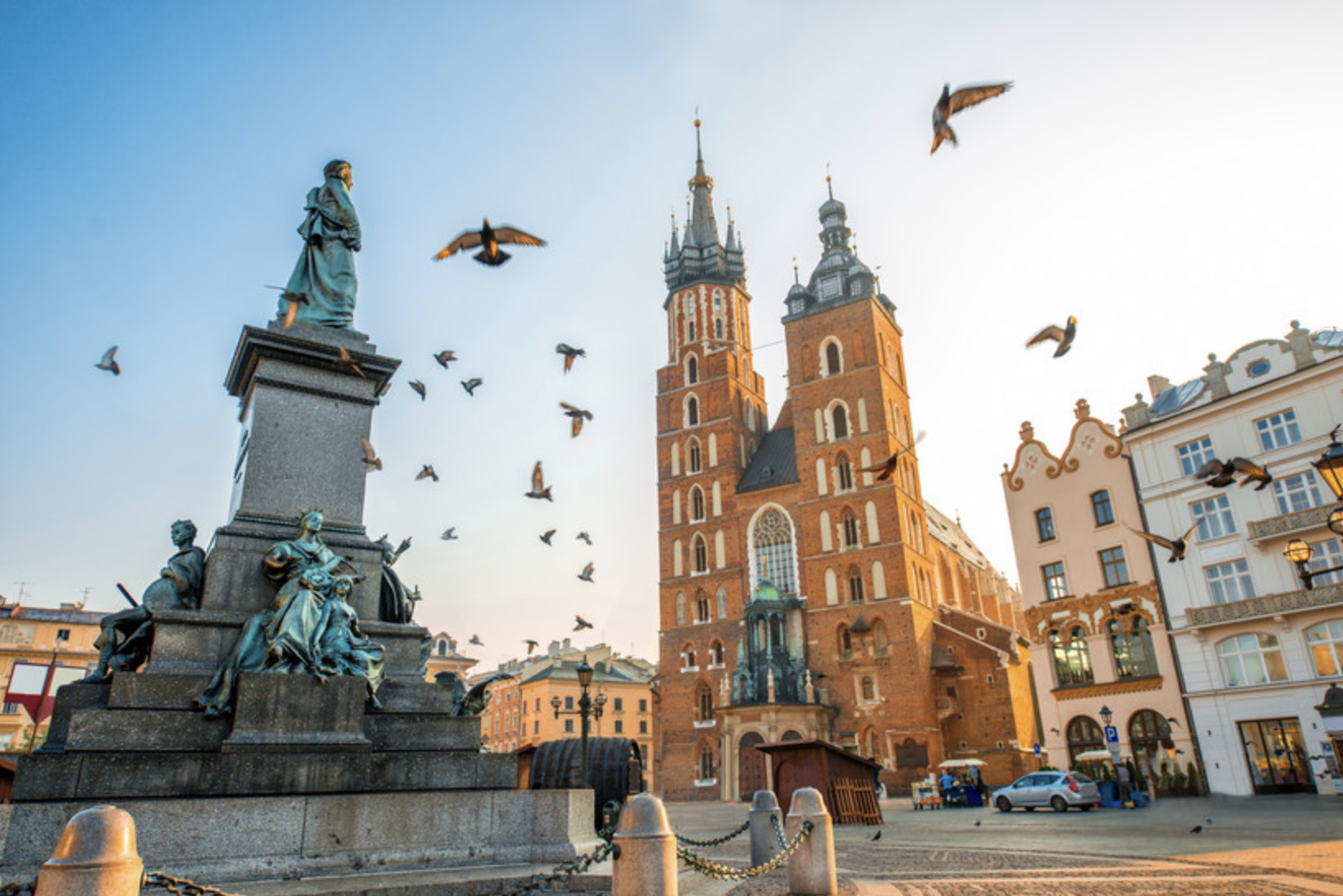 When you arrive in Poland your driver will meet you in arrivals and take you to your hotel via private sedan.
Krakow is 6 hours ahead of us, so while you will be arriving in the evening, it may feel more like the afternoon to you!

If you fancy a beer before bedtime, check out the link below for some pubs and local bars.

(you may especially enjoy Alchemia, Strefa Piwa – Beer Zone, Sababa or Harris Piano Jazz Bar!)
Oct 16:
Jasna Góra
Black Madonna
Your driver will take you to Częstochowa, offering transportation services only (and light conversation enroute)
The oldest documents from Jasna Góra state that the picture travelled from Constantinople via Belz. Eventually it came into the possession of Władysław Opolczyk, Duke of Opole, and adviser to Louis of Anjou, King of Poland and Hungary.
Ukrainian sources state that earlier in its history it was brought to Belz with much ceremony and honors by King Lev I of Galicia and later taken by Władysław from the Castle of Belz, when the town was incorporated into the Polish kingdom.

A popular story tells that in late August 1384, Ladislaus was passing Częstochowa with the picture when his horses refused to go on. He was advised in a dream to leave the icon at Jasna Gora.
Art historians say that the original painting was a Byzantine icon created around the sixth or ninth century. They agree that Prince Władysław brought it to the monastery in the 14th century.
Legends about the appearance of the Black Madonna
The legend concerning the two scars on the Black Madonna's right cheek is that the Hussites stormed the Pauline monastery in 1430, plundering the sanctuary.
Among the items stolen was the icon.
After putting it in their wagon, the Hussites tried to get away but their horses refused to move. They threw the portrait down to the ground and one of the plunderers drew his sword upon the image and inflicted two deep strikes. When the robber tried to inflict a third strike, he fell to the ground and writhed in agony until his death.
Despite past attempts to repair these scars, they had difficulty in covering up those slashes as the painting was done with tempera infused with diluted wax
Oct 17:
Wieloczka Salt Mine,
Wawel Castle,
Schindlir's Enamel Factory
Today you will have a guide pick you up at your hotel and bring you to 3 of Krakow's most famous sites.

Wieloczka Salt Mine
Just outside of Krakow is the Wieloczka Salt Mine, a world class monument, featuring among twelve objects on the UNESCO's World Cultural and Natural Heritage List.
The mine is a product of work of tens of generations of miners, a monument to the history of Poland and to the Polish nation – a brand, present in Polish consciousness for centuries.

There are several tour options available, you can choose which option suits you best when you arrive.
(click on link below for more information on each tour option):
Tourist Route
Miners' Route
Pilgrims' Route
Graduation Tower
Mysteries of the Wieloczka Mine
Wawel Castle
People have lived on Wawel Hill at the site of the Castle as early as fifty thousand years ago, in the Paleolithic Age.
The settlement was apparently bustling with trade, assorted crafts and local farming. When more people began to settle down on the Wawel Hill and when trade became more efficient, the rulers of Poland took up their residence at the Hill as well.
After World War I, the authorities of the newly independent Polish Second Republic decided that Wawel Castle was to become a representative building of the Polish state and would be used by the Governor and later by the President himself. In 1921 the Polish Parliament passed a resolution which gave Wawel official status as the residence of the President of Poland. Following the ravages of World War II, by the decree of the State National Council, Wawel Castle became a national museum.
The Crown Treasury is situated in the historic Gothic rooms which were used from the 15th century on for storing the Polish coronation insignia and Crown Jewels. Featured on display are priceless objects from the former Treasury that survived plunder. Among them the memorabilia of Polish monarchs including members of their families and eminent personages, like the hat and sword given to John III Sobieski by the pope after the Battle of Vienna, as well as the coronation sword Szczerbiec.
Oskar Shindlir's Enamel Factory
A former metal item factory in Kraków, is now host to two museums: the Museum of Contemporary Art in Kraków, on the former workshops, and a branch of the Historical Museum of the City of Kraków, situated at ul. Lipowa 4 (4 Lipowa street) in the district of Zabłocie (pl), in the administrative building of the former enamel factory known as Oskar Schindler's Deutsche Emailwarenfabrik (DEF). Operating here before DEF was the first Malopolska factory of enamelware and metal products limited liability company, instituted in March 1937.
On 1 September 1939, Nazi Germany invaded Poland and the Second World War broke out.
On 6 September, German troops entered Kraków. It was also probably around that time in which Oskar Schindler, a Sudeten German who was a member of the NSDAP and an agent of the Abwehr, arrived in Kraków.

Using the power of the German occupation forces in the capacity of a trustee, he took over the German kitchenware shop on ul. Krakowska, and in November 1939, on the power of the decision of the Trusteeship Authority he took over the receivership of the "Rekord" company in Zablocie. He also produced ammunition shells, so that his factory would be classed as an essential part of the war effort. He managed to build a subcamp of the Płaszów forced labor camp in the premises where "his" Jews had scarce contact with camp guards.
Oct 18:
Explore Old Town Krakow
Old Town is the historic central district of Kraków, Poland. It is one of the most famous old districts in Poland today and was the center of Poland's political life from 1038 until King Sigismund III Vasa relocated his court to Warsaw in 1596.

Sites to visit and explore on your own include:
The Cloth Hall
Main Square
Rynek Underground
St. Mary's Basilica
and more….

Today you will transfer to the airport for a direct flight to Munich, Germany.
Oct 20:
Enjoy time with friends
Enjoy your time with friends in Munich, Germany.
Early in the morning you will transfer to the airport for your flight back to EWR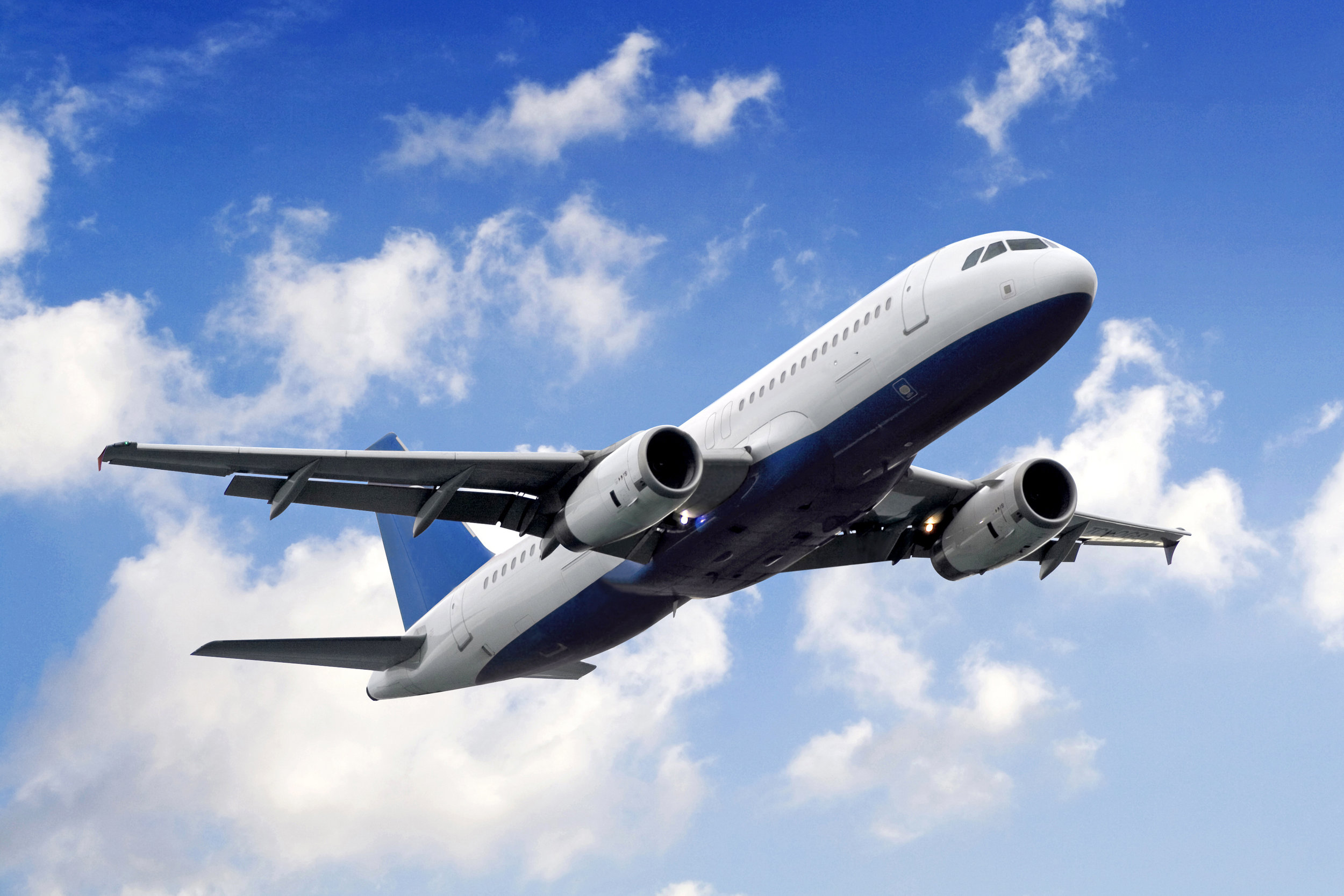 DEPARTING FLIGHT:

Norwegian Air* Confirmation:
PJ68S4
Norwegian Air Flight: DY 7012
JFK-CPH
DEPARTING Oct 14, 2018:
JFK @ 10:05pm
CPH @ 11:40a
Norwegian Air Flight: DY 83562
CPH-KRK
CPH @ 8:20pm
KRK @ 9:50pm
* Norwegian Air flights are Low Fare w/reserved seats, 20kg checked luggage, carry on and meal

MUNICH FLIGHT
Lufthansa Confirmation:
PJ2MGV
Departing flight:
Lufthansa Flight: LH 1623
KRK-MUC
DEPARTING Oct 19, 2018:
KRK @ 12:50pm
MUC @ 2:05pm
RETURN FLIGHT
TAP Air Portugal Confirmation:
PK3YQY
Departing flight:
TAP Air Portugal Flight: TP 553
MUC-LIS
DEPARTING Oct 21, 2018:
MUC @ 6:05am
LIS @ 8:20am

TAP Air Portugal Flight: TP 201
LIS-EWR
DEPARTING Oct 21, 2018:
LIS @ 12:55pm
EWR @ 3:50pm
Arrival Transfer from (KRK) airport to hotel
Częstochowa transportation (7hrs)
Krakow tours transportation (8hrs)
Departure Transfer from hotel to (KRK) airport
Imperial Hotel Krakow
CF# 7379822897838
Address: Rynek 26 / Wiślna 2, 31-007 Kraków, Poland
Phone: +48 12 422 40 52
Pricing details
package price:
$1665*
*Prices and availability are subject to change and are not guaranteed until completed through the booking process.
INCLUDED IN THE QUOTE
Round trip airfare

Krakow Airport transfers (round trip)

Krakow hotel accommodation (breakfast included)

Experienced Polish Driver-Guide to Częstochowa

EXCEPT Gratuity to Driver-Guide

Tours (admission not included)

Wieloczka Salt Mine

Wawel Castle

Oskar Schindlir's Enamel Factory

Most taxes and fees

Airlines taxes and fees

Tour taxes and fees

Service fees and commissions
**Some hotel reservations require you to pay taxes, VAT and resort fees onsite onsite
NOT INCLUDED
Munich airport transfers (round trip)

Munich hotel

Most meals/beverages (unless included in hotel and/or tour)

Some hotels may require payment of city taxes, VAT and resort fees onsite

Tips to guides, drivers and hotel staff

Suggested gratuity for driver: 10.00 to 20.00 Euro per person per day

Optional Travel Insurance

quote available upon request
SUGGESTED PAYMENT SCHEDULE

Prices and availability are subject to change at any time and are not guaranteed until completed through the booking process.
Payment can be made in full to avoid additional administrative and processing fees
(This is also the most stable for pricing. Although prices and availability can change at any time, paying in full reduces that risk.)
REGISTRATION
A completed registration form (per person)

Photo copy of picture/information page of each traveler passport emailed to: christian@zone-travel.com

Credit Card Authorization form with copy of credit card and Government issued photo ID (like a drivers license or passport)
FINAL PAYMENT
Payments not received on time will result in reservation cancellation without refund.

Additional bookings after the final payment deadline may result in higher prices, less availability and additional administrative fees.

Fee amounts imposed are at the discretion of Zone Travel.
CANCELLATION
Cancellation in writing must be received by Zone Travel prior to departure for appropriate refund on the land tour cost minus the following fees. Airline penalties are not part of the percentages below and vary based on each individual airline policy.
Based on each vendor rules

30 Days Prior or less: 100% of tour cost
Commissions, fees and Travel insurance are non-refundable.
Travel Insurance
TRAVEL INSURANCE - AVAILABLE FOR ALL PASSENGERS - DUE 10 DAYS AFTER INITIAL DEPOSIT
Zone Travel LLC strongly suggests purchasing Trip Cancellation insurance. Be sure to check with your healthcare provider as most U.S. medical coverage will not cover you outside of the country.
Insurance costs are based on the total package cost, including air taxes and charges listed under "Included."
Approximate amounts can be given at time of reservation in order to purchase the appropriate amount of insurance.
BASIC PLAN:
Your may think you can't afford both the fun and the insurance to protect it. The Basic Plan is so affordable that you can have it all, while still staying in a budget. The plan offers existing medical condition coverage and 24-hour assistance services, allowing you to purchase your trip with complete confidence.
Trip Cancellation: Trip Cost
Trip Interruption: Trip Cost
Emergency Medical/Dental Coverage: $10,000.00
Emergency Medical Transportation: $50,000.00
Baggage Coverage: $500.00
Baggage Delay: $200.00
Travel Delay: $300.00
Travel Delay: $150.00
24-Hour Hotline Assistance: Included
CANCEL ANYTIME: not eligible
You can enjoy the extra flexibility of knowing you can cancel your trip for almost any unforeseen reason that the Classic plan does not already cover at 100% and receive 80% of their non-refundable trip cost back in cash. With features like comprehensive trip cancellation, primary emergency medical coverage and 24-hour travel assistance, the Classic with Cancel Anytime plan is there if life throws an unexpected wrench in your travel plans. Plan must be purchased within 10 days of the first payment date and must cover the full non-refundable trip cost ($10,000 maximum).
Trip Cancellation: Trip Cost
Trip Interruption: Trip Cost
Emergency Medical/Dental Coverage: $25,000.00
Emergency Medical Transportation: $500,000.00
Baggage Coverage: $1,000.00
Baggage Delay: $300.00
Change Fee Coverage: $250.00
Frequent Flyer Miles Redeposit Fee: $250.00
Travel Delay: $800.00
Missed Connection: $800.00
24 Hour Hotline Assistance Plus: Included
F.A.Q.
How can I make a payment?
You can make a payment (Mastercard, Visa, Discover or American Express) or, if you prefer a check, you can make checks* payable to:
"Zone Travel LLC"
Address:
PO Box 44098
Columbus, OH43204
*Checks must be received prior to payment deadline, or will incur late fees added to their final balance. (see Terms and Conditions)